Process:
Fill truck with sand.*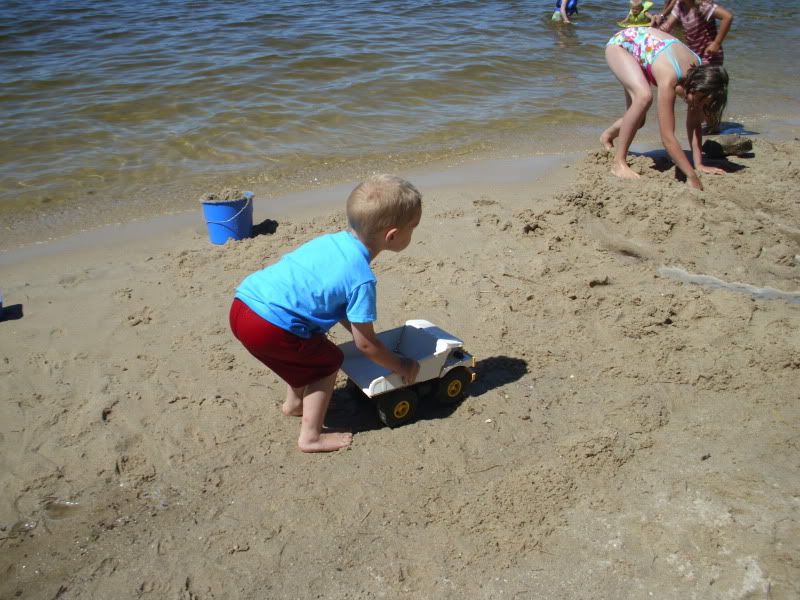 Push it into the water until it is completely covered. Dump sand.**
Return to beach.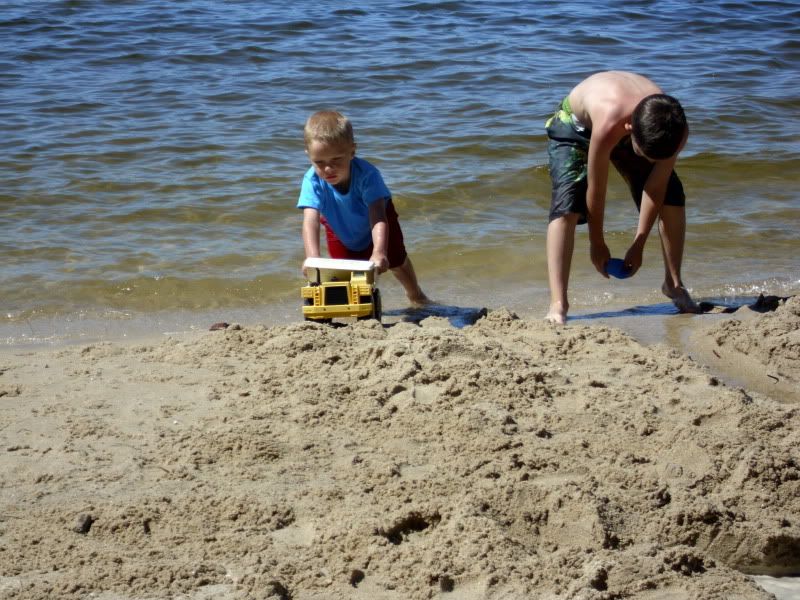 Repeat for over one hour without pausing.
* I realize that in this picture the truck has no sand in it.
** In this picture also - no sand. He would see me coming with the camera and dump the sand. Don't know why. But the baffling yet hilarious process still stands as blog-worthy.