We met up with some friends tonight at our county fair. It was 'free concert night' and we were excited. Last year was the first time we went to the free concert at our fair and it was really fun. This year? Not the best band. You see the singer walking away there? That's about as much movement as we got out of them that night. *sigh*
But the kids had fun, so it was worth it.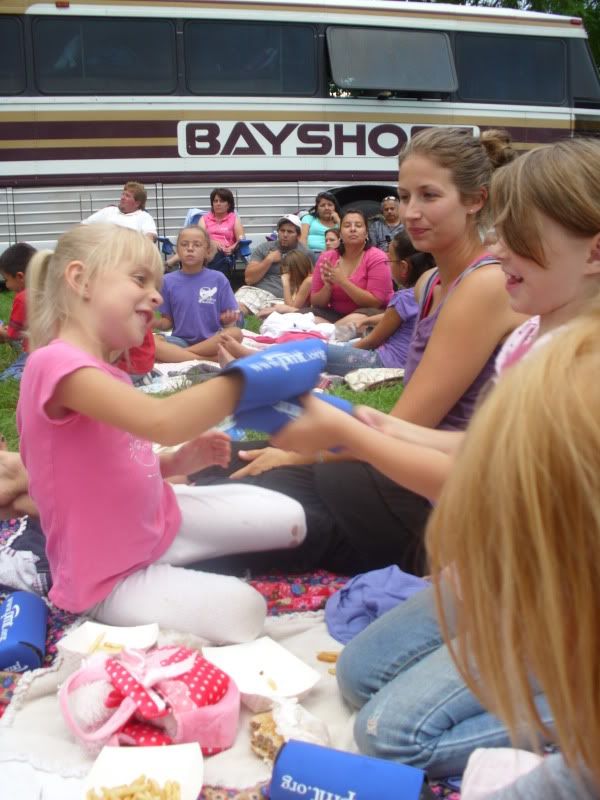 They had even more fun walking around and looking at the animals. Cattle and pigs and ponies, oh my!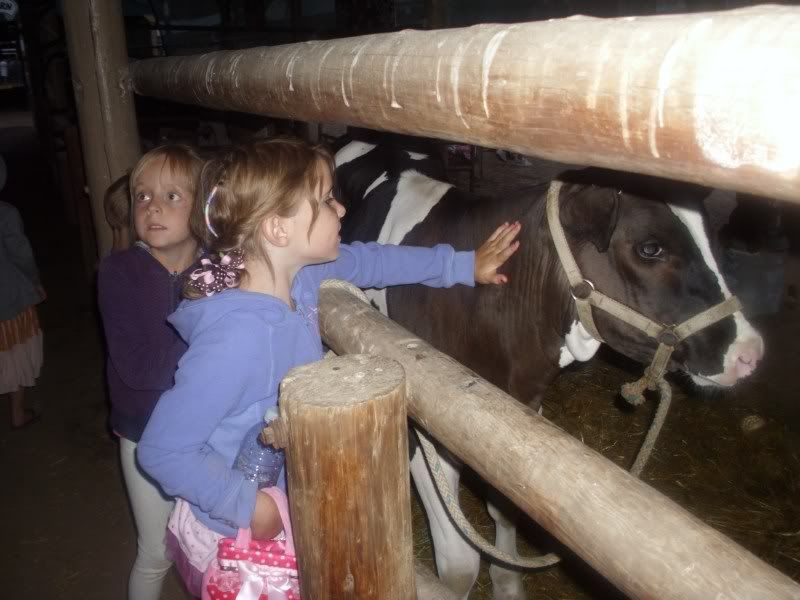 This pony saw the girls coming and sidled his butt right up to the fence so he could be scratched. Smart pony.
But then Ains and Gray, in the midst of a roaring game of freeze tag, collided. Gray came away with a sore chest and Ains with a swollen cheek. It should be colorful tomorrow, poor girl.