When we visited my dad and my grandma last weekend, my dad took us out on the lake on a little fishing boat. Everybody but Zander and Bella got a turn steering the boat.
Zander slept through most of it - he seemed lulled by the motor.
I really like this picture of Matt and Gray.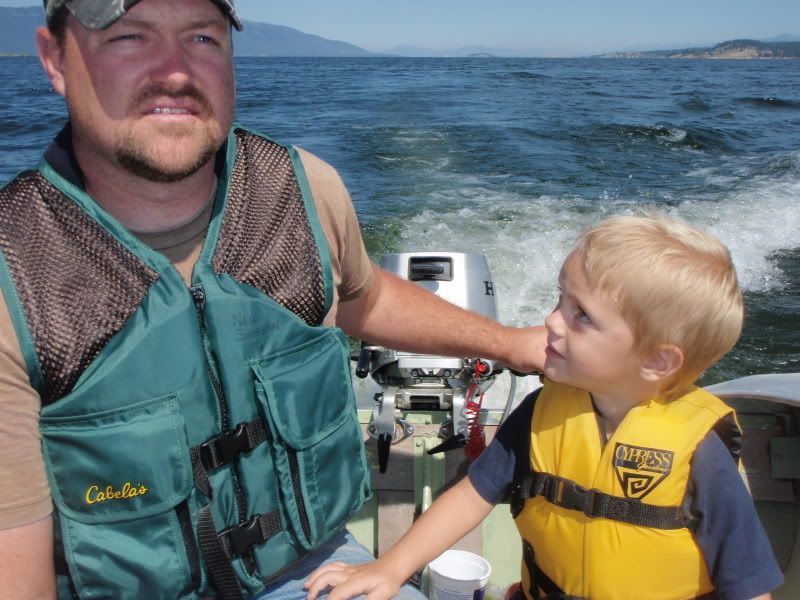 Ainsley was a speed demon!
And Bella and my father bonded.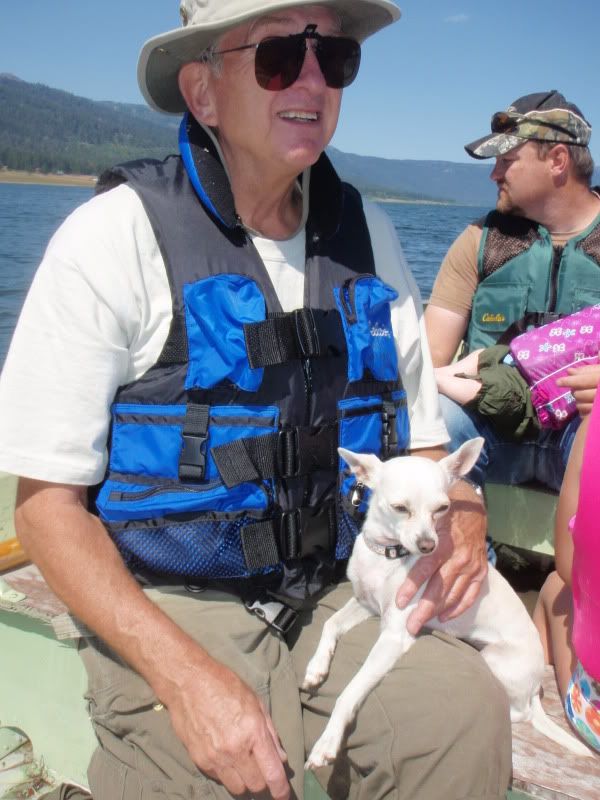 Ainsley and Gray both did a lot of this - dreaming and running their hands in the water.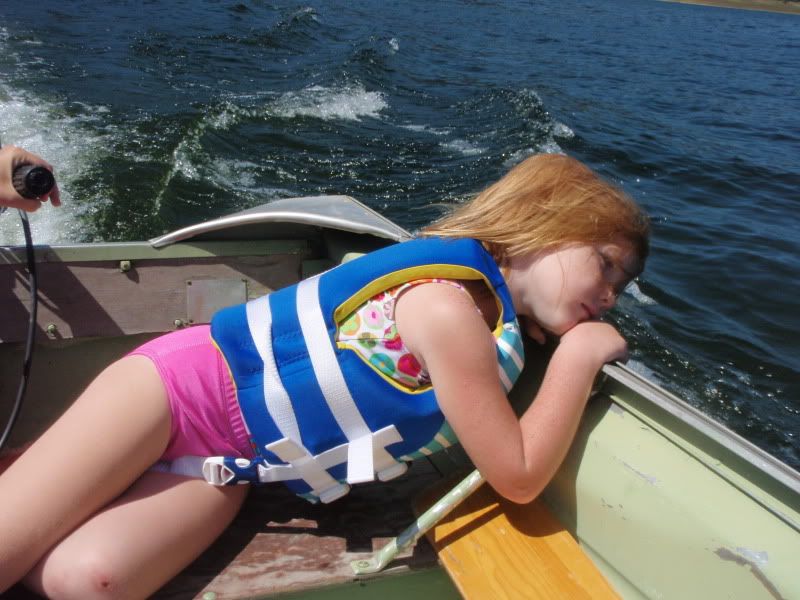 Gray thought this was so much fun - let the boat go to the end of the rope, haul it back in, repeat.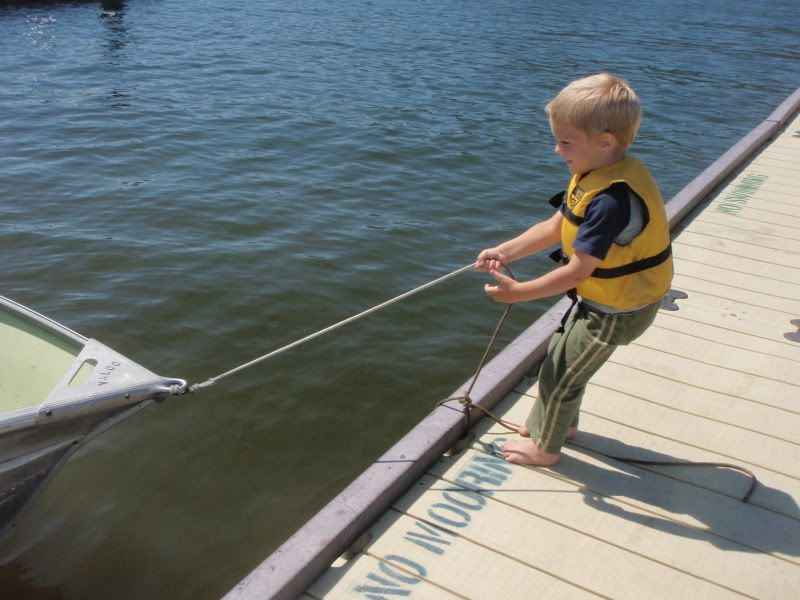 Beautiful day.