Hannah and I saw some really cute thick thread bracelets at a store the other day, but they were so expensive. Right beside them were some much cheaper thick rubber bracelets. We bought them and went home to play.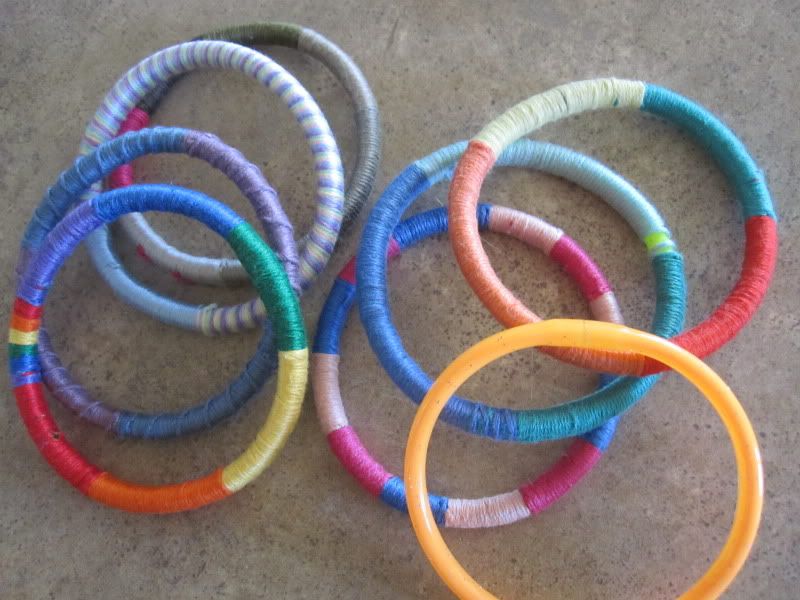 The orange bracelet is what we started out with.


We did some basic ones to get the hang of it.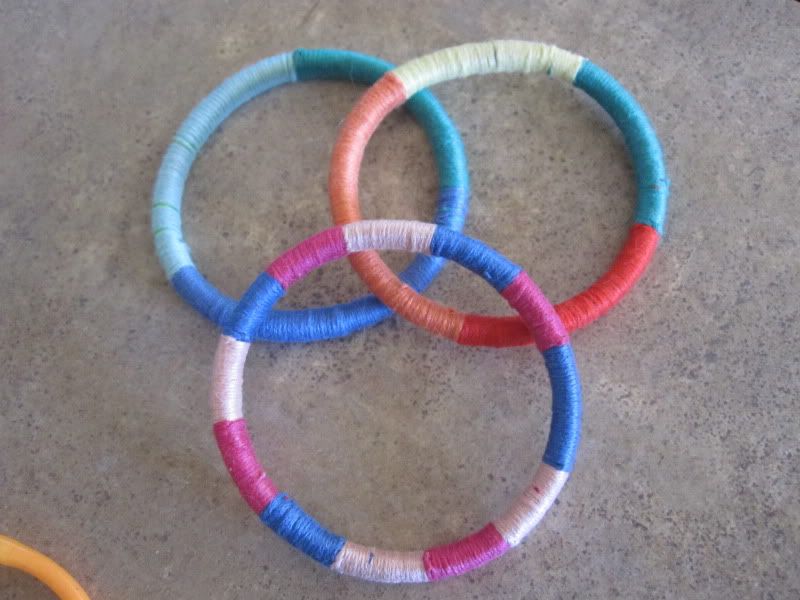 Then some fun ones. A rainbow one.
A multi-colored one.
I tried adding hearts to the side of one.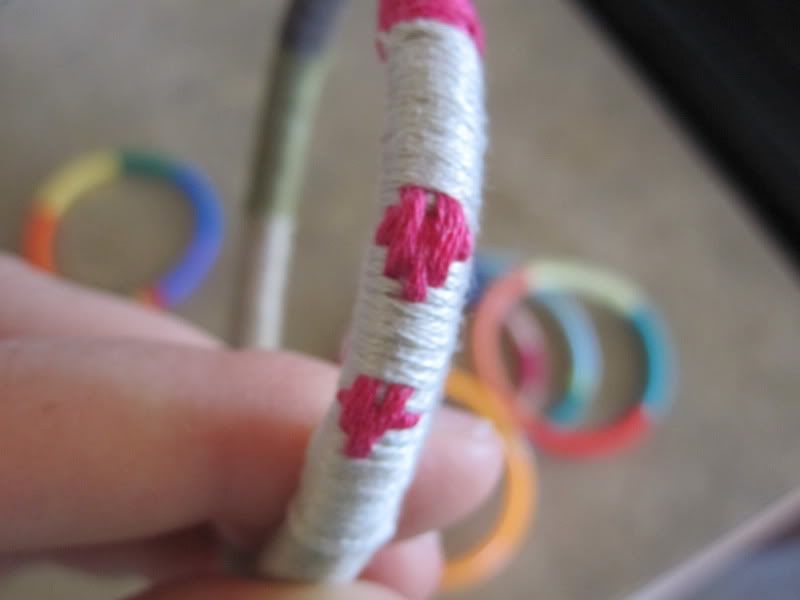 Still need to practice with that...
I tried a technique I remembered from making friendship bracelets when I was little.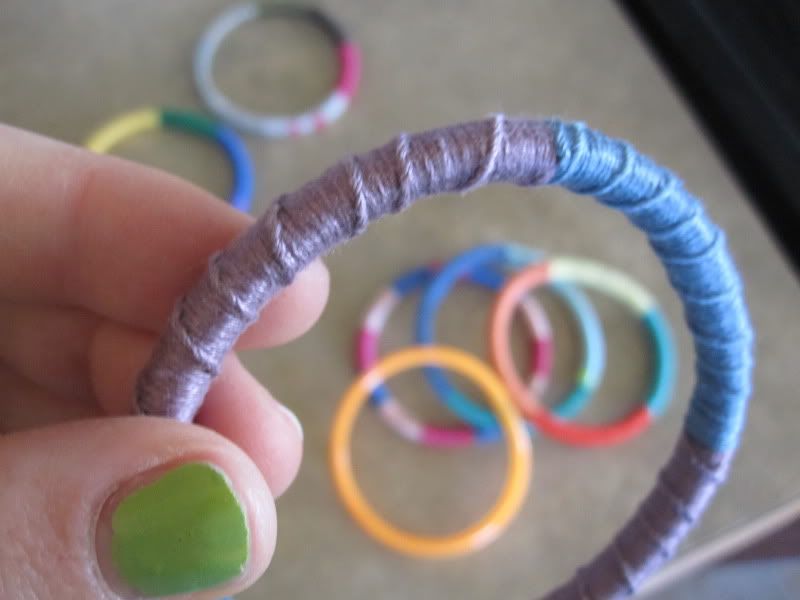 I love it, the girls don't.
I'm wanting to try other friendship bracelet patterns now. Oh, and attaching beads to the outside. Sweet!
Submitted to
Saturday's Artist
at
OLM