"My, she's a fat pony!" has been pretty much everyone's reaction on meeting our sweet Cookie.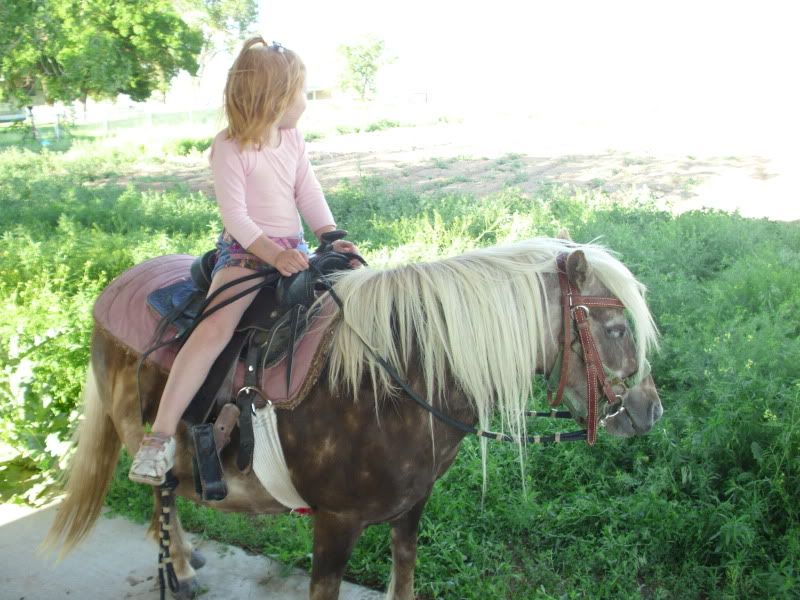 (picture taken two days ago - may she forgive us our ignorance)
It was certainly
my
reaction when I met her three months ago. "Yeah," laughed the guy that sold her to us, "We've only owned her a few months, but she's too slow for our boy." Sold. We like slow in a pony.
What possible consequence could there be for buying a fat pony?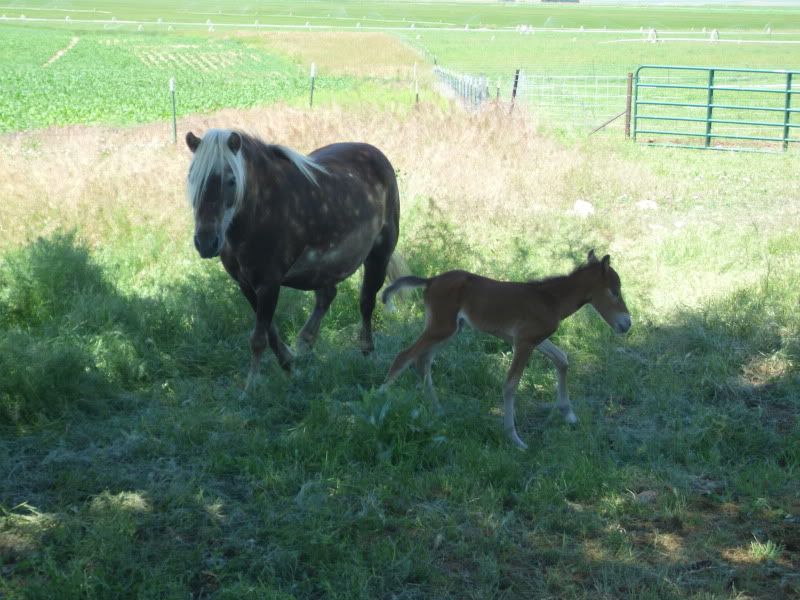 Ah.
That one.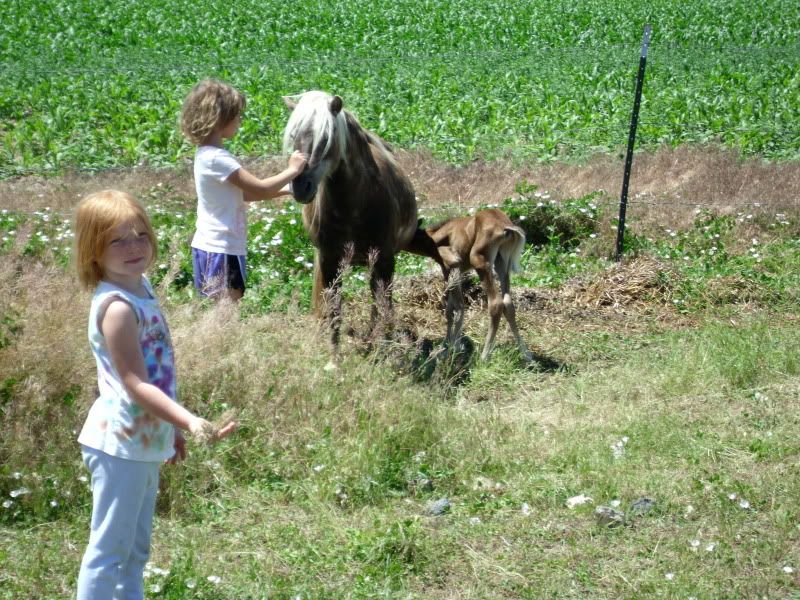 There is much incredulous rejoicing here today.
Now Ainsley needs to figure out a name for that little man. And Cookie? She's positively svelte now!