When we got Cookie, we envisioned her being a good pony for Ainsley and then Grayson. Hannah's pony Princess died from Cushing's disease complicated by old age this spring, so we were needing a new kid's pony. I'm using the word 'need' loosely. But we wanted one and were lucky to find Cookie. So far she's been wonderful with the kids - gentle, calm, easy-going, slow. Pregnant. She's not too fond of adults - our size intimidates her, I think. She tolerates us, but likes the kids.
But her size doesn't intimidate the littles - and that's what counts.
Gray likes to sit on her. He can get off by himself if he gets worried and he likes that.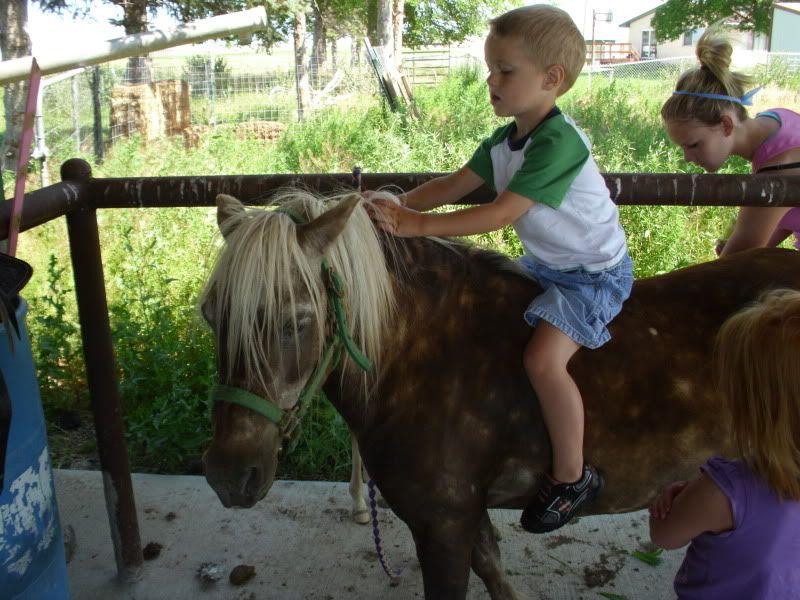 It doesn't hurt that her baby is the perfect size also. He's getting lots of gentling attention.
While Gray isn't up to riding by himself yet, Ainsley is.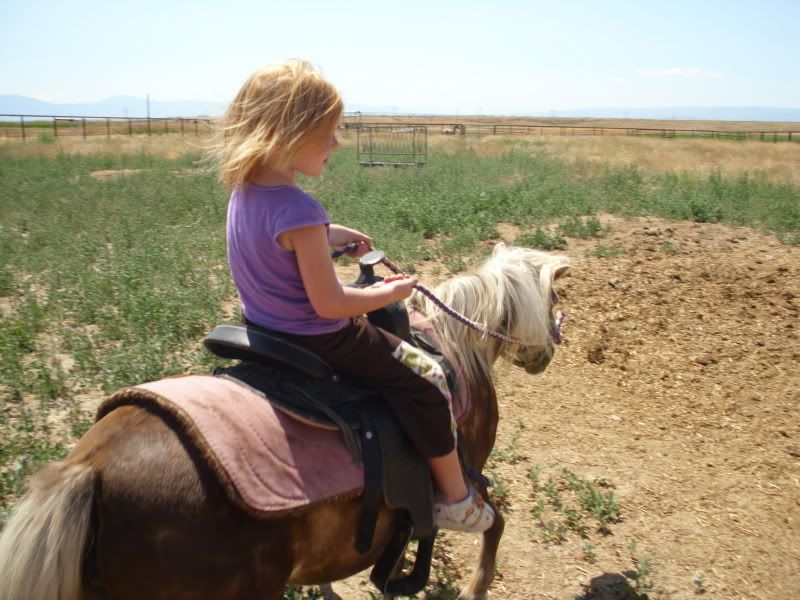 She can get on and off by herself, which she does frequently - I think just to prove to herself and Cookie that she can.
It's sweet watching her hold her own with the big girls ...
or chat with her sister about the merits of salt blocks.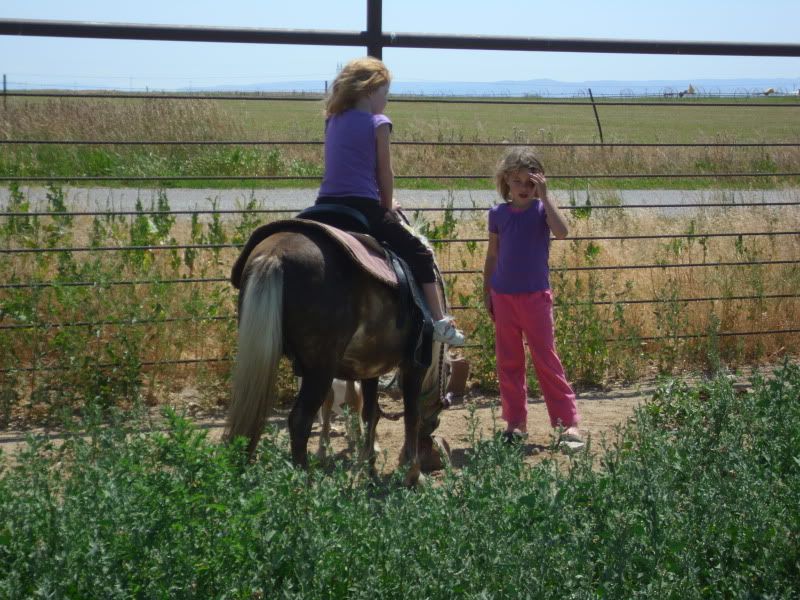 I'm looking forward to when Grayson has enough interest and confidence to ride her by himself. Right now he's good with playing on the bales while others ride.
**Cookie's baby seems to have a name now. After short stints as Chocolate Chip, Brownie, and Popcorn, Ainsley seems to have settled on Prince. Which is a nice tribute to Hannah's Princess pony.