My girls love their superheroes. Ainsley is particularly fond of Batman. So when I found this fabric
and
had a coupon, I knew it was meant to be.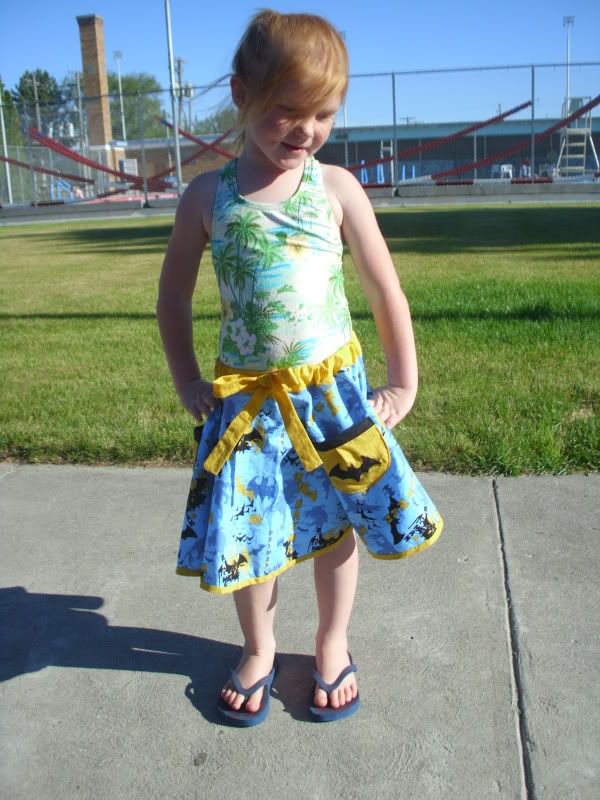 It's just a basic circle skirt pattern - I used
Simplicity 2356
.
I appliqued bats onto the pockets.
Very easy, very fast pattern. I finished it in one afternoon, even with the bat pockets and the homemade bias tape.
She adores it. She says it will be easy to chase down villains in it because it doesn't tangle her legs. So that's good.