We recently froze a *lot* of strawberries. The girls were so excited to see if their horse and pony liked the strawberry tops.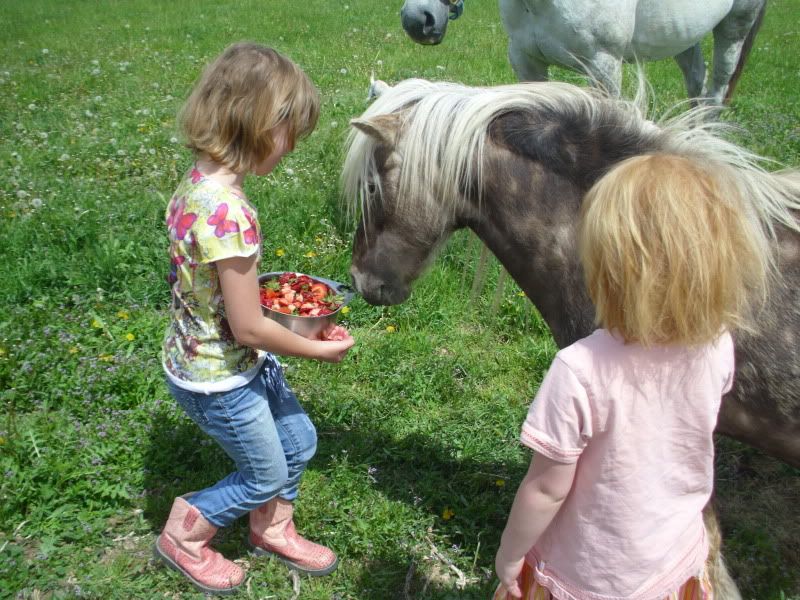 They didn't. Cookie literally spat them back out, Dakota wouldn't even put them in her mouth.
Ainsley told Cookie she loved her anyway.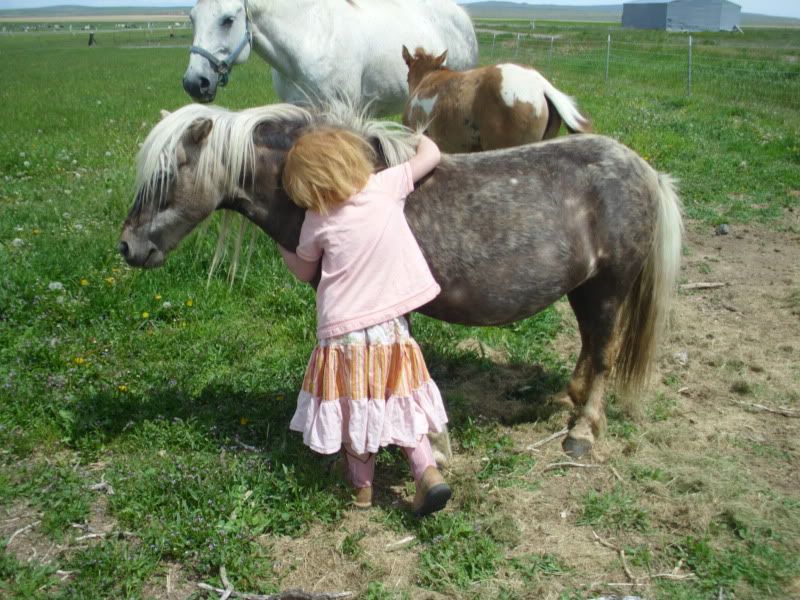 And Hannah went off to feed the strawberry tops to the goats who appreciated them much more.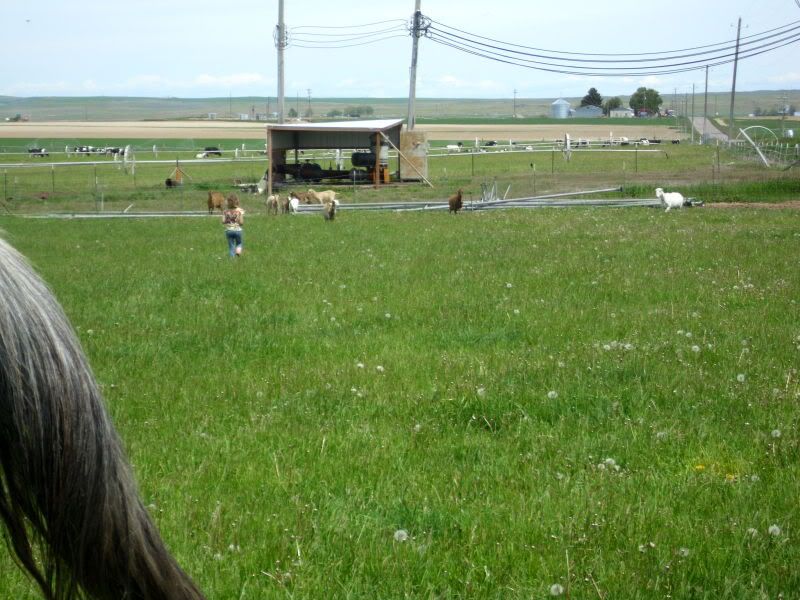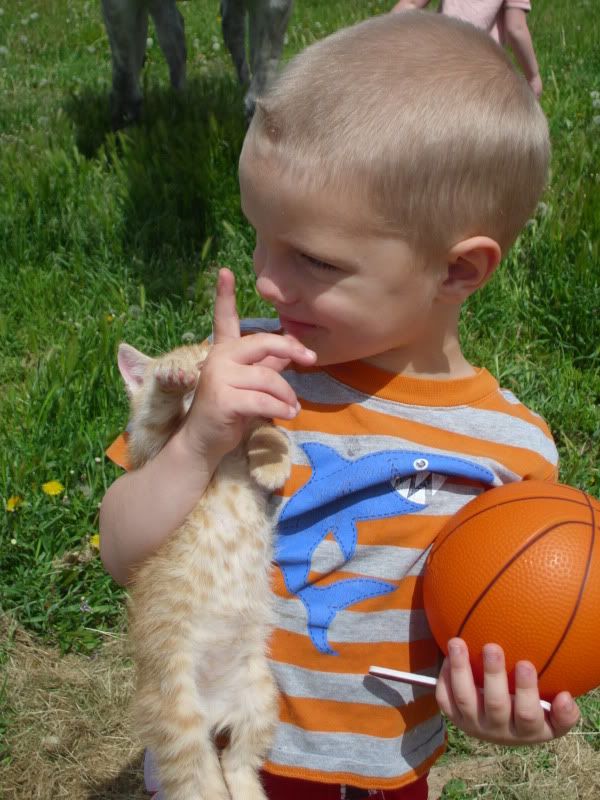 When the pivot for the corn field next to us comes around, they leave the 'head gun' running. It's the most powerful sprinkler you'll ever see. It shoots clear to our roof and the girls love to try to stay out of its range - but not quite.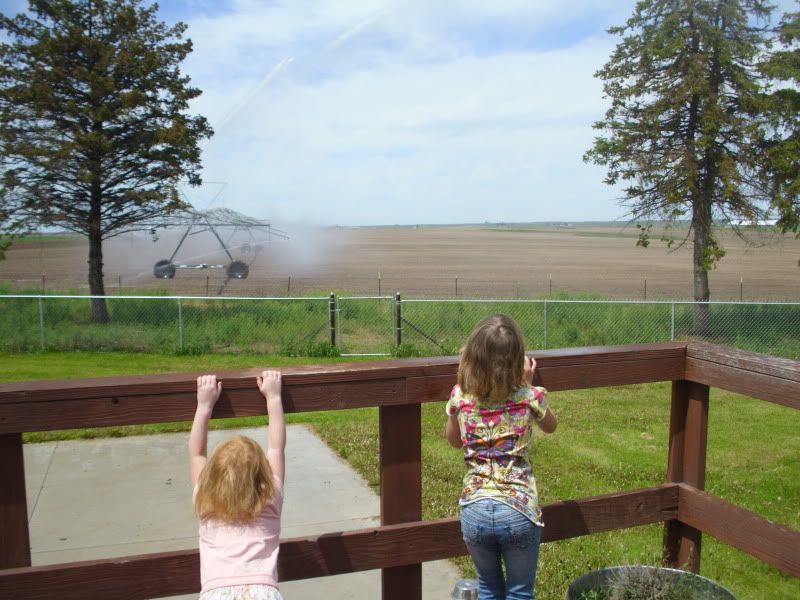 Grayson thinks it's the devil.