I made these two skirts for Ains awhile back but she's only recently started wearing either of them. The other night she grabbed them and said "Let's take pictures. You hold the camera and I'll tell you what kind of picture to take."
"Graceful."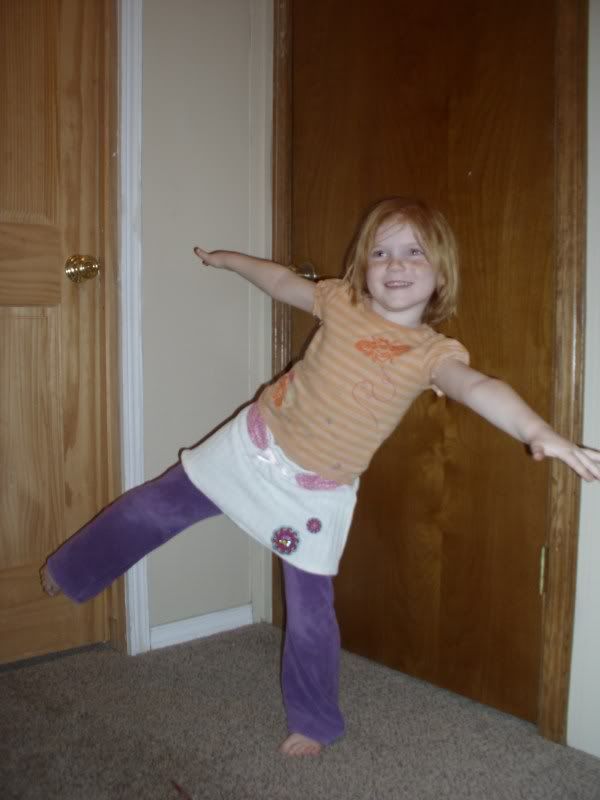 "Sweet."
"Surprised."
That skirt was made from a sweater of mine that I never wear anymore. I just eyeballed the lines when I cut it, using the bottom of the sweater as the hem of the skirt so that I wouldn't have to hem it. I only put elastic around the back so that it wouldn't show in the front where the belt wouldn't meet. That was a mistake because the sweater fabric stretches, so I ended up adding elastic in a fabric casing to the front. Now it fits ok, but fits much better with cute pants underneath - which is just as well in this weather.
She didn't like it too well until I added the embellishments on the front - little iron-ons that I had picked up awhile back on super-duper clearance.
Then we moved on to the next skirt.
"Pretty."
"Dancer."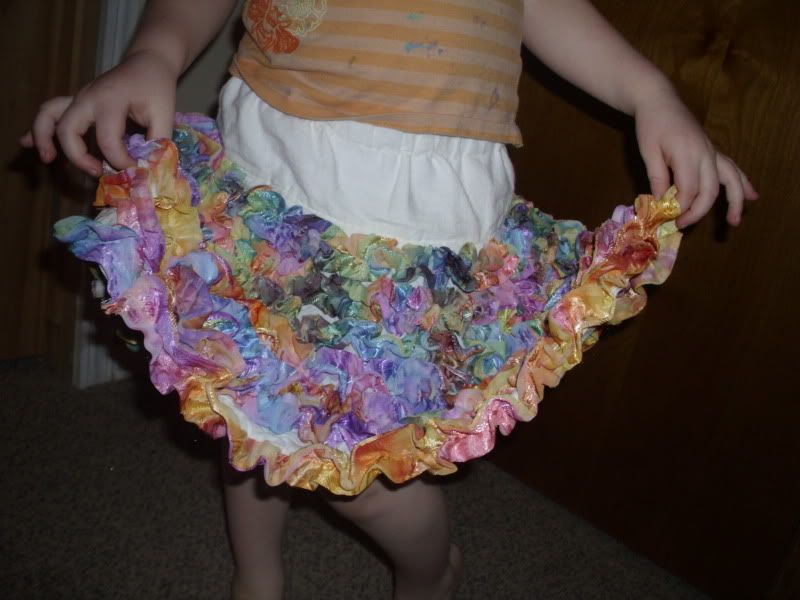 "No. Wait. This is the dancer."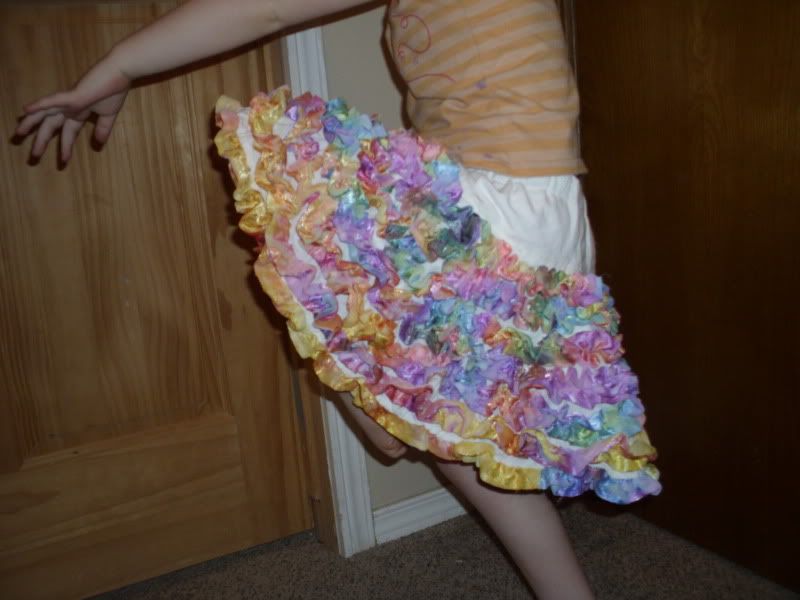 This skirt was made from the
Can Can pattern
by MADE. It was a beast of a skirt to make the ruffles on. Two 80 foot lengths of a fabric that I'd had for the last 4 years and loved but had no use for. I borrowed my sister's serger, made the strips, turned them, ironed them, and sewed them on.
Turning them was less of a bother than you'd think because I did it on a day with a small breeze so the 80 foot fabric tube was billowing across the driveway pad and the kids were playing in it "like it was a fairy strip".
I made it as her birthday skirt, and it turned out so cute. This is the original iteration of it.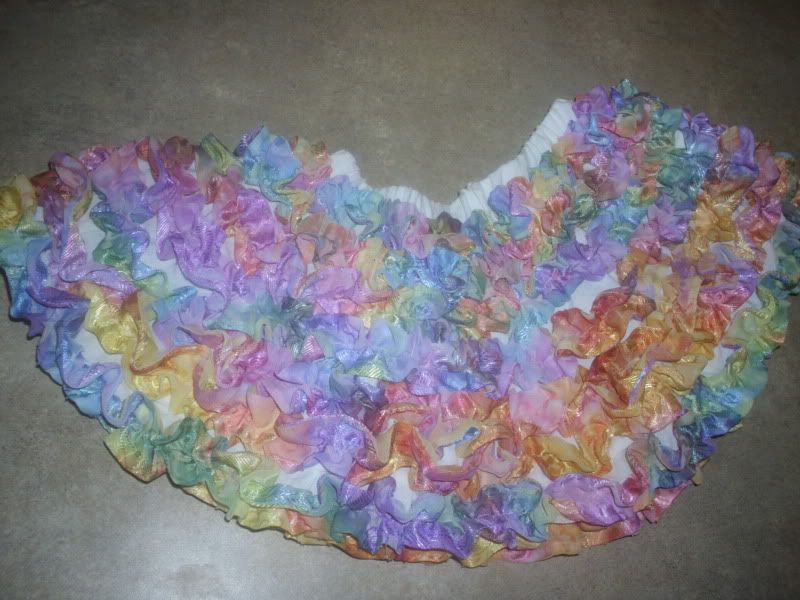 The problem was, it was too heavy so she never wore it. That sucks.
In February, she pulled it back out and tried it on, but it barely covered her bum, so I took out the elastic waist, added on a larger muslin waistpiece and put the elastic back on that. Now she wears it all the time. That doesn't suck. :)