I asked Matt to take the camera with him when he fed the animals so that he could get some pictures of the new arrival. This is what he came back with.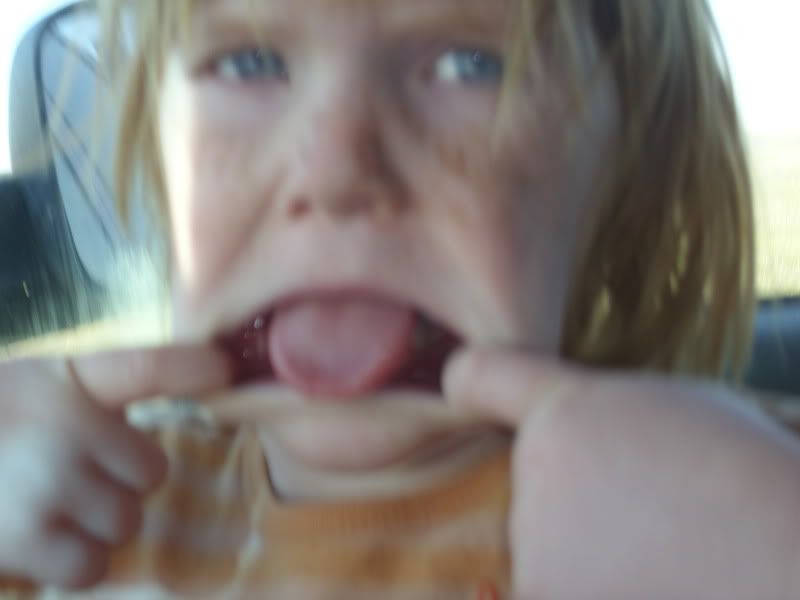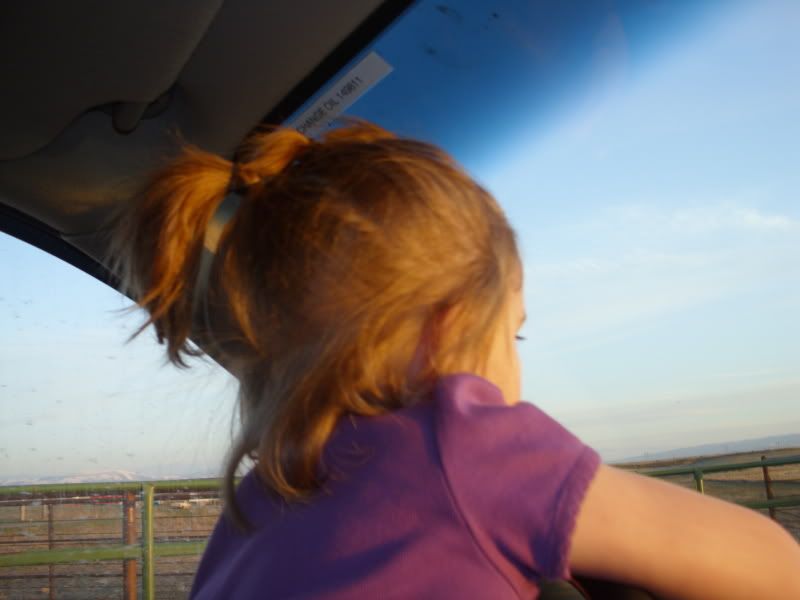 I'm thinking he left the camera in the truck. Yep, there he goes.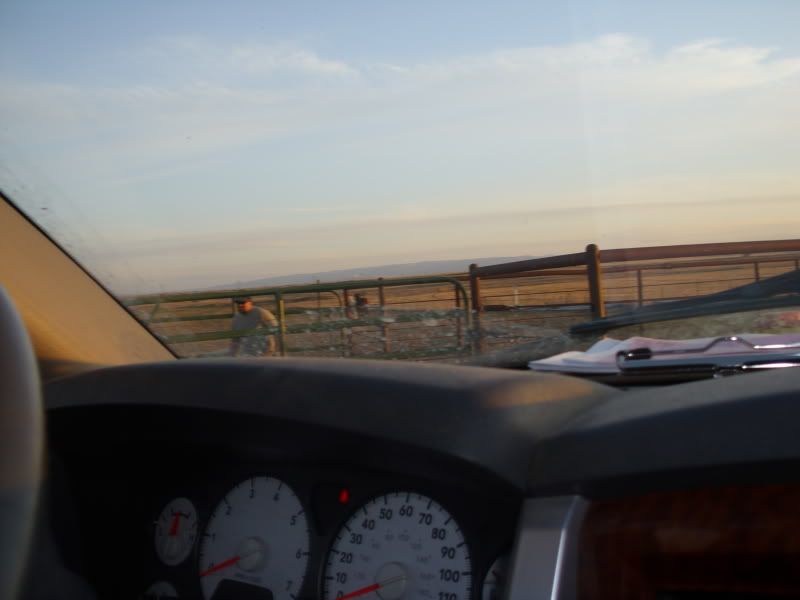 Now he's closer to the action, but the camera isn't.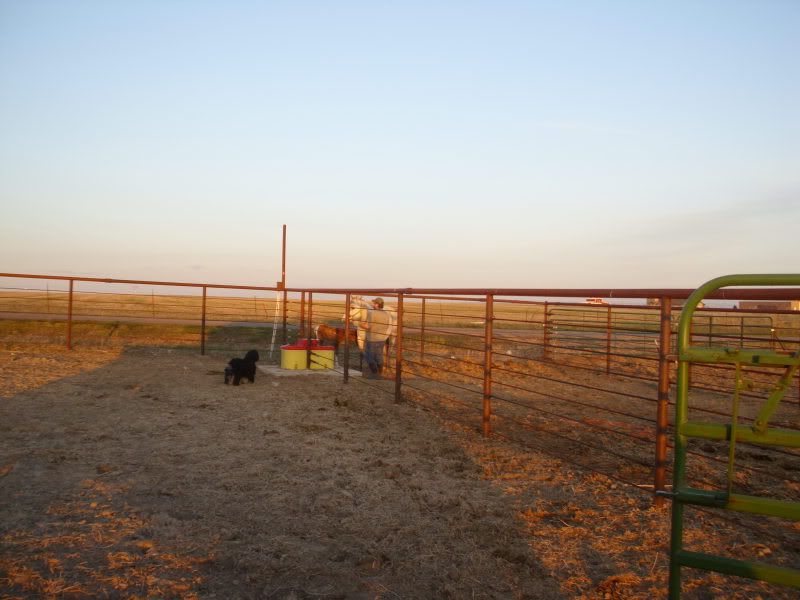 Ah, here we are. Closer anyway.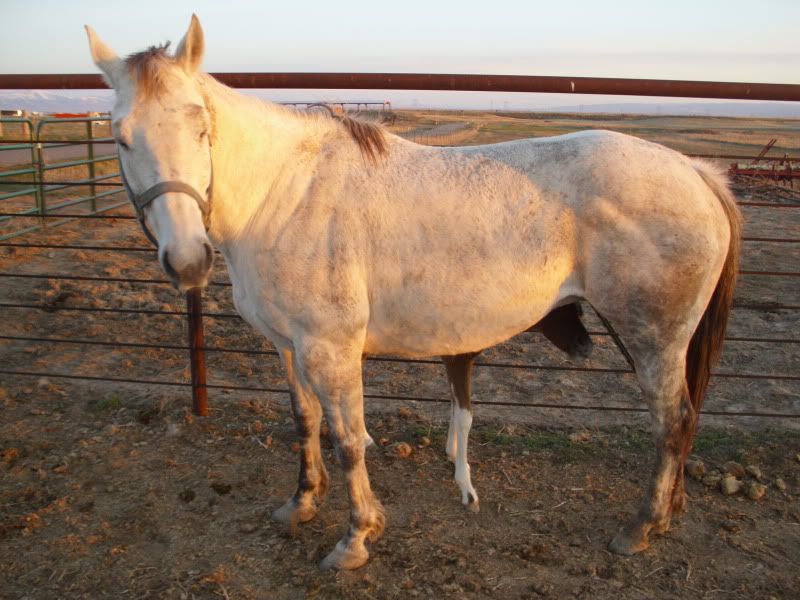 Can we move around her?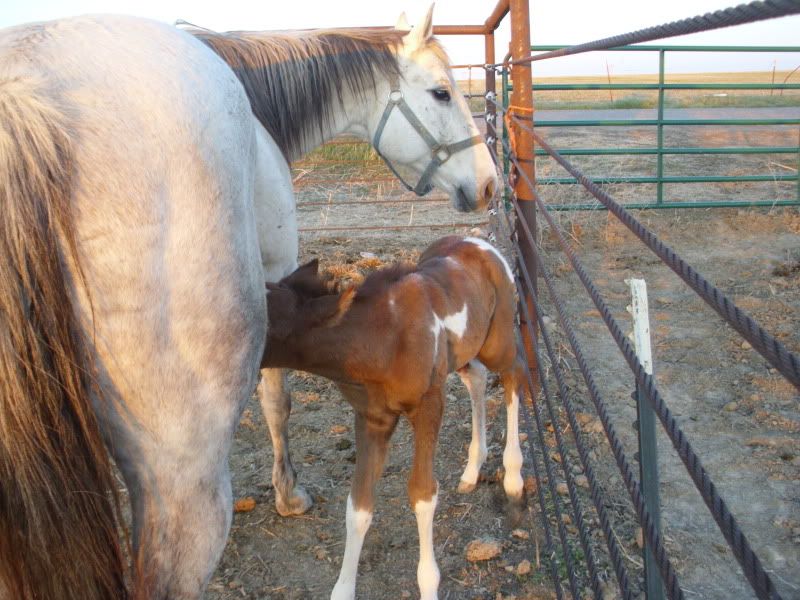 Isn't she sweet? She's already been named, even though she's not ours. Rosalina.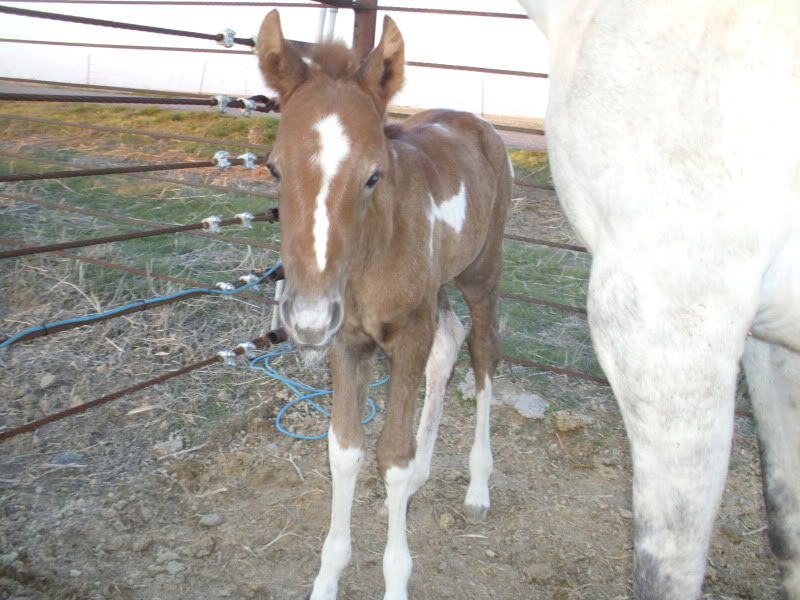 Even though we've been telling Ains for months that this baby wouldn't be ours, she was still in tears this morning when she looked at the real thing and was told again. It's easy to say "Pssh. I don't care." when it's a big horse tummy, but when it's a gangly baby filly bouncing around? Oh, it's got to be yours.
But we have her until she's weaned. That should be fun.