The Jones' just aren't as interesting. I don't need to keep up with them.
The other day,
MamaTea
posted pictures of her swamped Minnesota area. Mine really can't keep up, but I thought I'd show you what spring is bringing to our neck of the ... desert.
See that lake out there? That's pasture.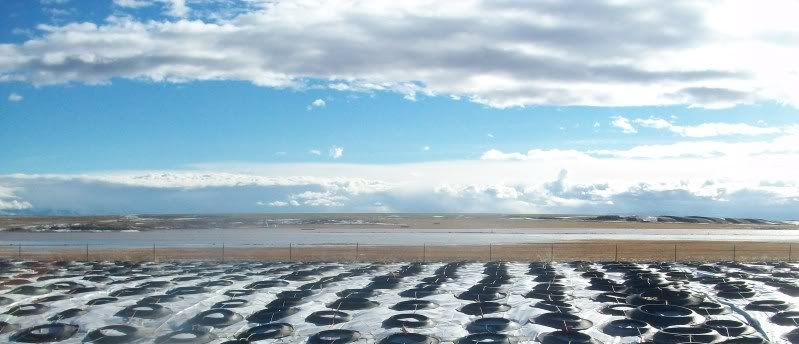 And that? That's a road.
Terribly fun to drive through. Lots of squeals. The kids liked it too.
This picture doesn't show what I wanted it to show - those big snow chunks? They're rushing by faster than I can run. That water is *moving*.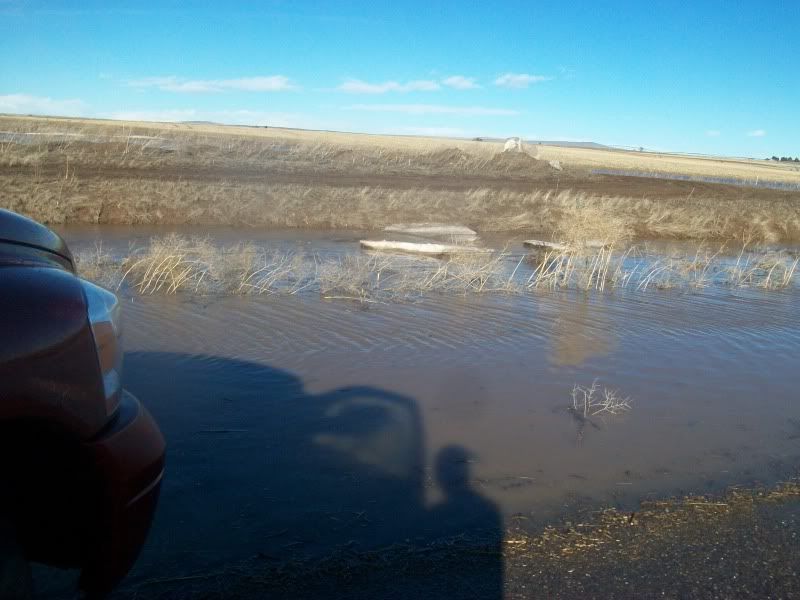 But then again, I can't run that fast right now. I *am* only 6 or so weeks away from having a baby.
OK, I'm back. Had to go breathe into a paper bag.
And, as Mama Tea had happen, we just got more snow on top of that! As they say in this area - "We are thankful for the moisture."
After all, spring means mud and anyone who tells you different is trying to sell you seeds.