I made Hannah a pair of pants from the book
Sewing Clothes Kids Love
. It's a book with fantastically outrageous fabric choices and embellishments used for all of their clothes. Hannah loves looking through it.
She asked me to make her a pair of the Dortje Trousers. The patterns in this book offer so many variations, so I walked her through them and when she'd decided what she wanted, I told her to pick out a fabric.
"
A
fabric?
Just one?
But I need different colors for the pockets! And for the starfish!"
The starfish?
"Yeah, the starfish. And the notes. I'll need a fabric for those too."
My eyes can go goggly. I found that out.
I also found out that I need to add a hem allowance along with a seam allowance to these patterns. I thought they were a bit short, but she didn't - she loves the length. They come down to her feet, I think I just like them a bit longer so she could have some growth room.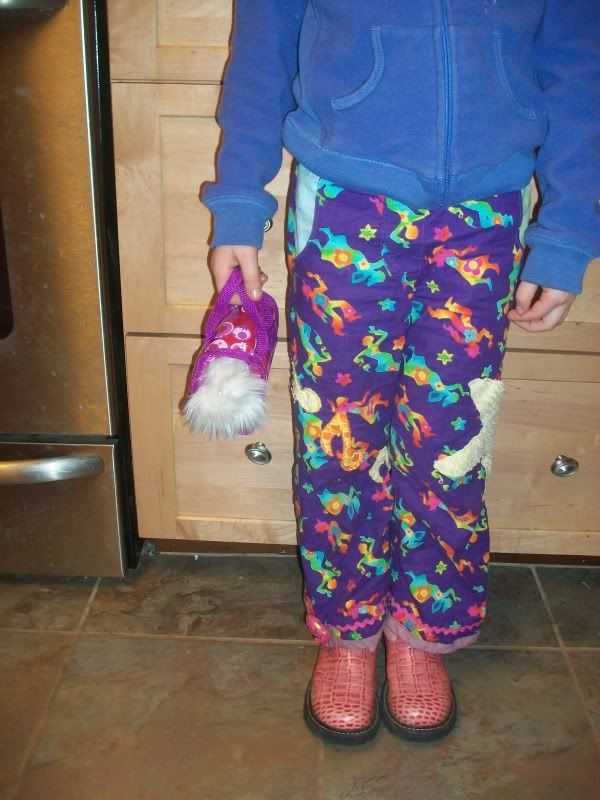 Look at that fabric! I bought it years ago - at least four - to use for art smocks. There was barely enough for the pants, especially as tall as she's getting. I'm avoiding thinking about the fact that she's getting so tall.
Here's the starfish she wanted. It's a 'hidden pocket'. I have to remember to check it when I do laundry.
The waistband fabric matches the fabric on the hem. She said it 'pulls it together'. What 6-year-old says that? She also wanted to use rick-rack that I had in my trim drawer. I don't know why I had it since I'm not a big rick-rack fan, but I'm glad she used it. It's really cute.
Then there are the music notes that start at the back pocket ...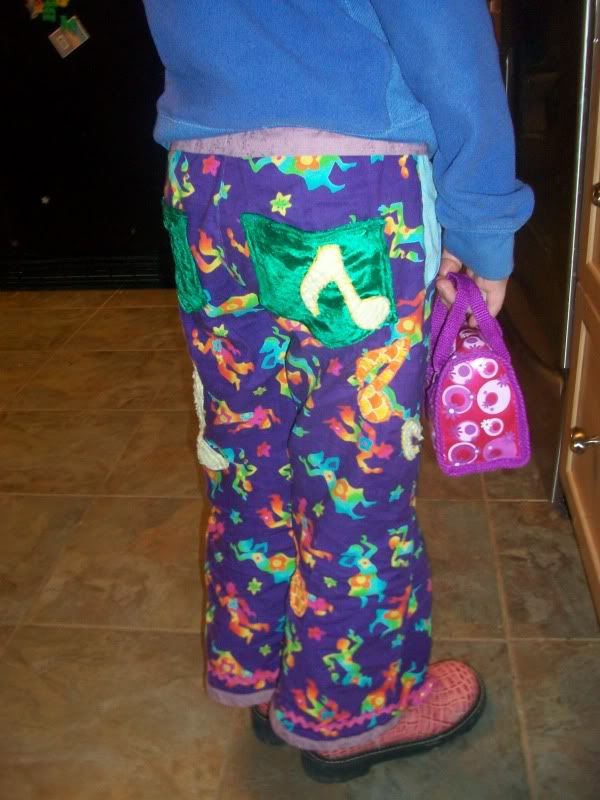 and wrap themselves around her leg. Those were hand-stitched (blanket stitch) on - easy and fast.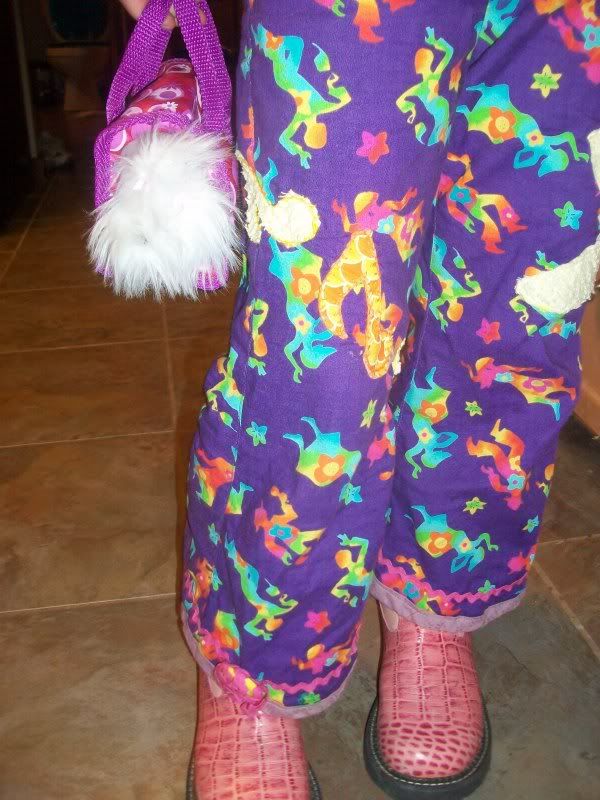 These pants were not at all what I would have made for her myself. I wouldn't have chosen these fabrics. I wouldn't have chosen these embellishments. But
she
did. And she looks darling in them. And she loves them.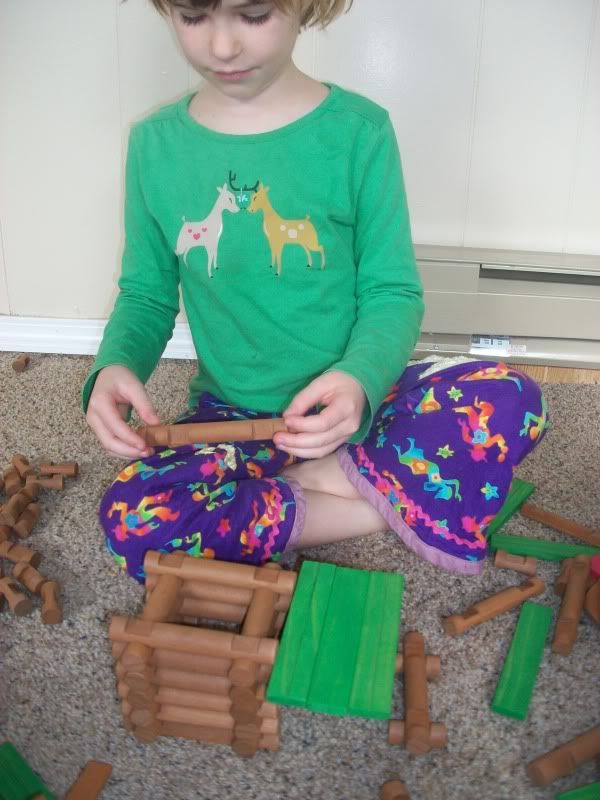 And she wears them. Which, if you make clothes for your kids you know is the best response they could have.