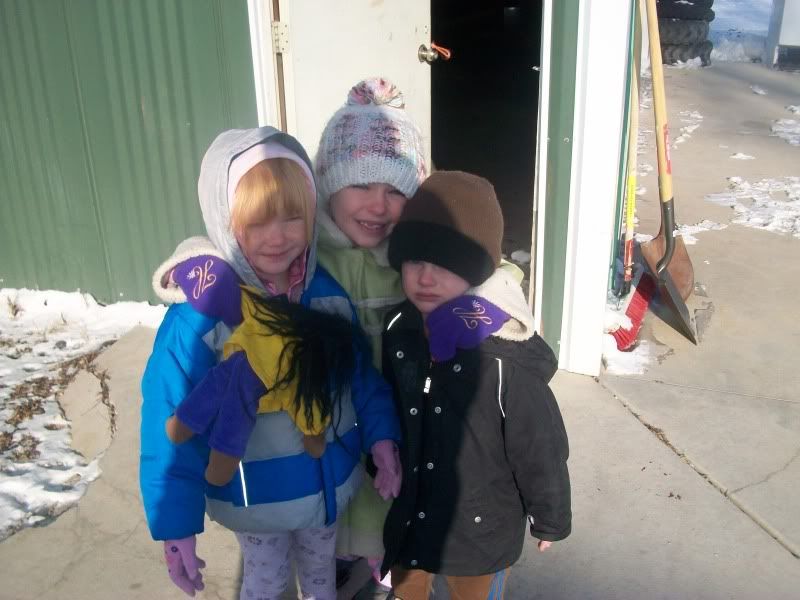 Well, it does, really. At least the outside stuff. I took that when the kids asked to go for a walk outside. It was 9 degrees - they lasted halfway down the driveway.
But pony-riding is still happening.
I'm so grateful she has a daddy who's up for taking her on freezing rides.
I'm also grateful she has a mommy who runs outside and snaps pictures for posterity before running back inside. That's almost as important, I'm sure of it.