starting my pattern organization.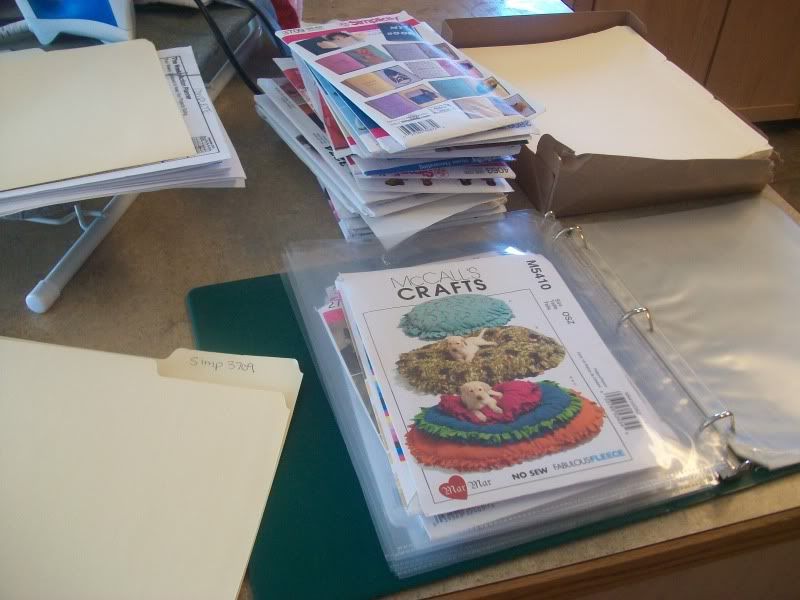 Notice I said *starting*.
Yeah.
I figured I had to do *something* on my to-do list today, so I picked this one.
Today I got 'Dogs', 'Toys', 'Doll Clothes', 'Bags', and 'Home Furnishings' done. I'm out of plastic sheets for right now.
After going through the patterns, I realized a few things.
A) I have a disproportionate number of Simplicity patterns. I don't know whether this is because Simplicity has more patterns I'm interested in than the other big companies or whether it's because they go on the 99 cents per pattern sale more often.
B) I have a depressingly small number of patterns for myself. I'm going to work on that.
C) I have no idea why I have this pattern.
Quilted purses aren't really my thing.
Measurement Chart