Ainsley needed new pants, so I found corduroy fabric and said "This?", she squealed and found me a cute pattern in my pattern stash and these were born.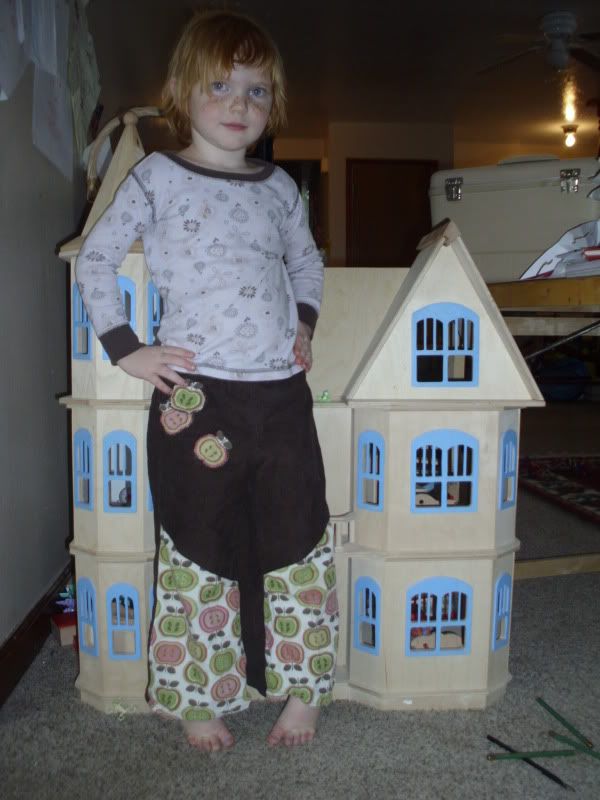 They're from
Butterick 4277
, a now out-of-print pattern.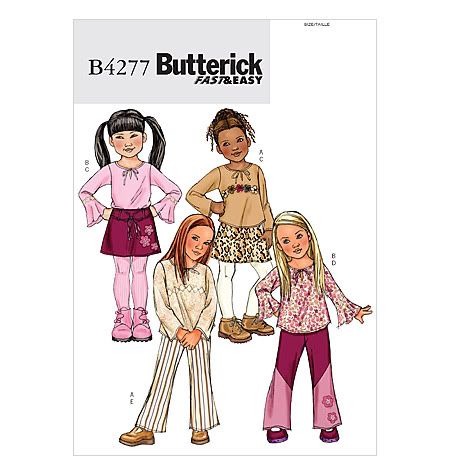 I read up on the pattern at
PatternReview
, a website that
my sister
has me hooked on. I'm so glad I did. It gave me the confidence to go with the size that I thought I should (size 2 instead of size 4 - this pattern runs BIG) and I added a bit more flare to the bottom as several reviewers said that there wasn't as much flare as the pattern showed.
I'm really glad I made both of those choices. These pants fit her perfectly - both physically and personality-wise.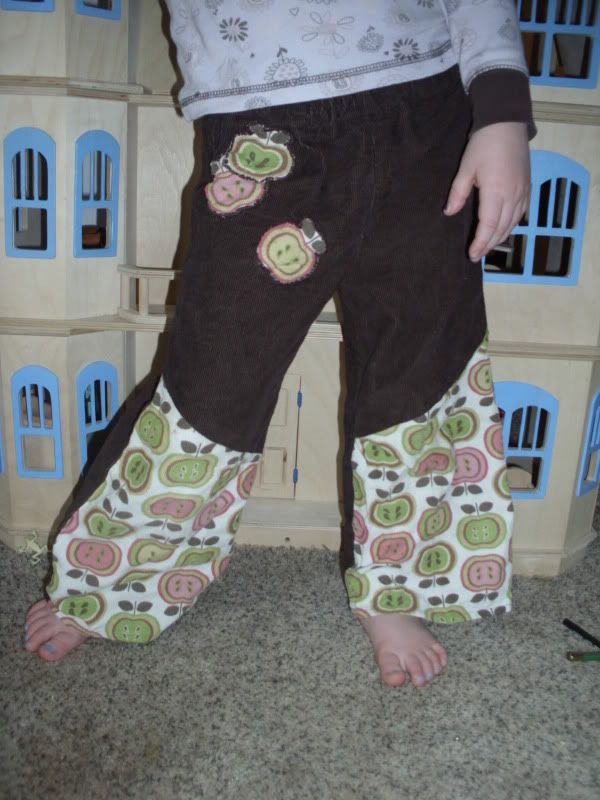 She chose to add falling apples, and they turned out really cute. All three were supposed to be falling separately, but this is the project in which Sarah learns the value of adding interfacing to the back of the applique. (I put a hole through the pants appliqueing the first apple and had to cover that hole with a second apple.)
I love these - and she loves them. I really want to make another pair, but am unsure if the hang would work with a cotton fabric. They're so fantastic in corduroy! What do you think?