That's the way it's always been. Mother Nature is breaking tradition this year.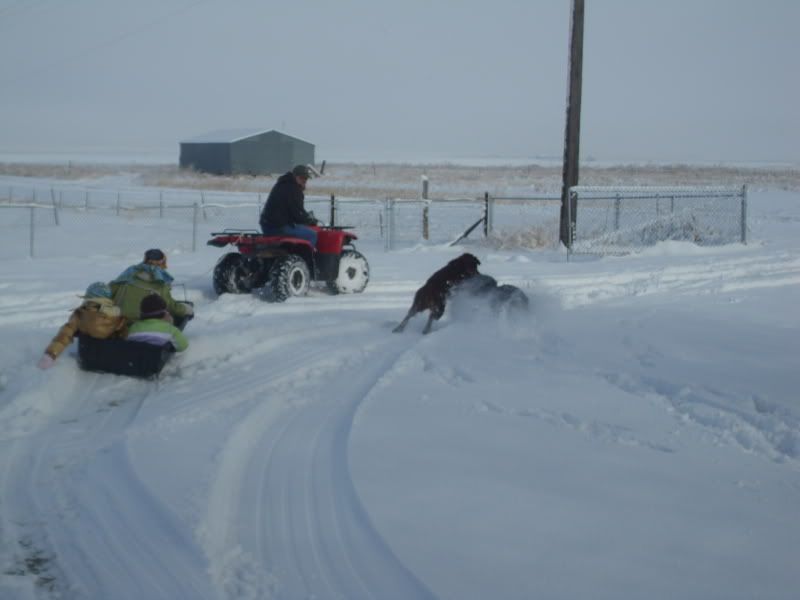 Five days since this snowfall and the snow has been falling or blowing steadily since then and looks like it will be here at *least* another week, if not more.
The goats are in their hutch, the calves are in their straw bale house, the chickens are in their coop - and they're not coming out.
It seems nearly the entire state of Idaho was shut down yesterday. The wind and snow was so bad that there was a burrowing owl hunkered down in my daughter's bedroom window.
He was curious about us first.
Then he got scared and mad and started hissing.
So I backed out of the room and shut the door to keep him comfortable. Strange to see a burrowing owl up close like that.
More snow fun pictures on
my other blog
.