New seeds are always a crap shoot. Will they grow? Will they be a hit?
Last year's carrots and lettuces in the kid's garden weren't a hit at all. The tomatoes and chives were. This year I added
pink radishes
and a different type of carrot - the
Tonda Di Parigi
. The radishes were a huge hit (they *were* pink after all). But the carrots? Surprisingly, they were a hit also! The perfect size for little hands to dig out, even when there wasn't a shovel around, and the perfect size for a fast nibble - and so sweet.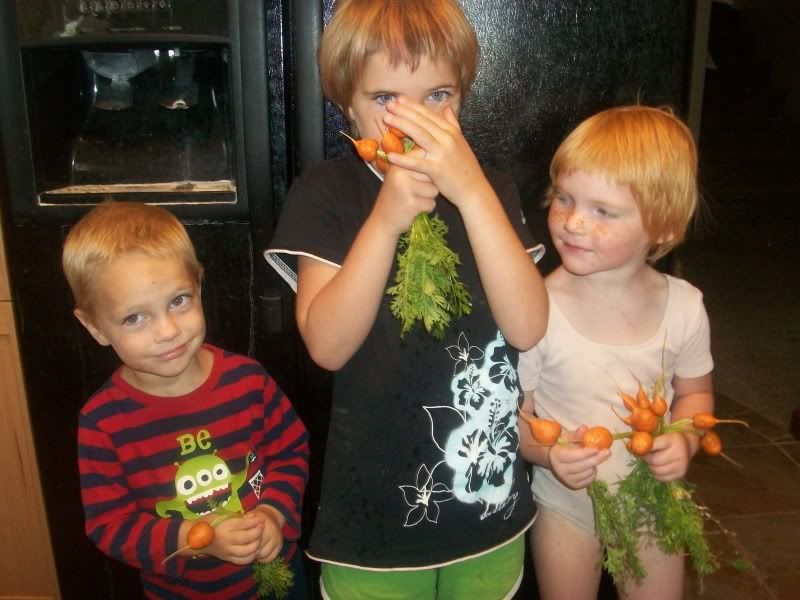 If we can nab some of these next year, we will.