No, not those insanely cute kids. Look behind them.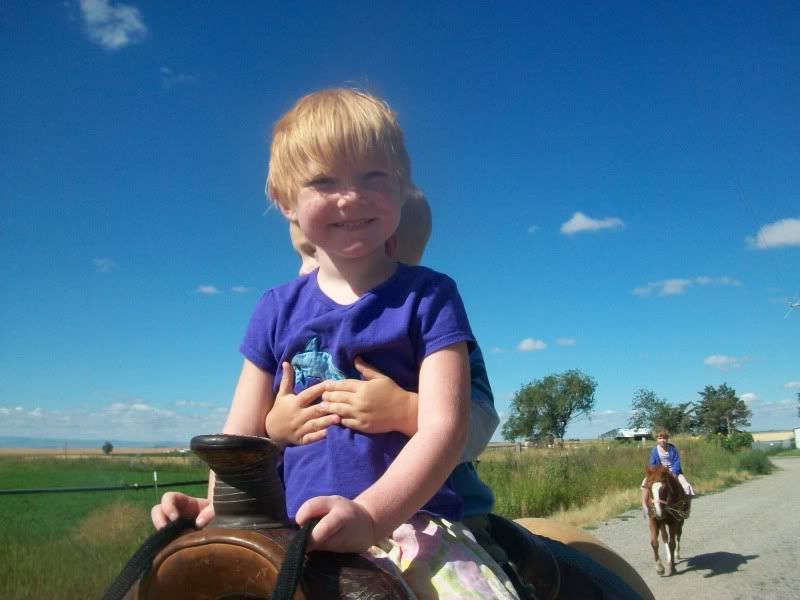 Do you see that?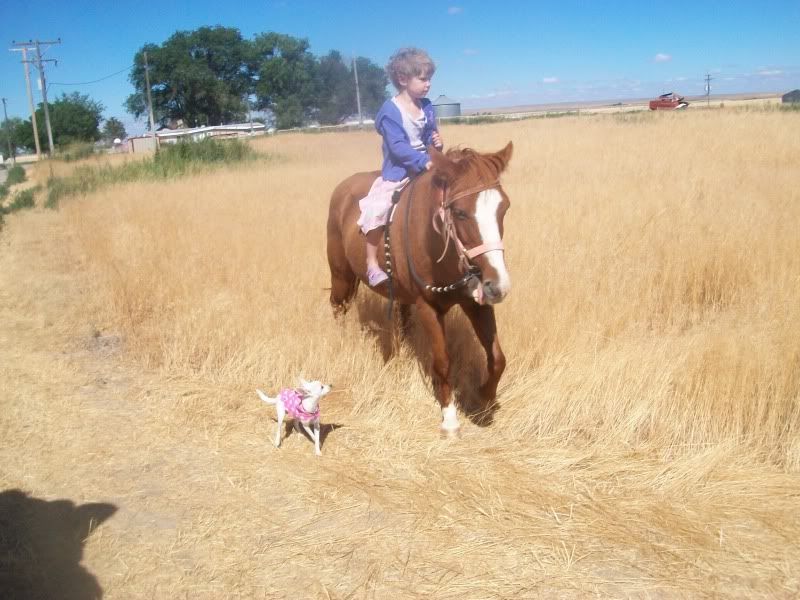 She's riding by herself!
Let me repeat.
SHE'S RIDING BY HERSELF!!!
No more long rides with me holding onto the lead rope. Overnight that girl's confidence kicked in and now that pony can't get away with anything.
Her chihuahua seems just as proud of her.
Rides every single day - sometimes morning *and* night - are the order of the day now.
Her new ability is infectious - her sister's right behind her, I can tell, chomping at the bit (heh) to ride by herself also and her little brother is now riding steady in the middle instead of leaning to one side or the other.
Though sometimes Ains gets tired of sharing her saddle and he goes up on my shoulders for the rest of the way home.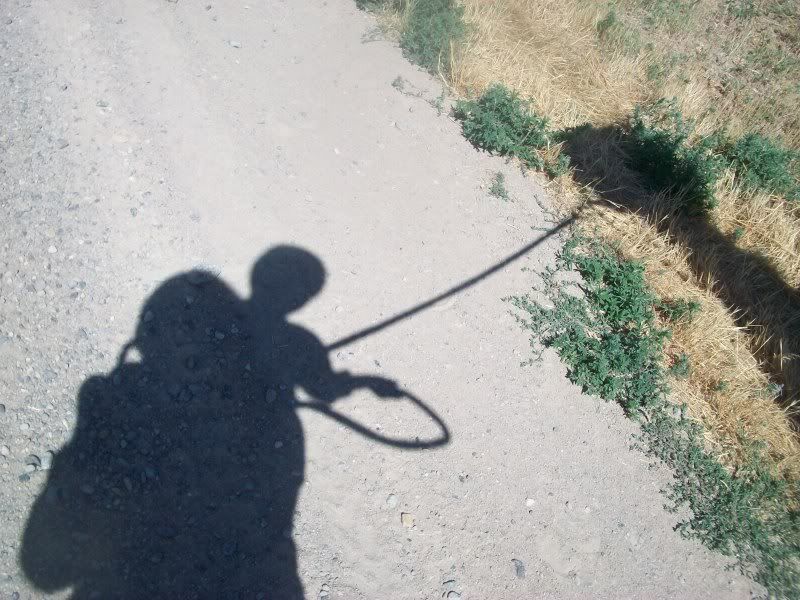 'Tis the life.