It worked this year!
Last year
it didn't work out so well. Not planted thickly enough, not protected well enough from the goats.
This year, I marked the walls and then poured on the seed that I'd saved from last year instead of planting one seed per foot.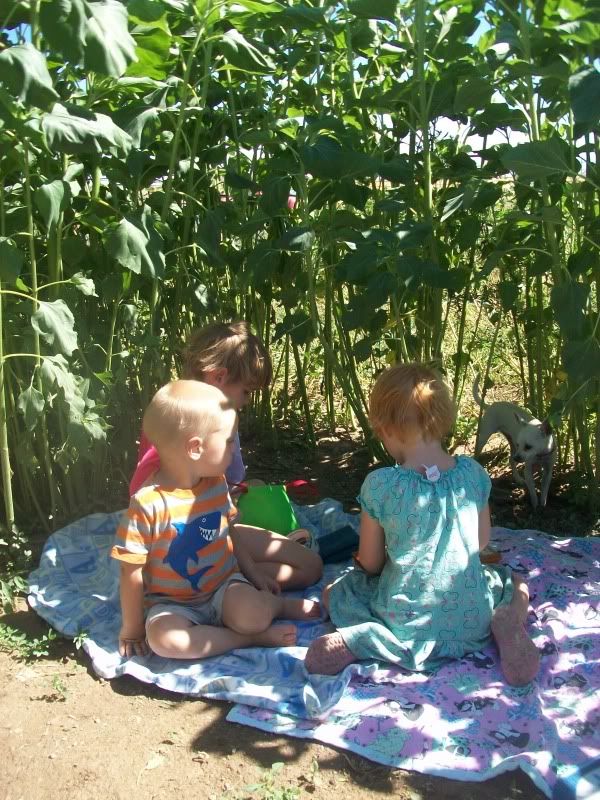 It's perfect. Started a bit late, due to the cold spring, but perfect. The bantam chickens love it too.