Here's a sampling of the finished product.
On this page are sweet peas (still so very fragrant), bachelor buttons, wild flowers, love-in-a-mist (that's the one in the upper right hand corner), blanket flower, calendula, and zinnias.
On this page are snapdragons and love-in-a-mist.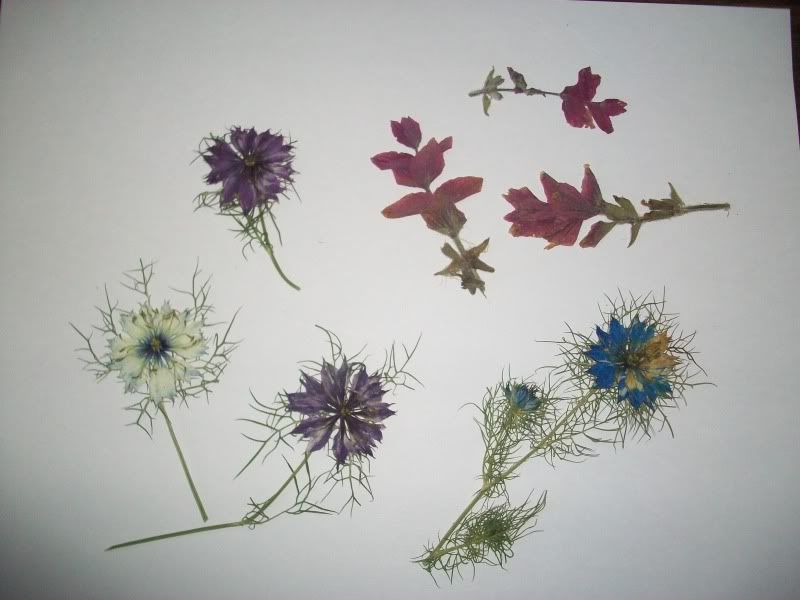 Those love-in-a mist are divine fresh and just as pretty dried. Not much smell that I noticed, but beautiful.
I wanted to show you how I store these - my little sister taught me this.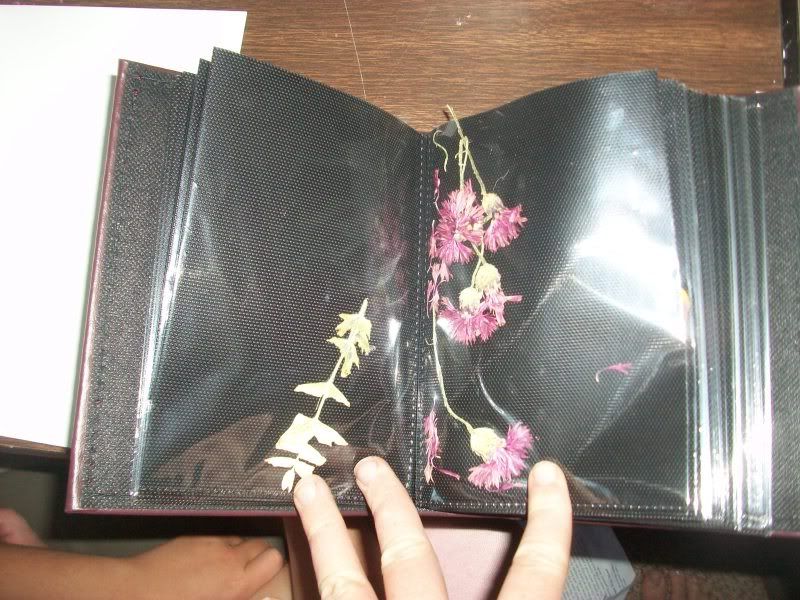 I put them in a little photo book. Ingenious, non?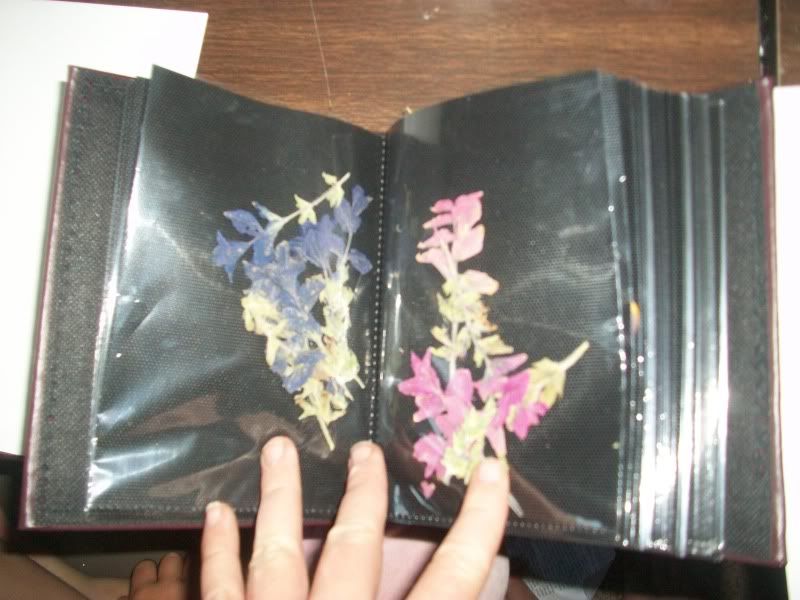 She's brilliant.