The outside planting, that is. I've got tons of starts going in the garage, but outside I did my first real planting today.
We've had upwards of two weeks of windy, cold weather now. We've had to put all outside projects on hold. The arbor, the flower garden, the food garden. Today we had warmish weather and Matt took Gray on a work trip with him, so it was just the girls and me.
I planted 75 strawberry plants, 13 pounds of potatoes, and got most of my garden marked off. I've planted strawberries for three years now and have never gotten more than two or three berries. Maybe here, with more sun, I'll have better luck. Potatoes always grow and I always get a fair amount, but not last year - last year the Colorado Potato Beetles got them. This year I'll be on the lookout for those.
While I did that, the girls took advantage of the warm weather to play.
This long rock pile sits between part of our property and the field behind us. The farmland in this area is so rocky. These were pulled from the ground and stacked in a pile along the edge of the field.
There's something about a long pile of rocks like this. It's made for playing and exploring on.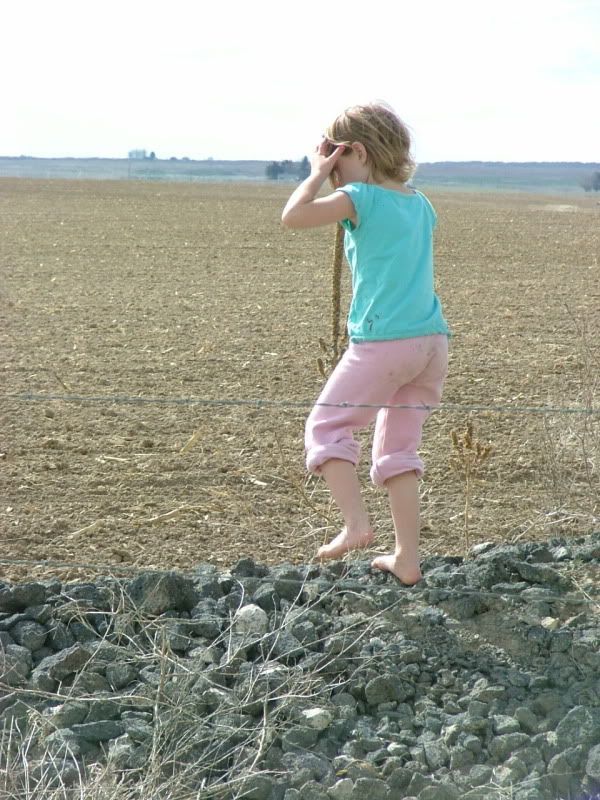 You can have so many adventures on that. Today my girls were pirates mostly.
Thought I'd show you this - this is our view to the south. Still lots of snow on those mountains.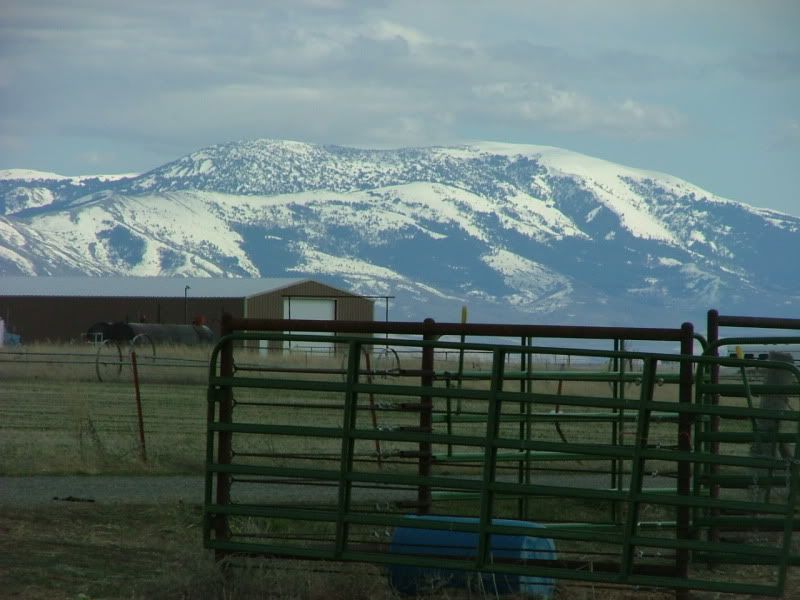 Tomorrow I get to plant peas. If the weather holds.