I've never seen any factory-produced eggs do this.
The picture doesn't do it justice. Those egg yolks weren't flattening out or breaking easily, and they weren't a pale, insipid yellow. These farm eggs, especially the spring ones, are bright orange and sturdy. I love it.
And with spring here, the girls (mostly Ainsley) can't be kept off of the horses.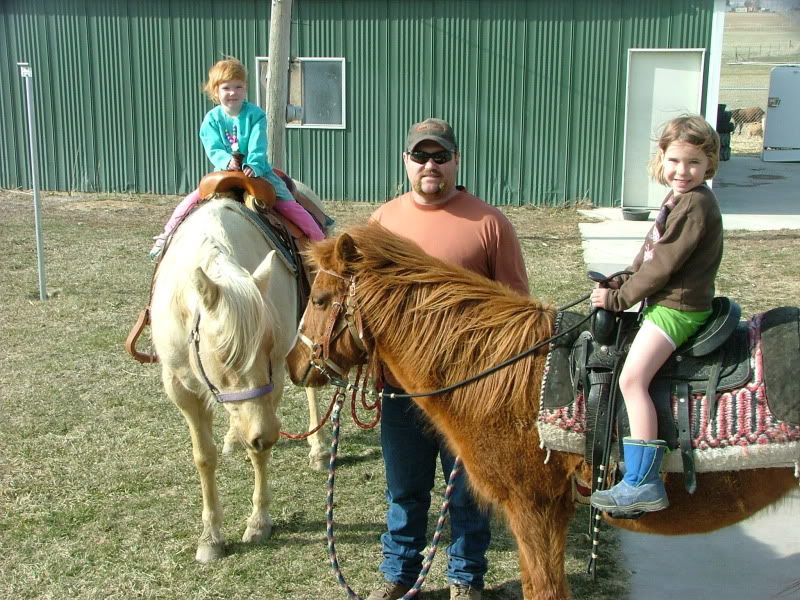 Ainsley mostly rides Daisy, while Hannah rides Princess the pony. Halfway through one of the rides, Hannah talked Ains into trading mounts and after riding for a few seconds, Ains exclaimed "You is on a big horse, Hannah!" It had apparently never occurred to her while
she
was riding Daisy that Daisy was a big horse.