At least it does here, and I've come to expect it. Usually, though, the snow comes and is gone within one day - maybe two. We got snow last Friday night.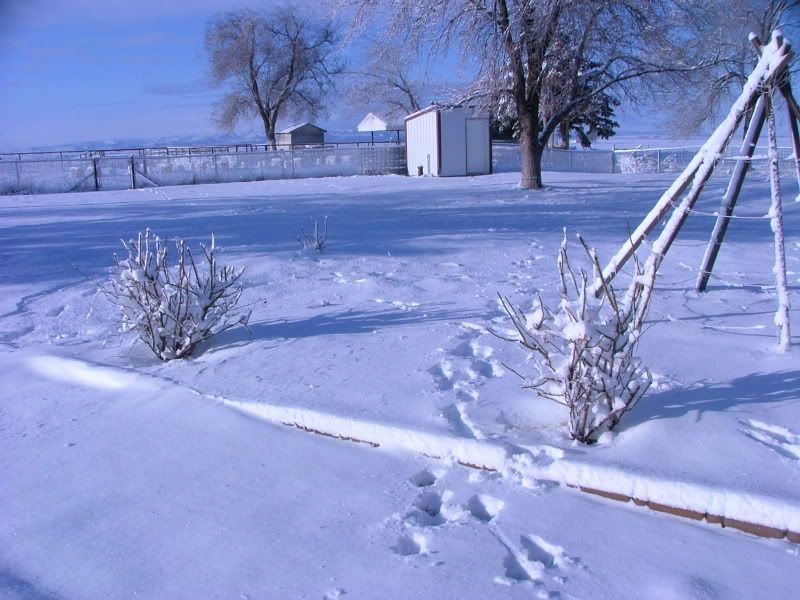 We ended up having our Easter egg hunt inside on Sunday because it was still hanging around. Here it is Tuesday and it's *still* here. We even had hail yesterday, but that's just piled on top of the snow. It looks like it's here to stay until at least this weekend.
Butterfly is loving it. He doesn't look happy in this picture, but he's in his element. He won't come in the house at all anymore. He sleeps in the middle of the yard in the deepest snow he can find. He's constantly bugging Cygnus to play with him. It's adorable.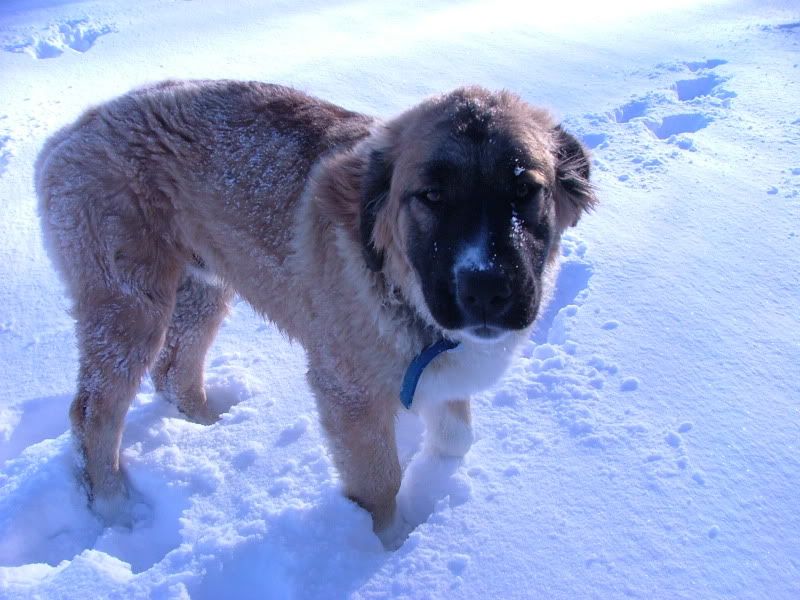 So now we just wait for the sun to come back.