And a trip to town for lumber. That's what we did yesterday.
This looks like a lot of compost doesn't it?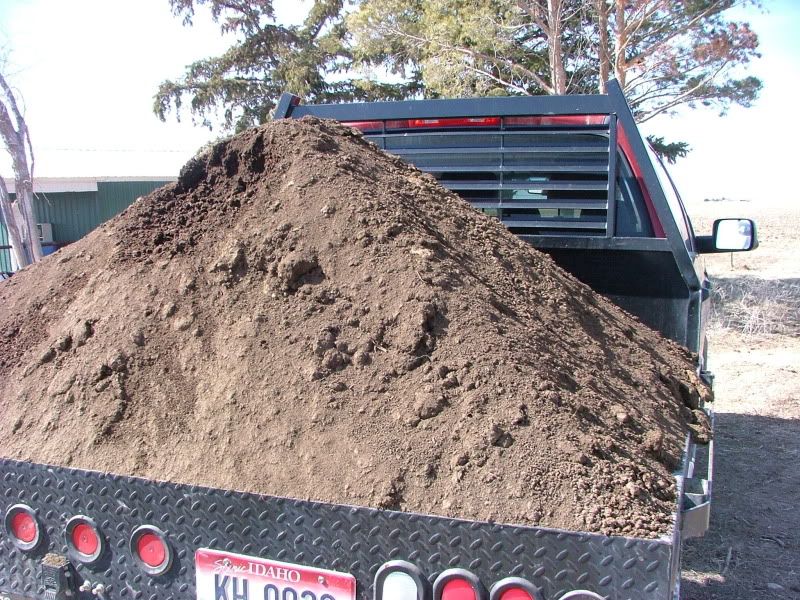 When it's distributed, it really doesn't look like a lot. My husband disagrees, but he's the one who did the spreading while I moved the truck for him. This was my view.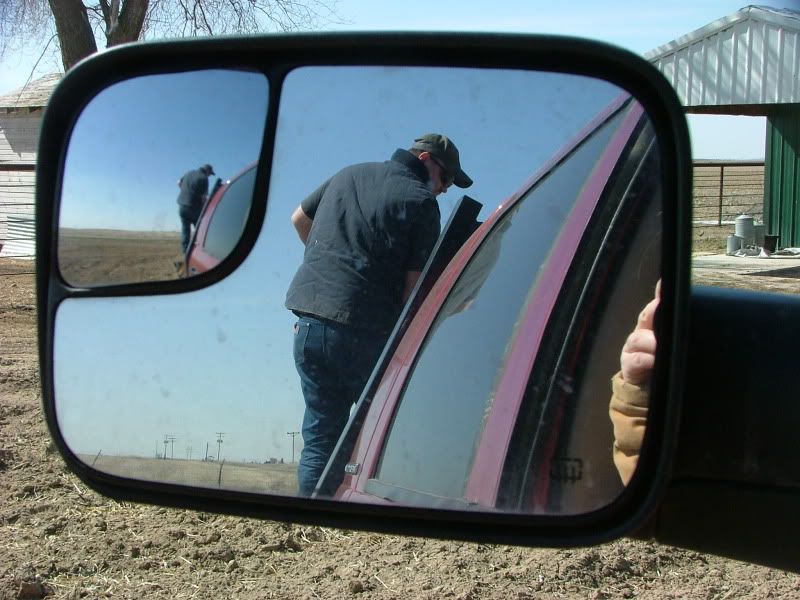 And this.
I like my view.
The kids did a lot of this.
And playing with the horn, and the radio, and the lights, and the dogs.
Who ended up doing a lot of this.
It was a long day.
And before you think I'm a sucker about this dog, let me tell you this - my sister, who is most definitely *not* a dog person may or may not be - after one three hour visit at my house - be petitioning her husband to get this dog to go live with her. He's that awesome.