We're working on a project for the garden. We are going to turn this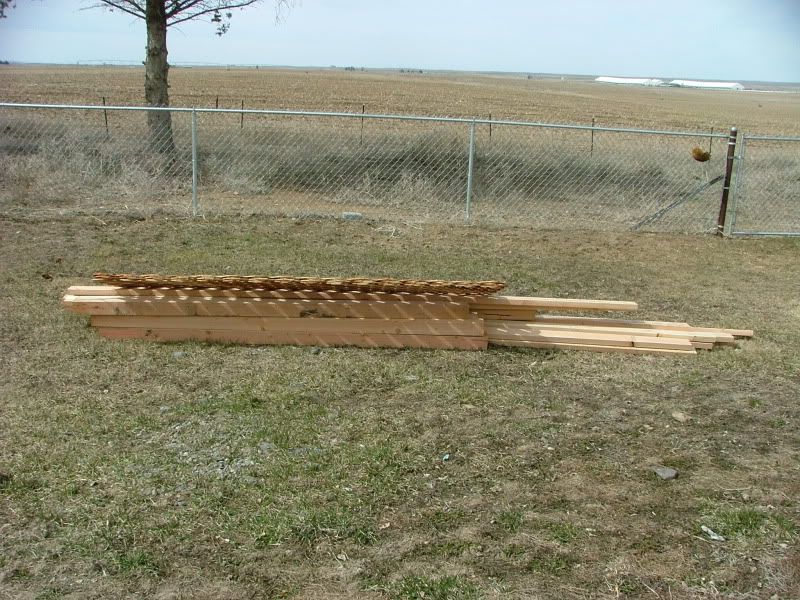 into an arbor with a bench in it.
It is going to have lattice on the sides, back and top to support climbing plants. I don't really like the look of lattice in a lot of situations, but for what we're doing, and the amount of time we have to get it done, it is the best option.
I was planning on a simple brown arbor, but my husband told me that it would need to be painted to protect it. Instead of a simple sealant - what do you call that? - that would weatherproof it and let the wood shine through, he wanted to let the girls pick colors for it and help paint it. I closed my eyes, took a deep breath and agreed. It wasn't the color I didn't want, it was the painting it at all that I didn't want.
So yesterday, the first really nice day since we got the wood, we started painting. This was good because Hannah has been wanting to paint since we picked it up. This was bad because I don't enjoy painting. Or to put a finer point on it, I dread the thought of painting. The mess, the time, the mess, running kids and dogs, the mess, kids with paintbrushes, the mess. And ... it wasn't so bad. We spread a tarp out, anchored it down (because you have to anchor
everything
down around here including small children), put some lattice on it, and cracked open the pink paint. Grayson was taking a nap, so it was just the three of us girls and a big dog who ended up with pink pads. (The little dog was too busy chewing on new bones I'd given them just to keep them from getting pink pads.)
Ains worked really hard - on the same section - for almost ten minutes before she started dancing and riding her bike and playing with Butterfly.
Hannah lasted for the entire bucket of paint - which wasn't near enough to cover all of the lattice. We'll need to get some more.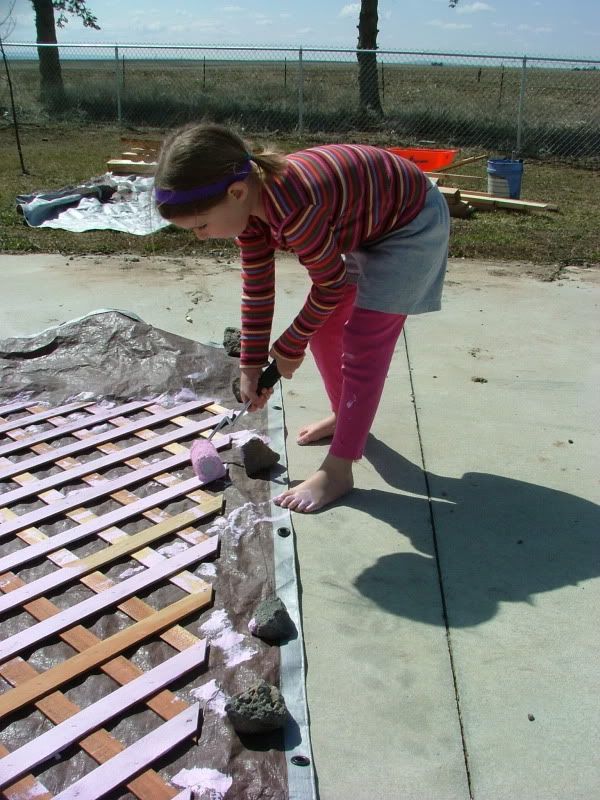 Today we start with the purple. I'm much more optimistic about it after our experience yesterday.