Look who I found running around and howling in my chicken coop this morning.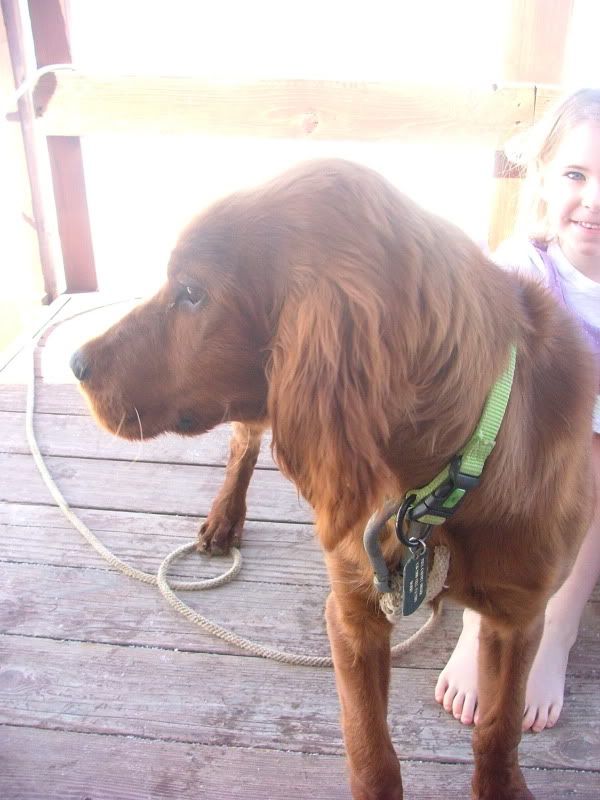 Poor thing had gotten himself in but couldn't figure out how to get out.
I was sure when I went in there, I'd find chicken bodies everywhere, but they were all alive and well. I called the owner listed on his tag and let the girls play with him until the owner got here to pick him up. He was a young Irish Setter - only four or five months old - and very friendly, but kind of skittish. When his owner got here, he yelled at him to come and then hit him. The girls were horrified (of course) and we got to have a talk about training dogs and cruelty. Fun stuff.