But it's something.
To be honest, that's one *season* of snowfall, not one evening.
Also, a lot of that is from the field beside us. 'Tis the benefit of living in windy country - the snow drifts something fierce.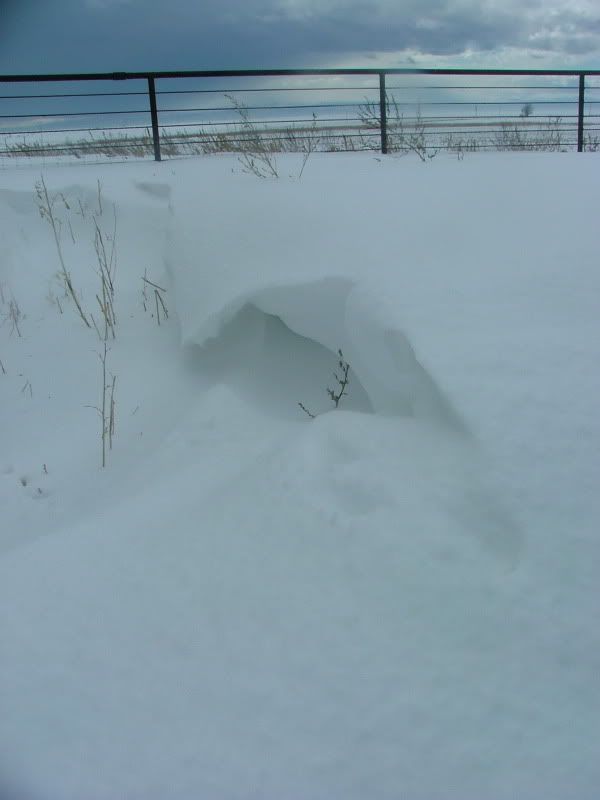 This drift in the chicken yard is almost four feet tall, while the field behind it is almost bare. I think it looks kind of like a curling wave ...