It can be a horrible thing, gaining that experience.
The cute picture of the cat is for those who come to me by the 'Blogger Follower' route - didn't want you to see the following pictures in your reader this morning.
WARNING - possibly disturbing pictures to follow.
Tamari, my favorite goat, lost her babies this morning. When we got out there, she'd just given birth and there they were, all lined up in a row, still warm from her body but with no warmth of their own. Stillborn, never even breathed. They're nearly full-size, but still two weeks away from being developed enough to survive.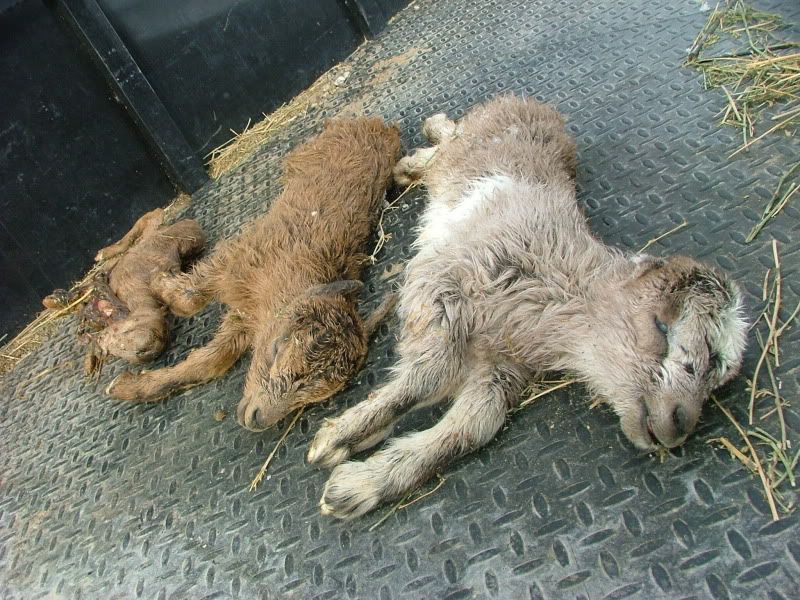 Well, the biggest two were two weeks away. The smallest one died awhile ago. About 3 weeks ago, Tamari went from a healthy looking doe to ... not so much. There are no vets around here who know *anything* about goats, but I asked anyway. No, they didn't know what could be going wrong. A slightly elevated temperature, her stomach didn't look right, she was hanging away from the other goats, and her hair got dry and brittle. I did what I could with grain and oil and babied her. Yesterday she was hanging by herself even more, but was still two weeks away from her due date.
This morning, there they were. It appears that one of the babies died three weeks ago (my husband things it was a week longer than that) and her body held onto it, trying to get the other two to term. It couldn't do it, so it voided all of them. The littlest one was so small - and it had long ears.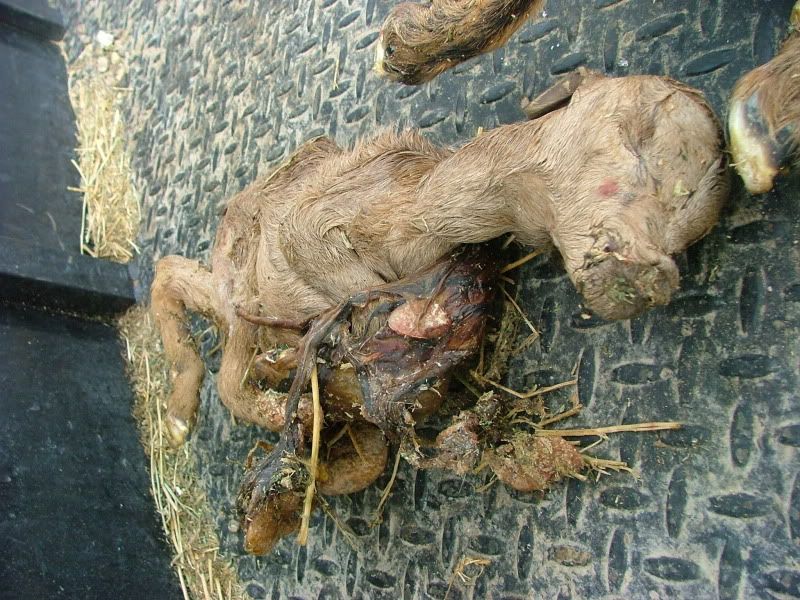 One of the big ones also had long ears. My buck (who is Tiffany's grandson - so maybe 1/8 or 1/16 Nubian) is obviously carrying that gene.
So I gave her a bucket of warm water and molasses and milked her out. My husband says that it will help her contract her uterus faster, which makes sense. My husband also says that I couldn't have saved them even if I'd been there. He says that it takes a long time to learn that sometimes there's just nothing you can do. He says that even after having learned that, it still sucks when it happens.
He has experience, I'm gaining it. I'll be glad to have it, I hate getting it.