On Solstice, we made treats for our local birds and put them out.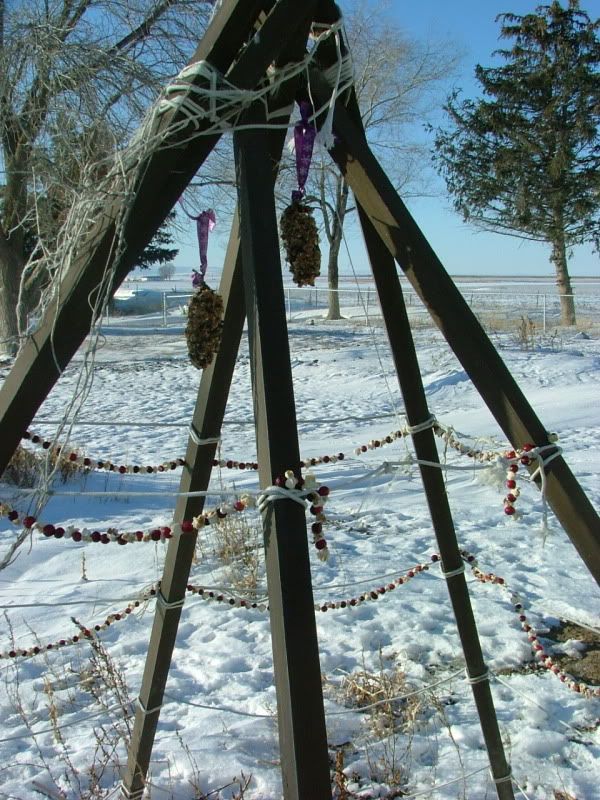 I've been saving these sunflower seed heads for months just for this purpose.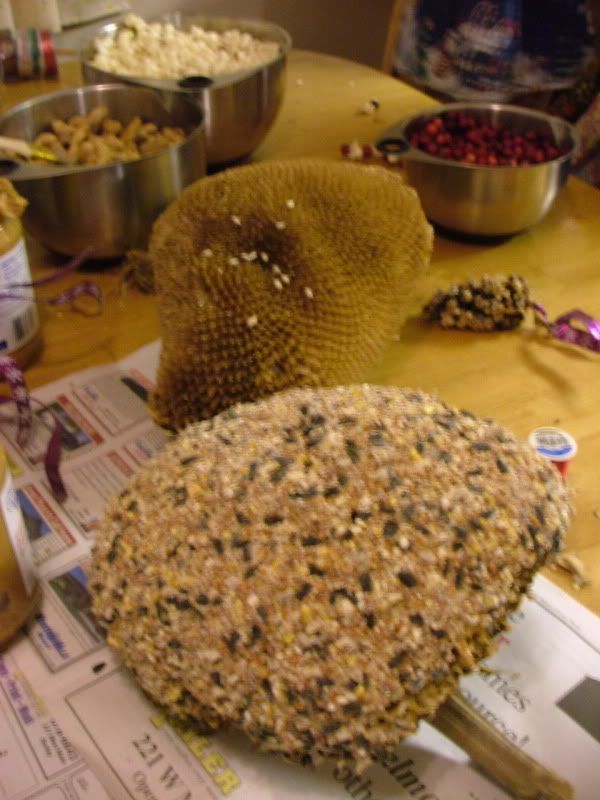 I like the way they look, but am not sure if the birds will brave the cats to explore them.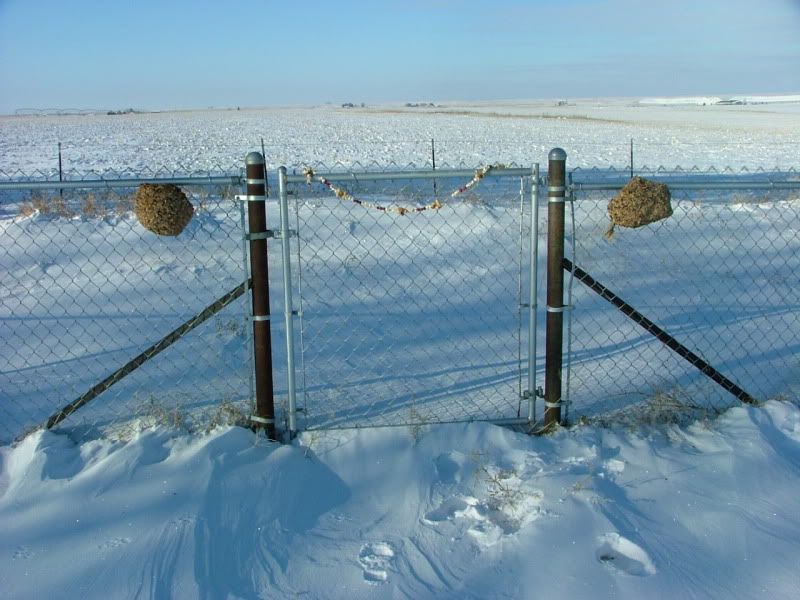 It's been blowing 50 - 60 mph here for the last three days, and it's been a steady wind. This morning dawned clear and still and the animals, both wild and domestic, are celebrating. It might be cold, but it's cold without wind. Oh, that makes a difference.
The snow is hard. The girls can walk on it without it breaking, and it even holds my weight most of the time.
Happy Holidays, readers. I hope you have a wonderful time with family.