Today we finished collecting flower seeds from our butterfly garden.
The last ones to come in were the marigold seeds which are fun all the way around - the seed heads snap off easily (and there are *so* many), the seeds pop out easy (and, good heaves, there are *so* many), and you're left with a pile of empty seed pods left for crafting. Very fun.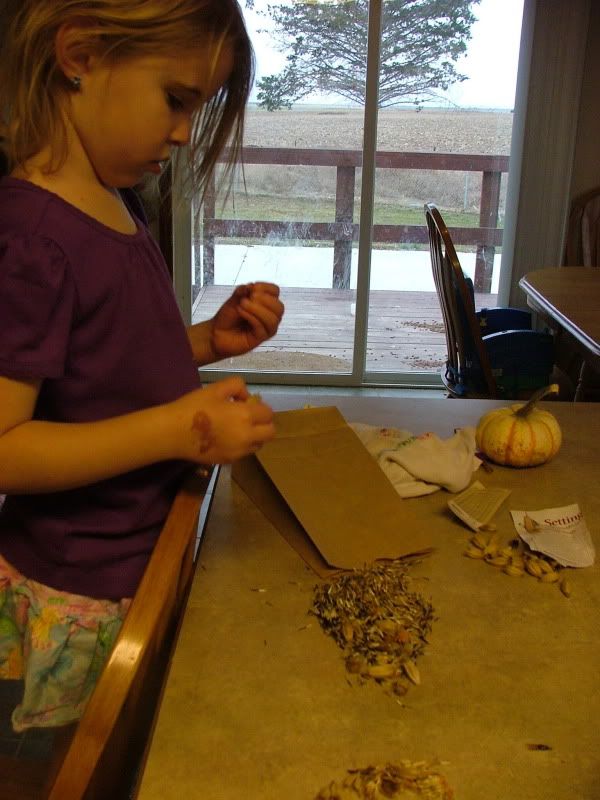 We also collected some wildflower seeds and the last of the calendula.
We harvested our sunflower seeds right before our freak snow storm. We collected about one-quarter of the seed heads and left the rest for the birds. Since the garden's right outside our window, we've gotten to watch some really funny seed eating antics, none of which I seem to be able to capture on film.