No more of this.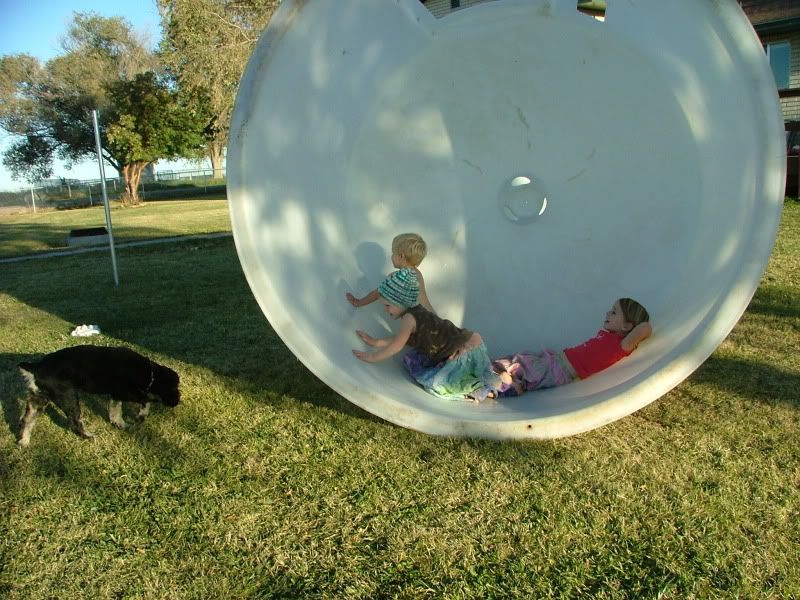 This calf hutch that they got to play in for a few days is out in the goat pen for winter shelter and I have to admit that I'm really glad. That's not something they can play in without me being right there watching because of the danger of a leg getting caught in the door. Not real likely to happen with Hannah, but the two youngest don't have the ability yet to grasp the danger.
They're fun to watch in it, though. Like hamsters in a wheel. Their favorite thing is to have one person run fast and make them slide, so it was especially fun for them when they could talk me into turning it for them.
It doesn't appear that we'll get any more warm (in the range of 50-60 degrees) days until late spring from here on out.
Bring on the snow!