I was organizing pictures tonight and came across these pictures that Hannah took a few months ago.
We'd been out working with the horses and I asked her to put my camera around her neck and hold onto it. When I unloaded the card that night, these were on it.
That's me off in the distance in the arena - putting some time on Daisy before we rode together.
This is after I started ponying her on Princess. You can see Ains' boot in front of my leg where she was riding.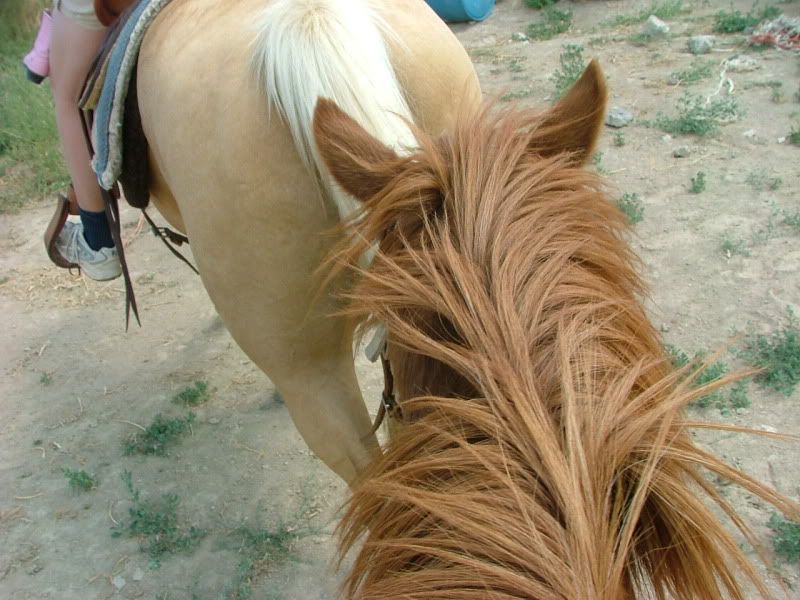 A close-up. "So I could remember her scratching place when we came in the house."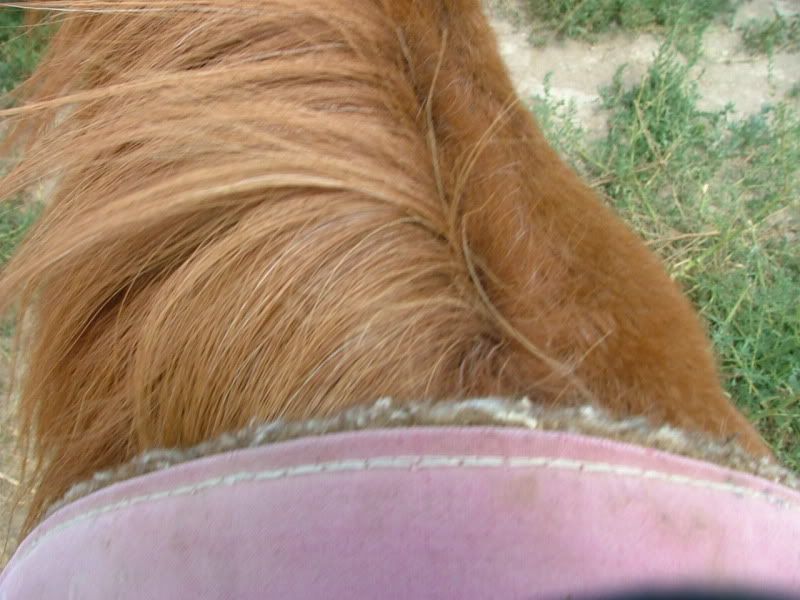 Cygnus trotting beside us.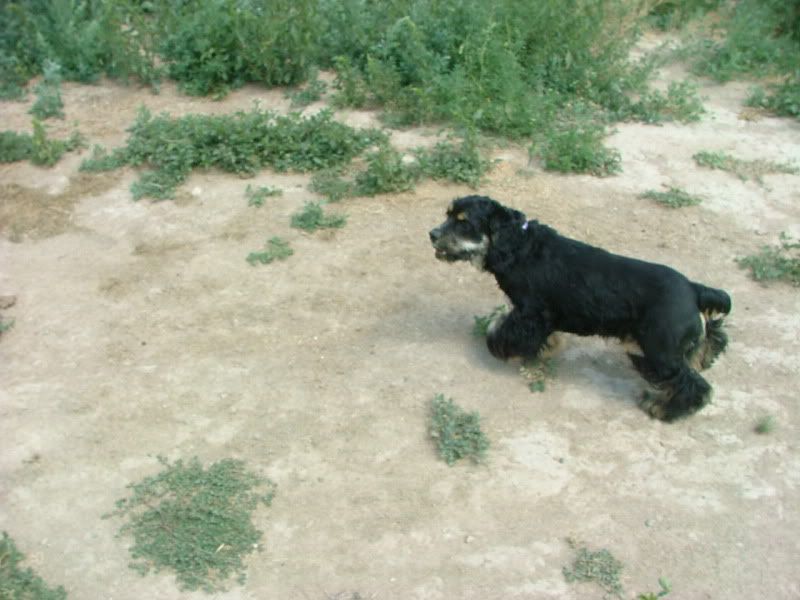 Oh, dear. That's too be expected, I suppose.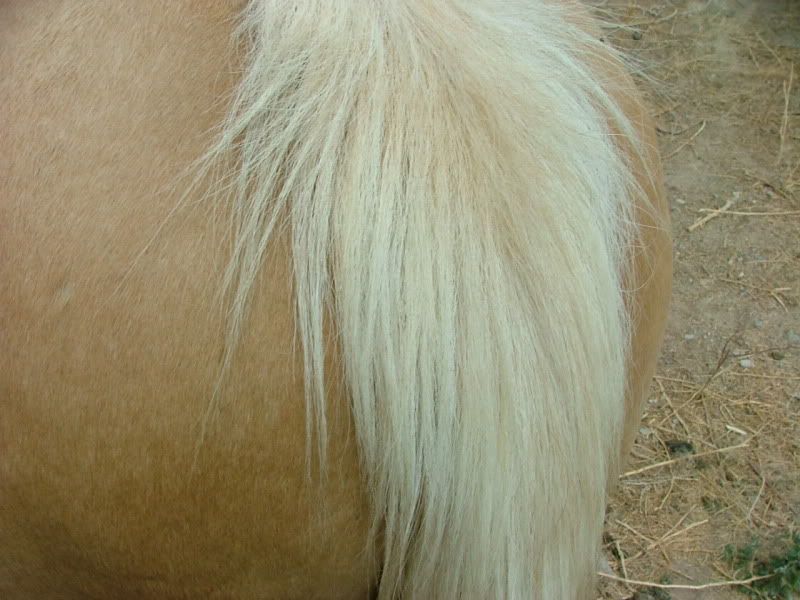 This one, however ... this one took more effort and planning.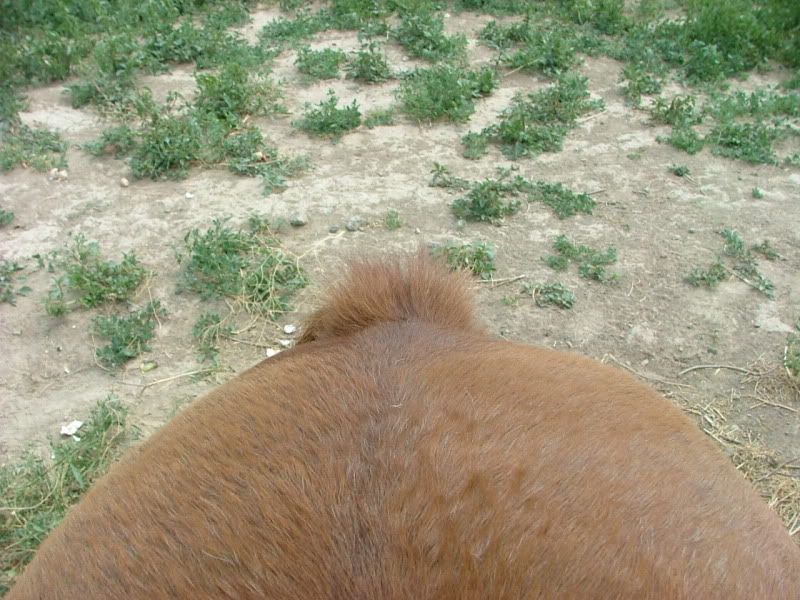 This was taken as I was tying the pony to the trailer. I look just about as tired as I felt.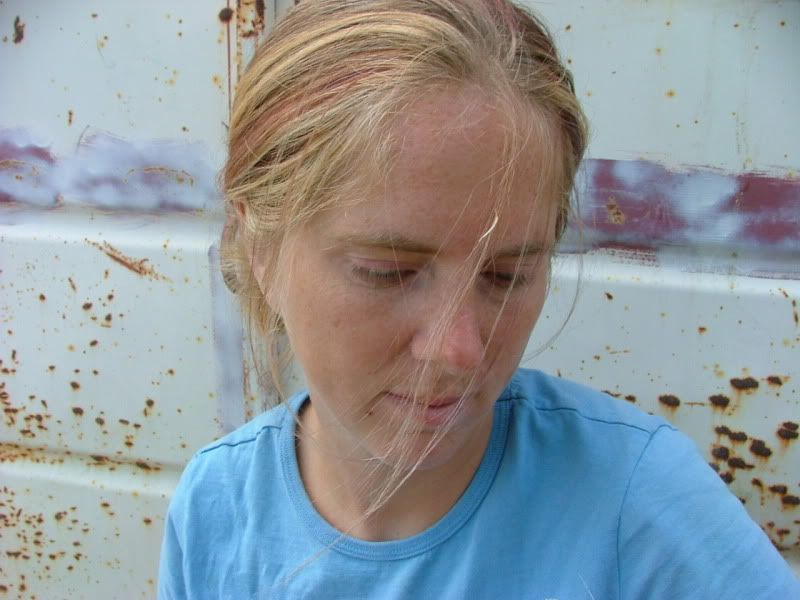 It's interesting, and sometimes surprising, to see what kids think is important enough to take pictures of. This time? Not so surprising. Mother, pony, puppy, and butts.