It's the beginning of October, so I've been trying to get everything settled for the winter.
Yesterday we were going to get hutches for the goat pasture for the winter when they would need the shelter from the snow. But the snow wouldn't be here for at least two more months, so we put it off to do today. This happened last night.
Yeah. That.
The girls love it - in small doses.
I caught this expression on Hannah's face.
That's pretty much how I feel about this weather.
A nearby dairy (the same one we got our stock tank swimming pool from and would be getting the hutches from) had a breeding mishap and was expecting a lot of half Holstein-half Brahma calves to be born starting next week. My husband wanted to buy some, so we were going to set up a calf-raising area today also. More than enough time to get ready before the calves got here.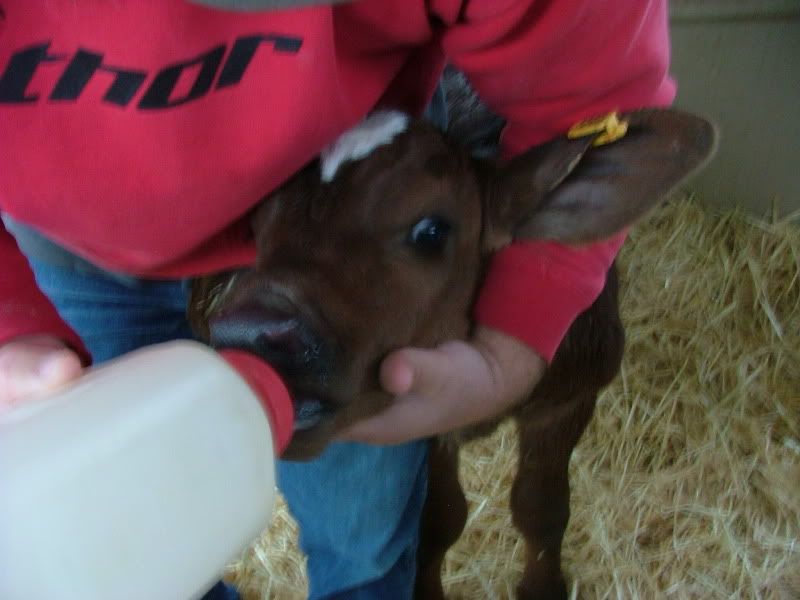 But the low-pressure storm front affected the momma cows and there were three babies born last night, so today we had to go pick them up if we wanted them.
So today we are the owners of two male and one female half Holstein-half Brahma calves. Cute, long-eared little buggers.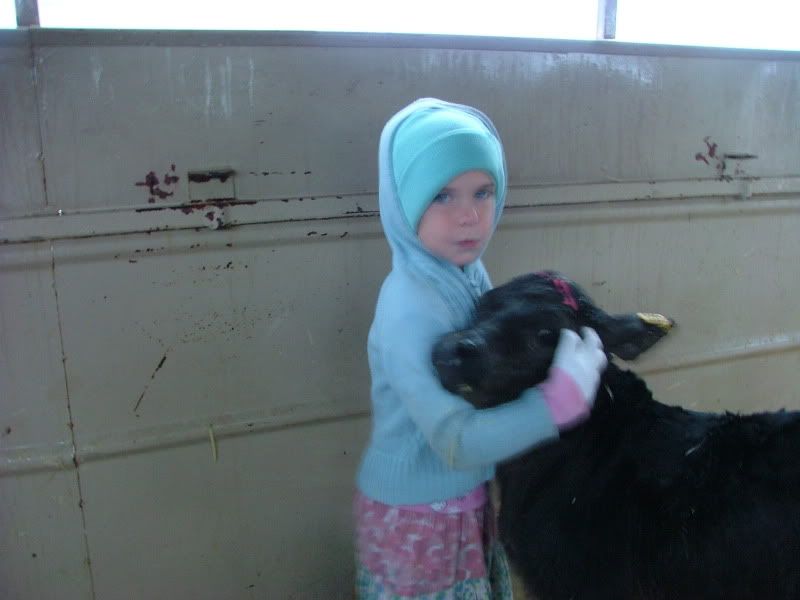 They're living in our horse trailer bedded down with straw until this freak storm passes by.
The storm also affected my sunflowers and flax seeds that I had drying outside. Since there was no rain in the forecast, I left them out. Bad move. *sigh*
Hopefully we'll be back to fall soon.