That's the name of our local pumpkin patch. They don't have to be inventive - the owners are 70 years old.
This is where we get our squash every year - my husband loves squash - because they have so many different kinds.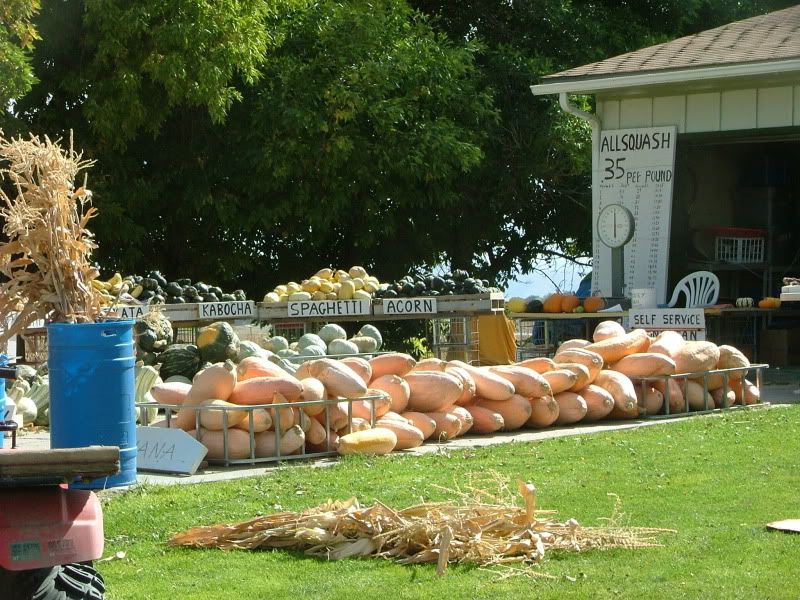 Last year he tried the Sweetmeat and loved it, so we're getting more of those this year in addition to his favorite spaghetti squash.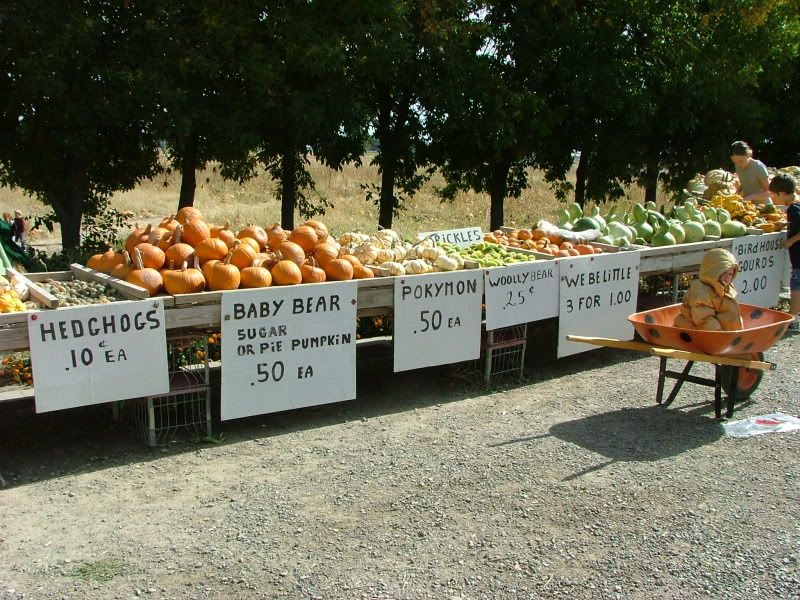 I always grab pie pumpkins also, and the girls get decorative squashes and pumpkins.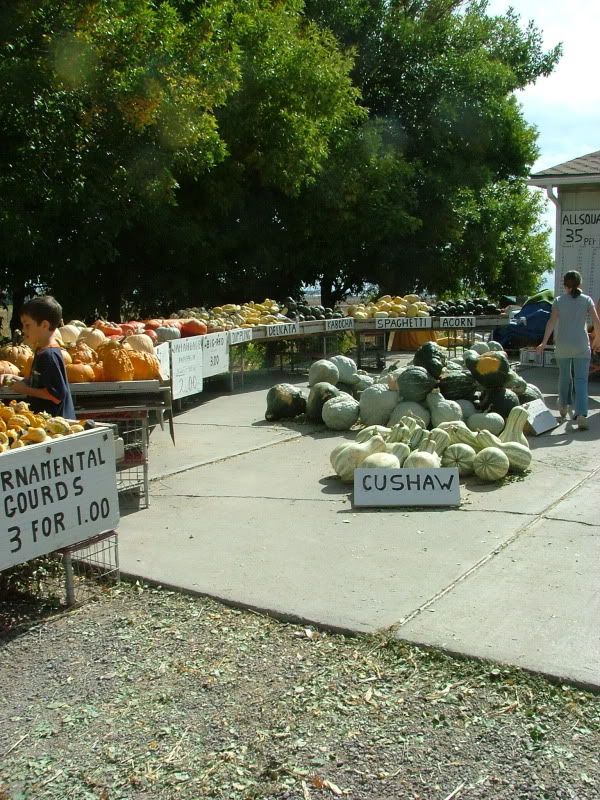 And, yes, we always need the wheelbarrows.