The snow is gone and the weather's nice for playing...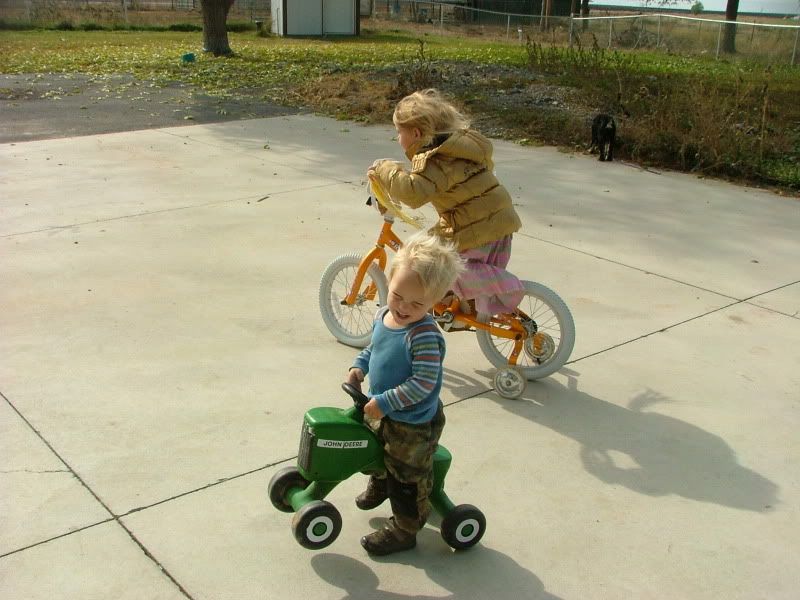 when the wind's not 40 miles per hour.
Wind around here means tree branches for my goats. Since they're on a nice grass and clover pasture, they love it when they get browse dragged to them.
Our fully fenced front yard means that I don't always have to drag branches to them. I shut all of the gates and let them clean up our leaves while the kids ride bikes in the driveway.
It's easier than raking.