We have sunflowers everywhere this year, it seems.
Around our driveway we have volunteers that I believe came from a bucket of Black Oil Sunflower Seeds I had that spilled. They're maturing quickly.
There are also the poly-headed in our butterfly garden that are producing plants with thick, leafy stalks and *so* many flowers. (Naturally.) What's strange (to me) about the polyheaded is their color. You'll have beautiful flowers with yellow and red petals and right next to them are these flowers ...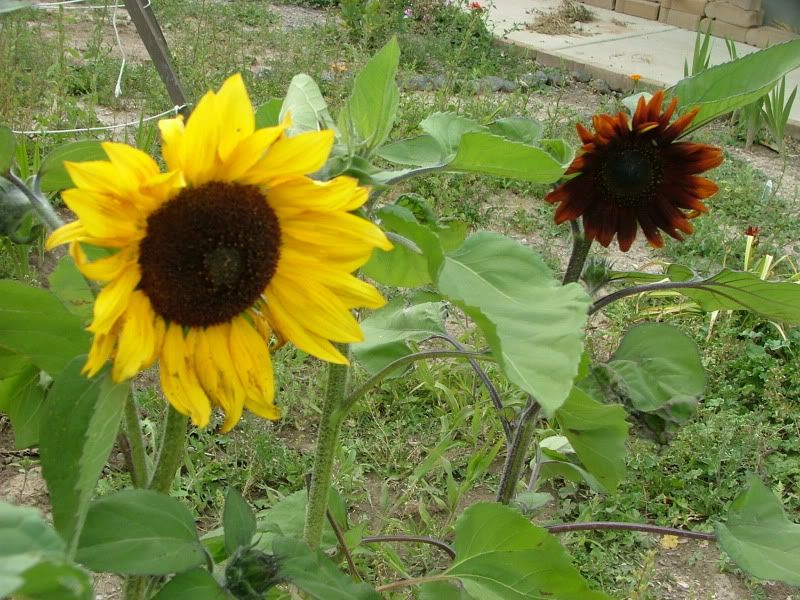 They're from the same variety, but the color differences in them are striking.
Then there are the sunflowers out near the food garden. I meant to make a sunflower 'house' for the kids to play in, but it didn't quite work out. For one thing, I haven't kept their floor weeded. For another thing, I didn't plant them thickly enough to give the kids a sense of being 'inside'. Oh, and my buck goat chewed a few extra doors in the walls.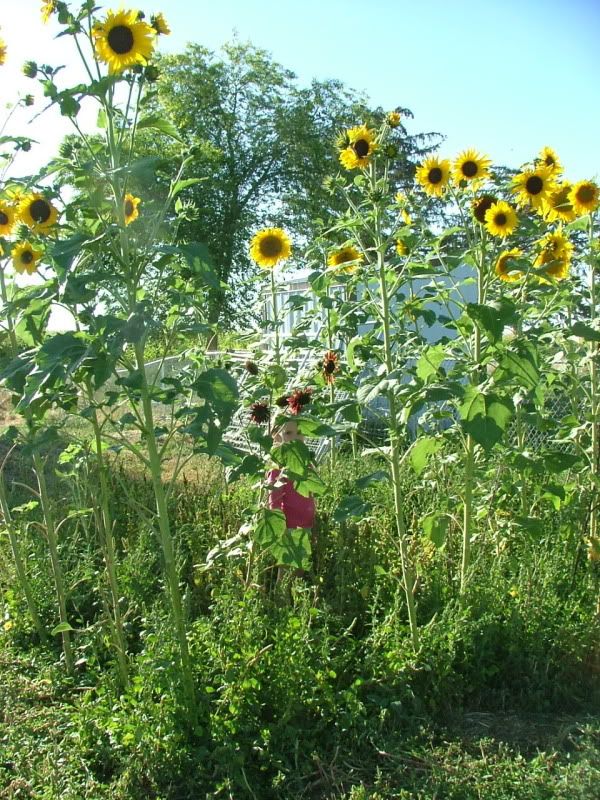 I planted quite a few different types of sunflowers as the walls of the house, but I think next year the majority of the walls will be my polyheaded as their stems are covered in leaves, which will make the walls much thicker. Out of the varieties I planted in the house, the two most noticeable are the Evening Sun ...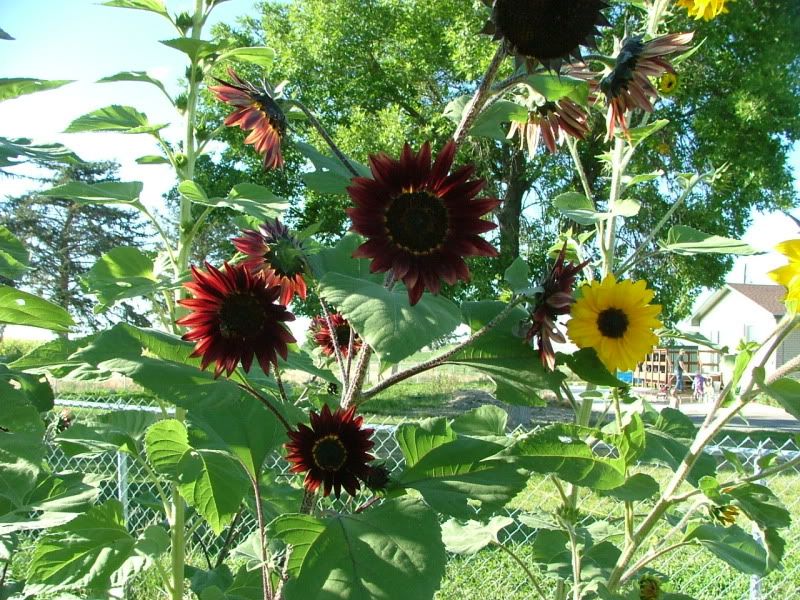 and the Russian Mammoths.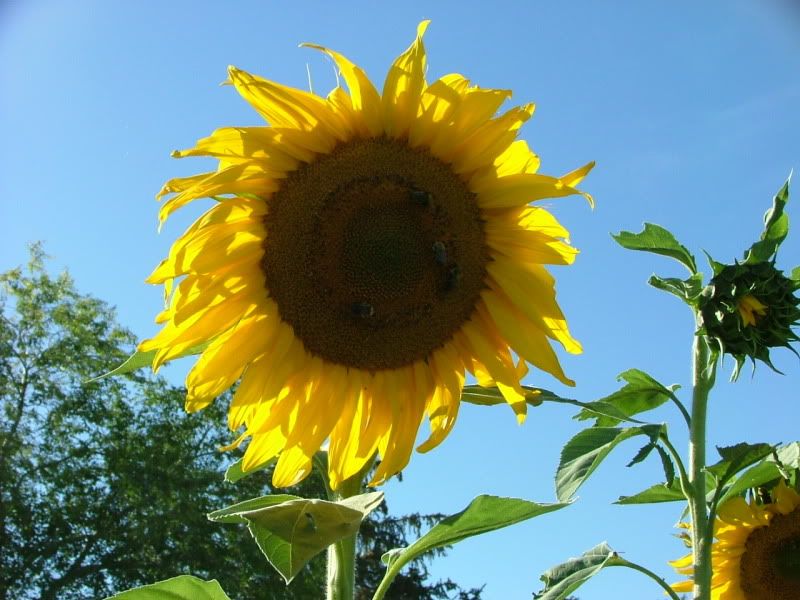 Look at the size of those suckers!
Size isn't everything, you know. They may have the biggest head, but it's so heavy that it can't keep it up, and they're not the tallest. That prize goes to a variety called I-forgot-because-the-package-blew-away-during-planting. They're over ten feet tall.
Moving away from head size and length, these flowers have been boons for our pollinators.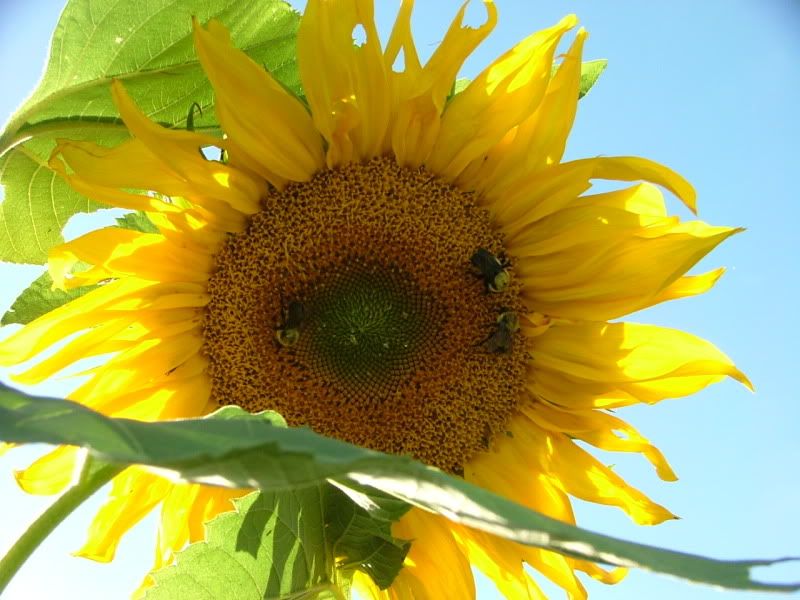 Those bees look small in this picture, but that's a Russian Mammoth they're on. They're an inch long if they're a centimeter. Big, fat bees that can barely move.
And then there was this...
and all of our planting was worth it. Amen.