Zinnias are blooming after a necessary late start.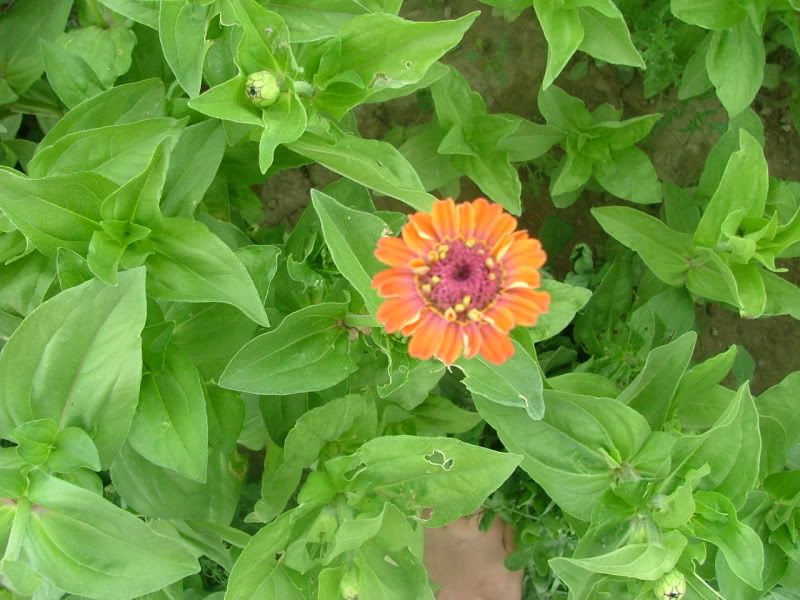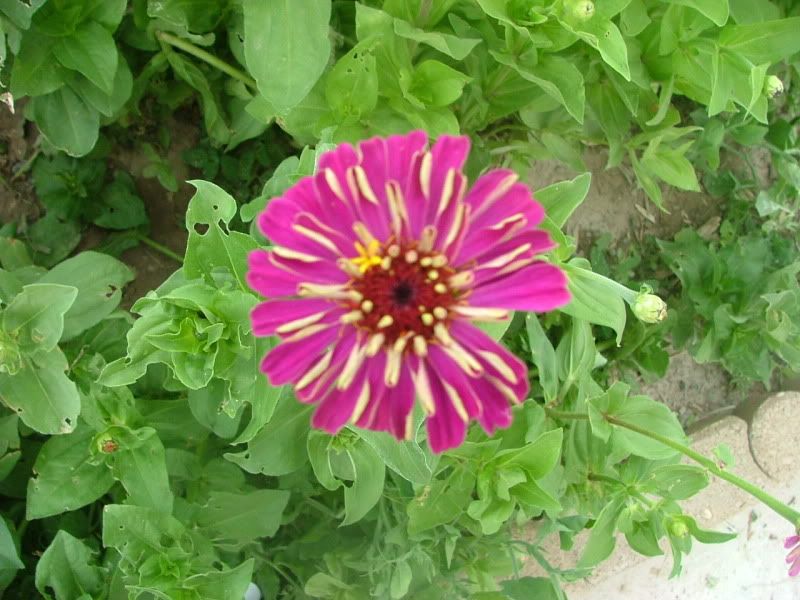 The earwigs and I are waging a bitter battle over my zinnias. After they felled two of my huge, healthy Russian Mammoth sunflowers, I declared war.
I scattered diatomaceous earth around the sunflowers, which solved that problem, but then I noticed the zinnias leaves getting holes in them. It took about three seconds to locate the hundred or so little earwigs burrowing into the baby zinnia blossoms.
Using DE around the zinnias wouldn't be really effective because they're planted so thickly and there are so many places for the bugs to hide. And it would make the leaves all white. So I decided on a different plan of attack. Now, every morning when I go outside, even before I milk, I go through the zinnias and collect all the little earwigs I can find. The first morning was easily over one hundred, the second morning no more than fifty, and now, six mornings into it, I rarely find over fifteen. And my chickens love me.
Does anybody know what these flowers are?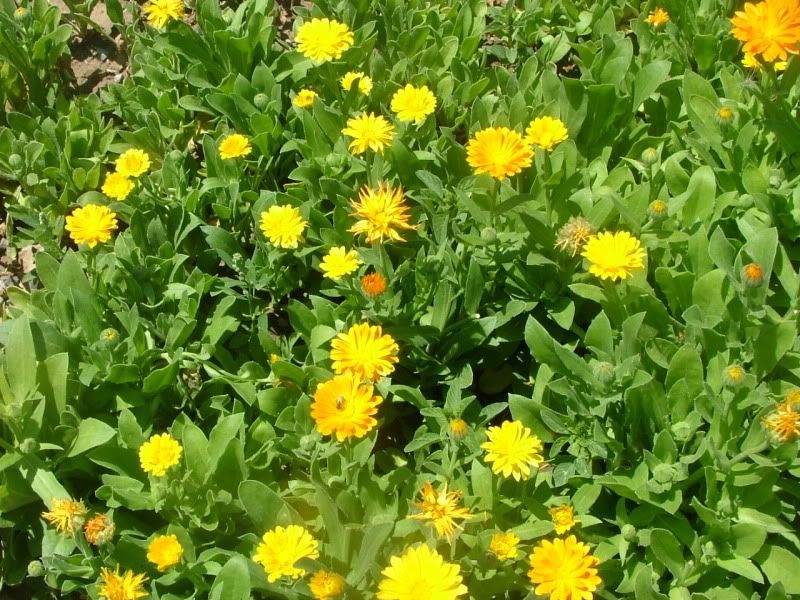 Thanks for checking out my
Today's Flowers
.