I know I've mentioned on here that we somehow ended up with many, many splashes of orange around our garden.
Today, we had brand new white flowers that made their appearance.
Remember the plants that shot up over a foot in one day? They've been sitting at that height for over a month. I barely do more than glance at them when I weed around them - I'd completely forgotten what I planted there. Today when we were weeding, Hannah pointed this out to me.
Beautiful.
A new white wildflower.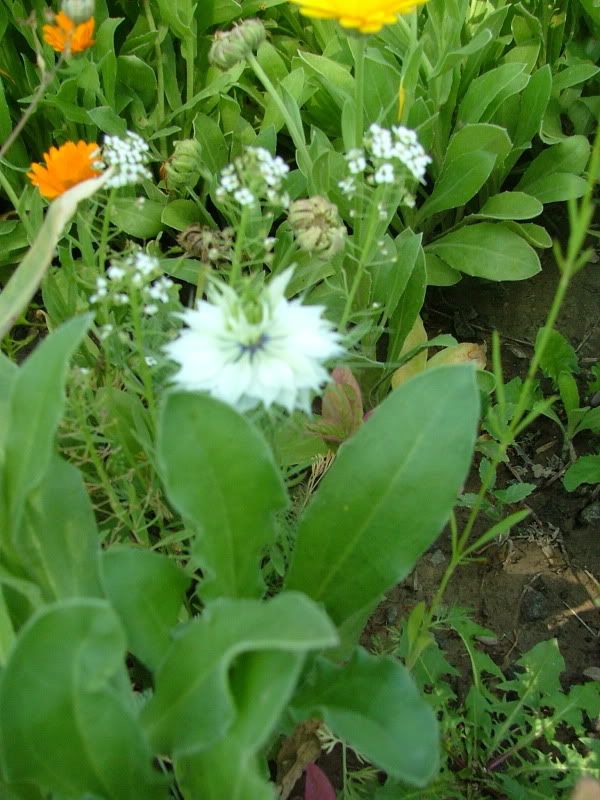 The sweet peas that I'd given up on made a surprise showing today. They smell amazing!
That gives me more hope for planting them next year - if I plant them earlier, I just might get lots of beautiful sweet pea blooms!