Have you ever seen this type of plant?
I don't know what it is. I'm calling it the 'faux-tomato'. These are the best pictures that I could get.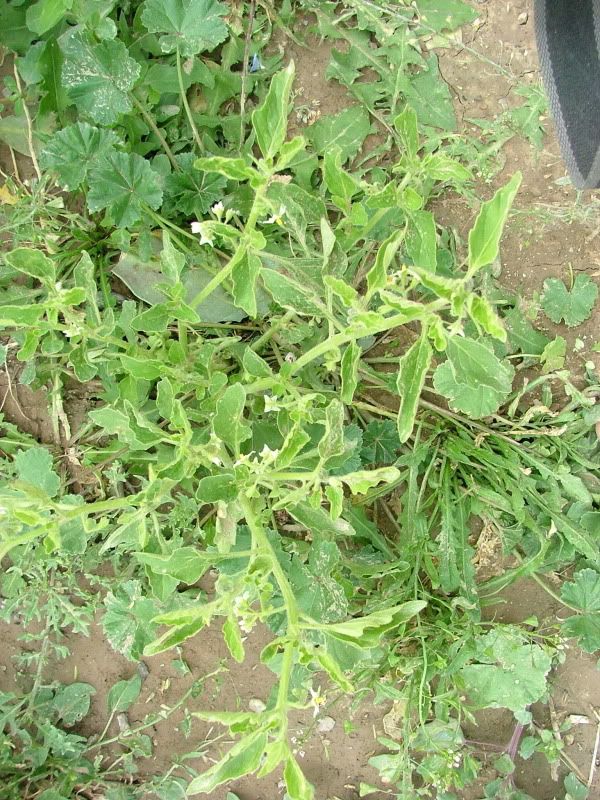 It smells like a tomato plant and it has a tiny seed pod that is just like a tiny green tomato.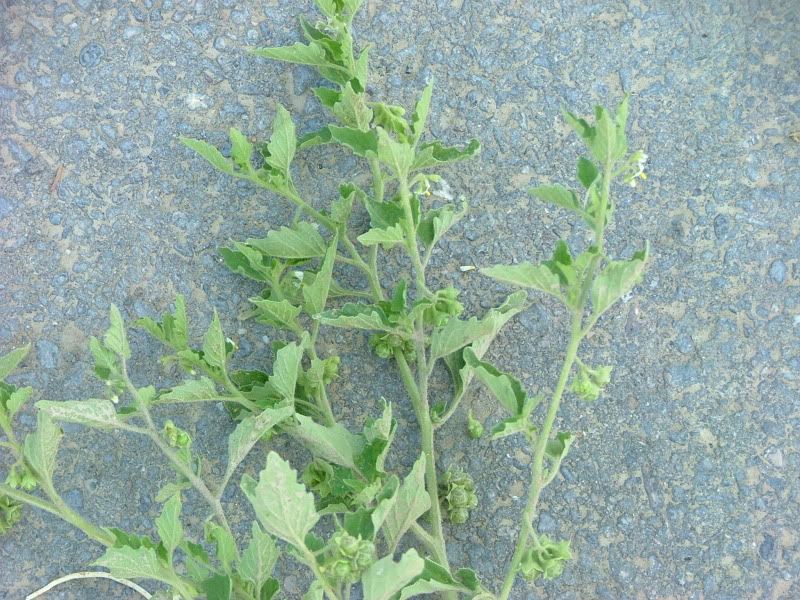 The plants don't get anywhere near as large or as bushy as tomato plants.
The reason I ask about this plant is that wherever it is, there be Colorado Potato Beetles or their larvae (in fact, in the first picture, you can see a blurry beetle). I have also noticed that if this plant is beside a tomato plant, I rarely find any of the bugs on the tomatoes.
I have also noticed that I didn't have any of these by my potato plants and my potato plants were slaughtered by these beetles.
So my questions are - What is it? Is it a trap plant (in which case I *want* it by my tomatoes and peppers) or is it simply drawing more beetles in?
Do you know?