Hannah came tearing into the house the other day from riding her bike. "A praying mantis, Mother! I saw a praying mantis!!!" This little guy was
fast
. I finally caught him by sticking a plastic container on top of him.
(This would be one of those times that I wish my up-close photography was better.)
We studied him for a few minutes.
We tried to measure him.
Some of us even let him walk on us.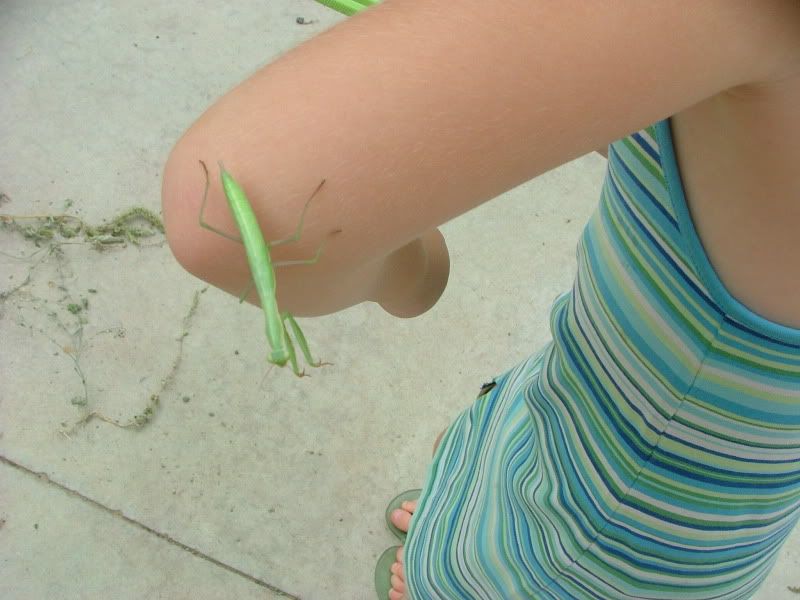 Then we stuck him in the zinnia patch to eat bugs for us.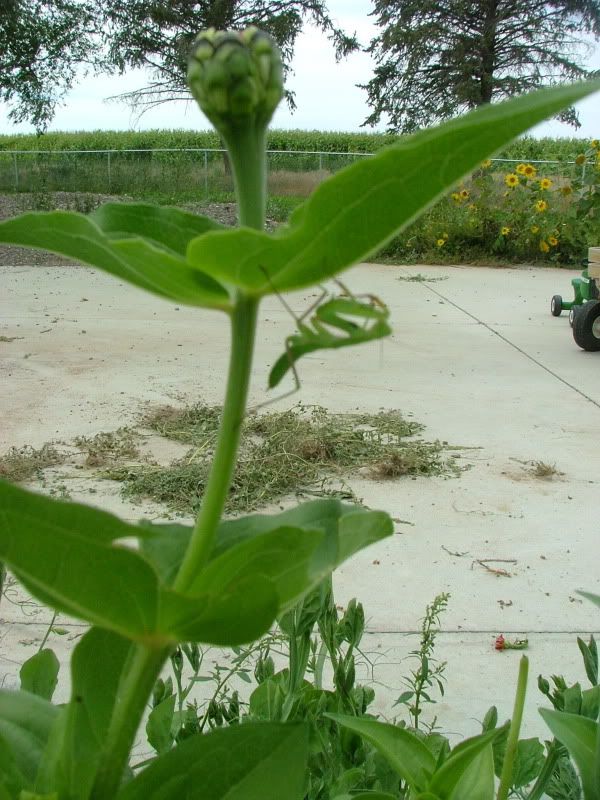 I was excited that she found him - I didn't know we had mantises around here. They're a boon for chemical-free gardens.