This week was the last county fair in our area, and this fair came with a parade.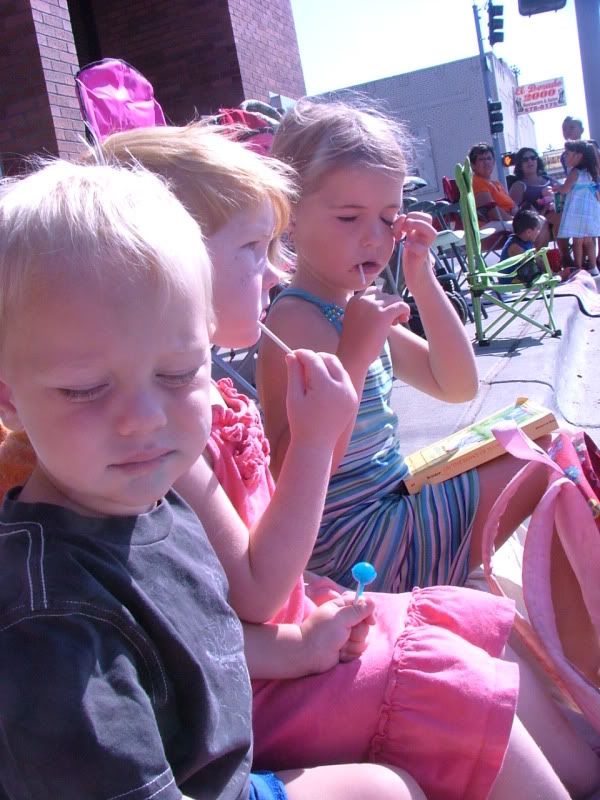 A parade that started forty-five minutes late on a hot day.
First through in any rural parade are the equine entrants.
Mini-equines.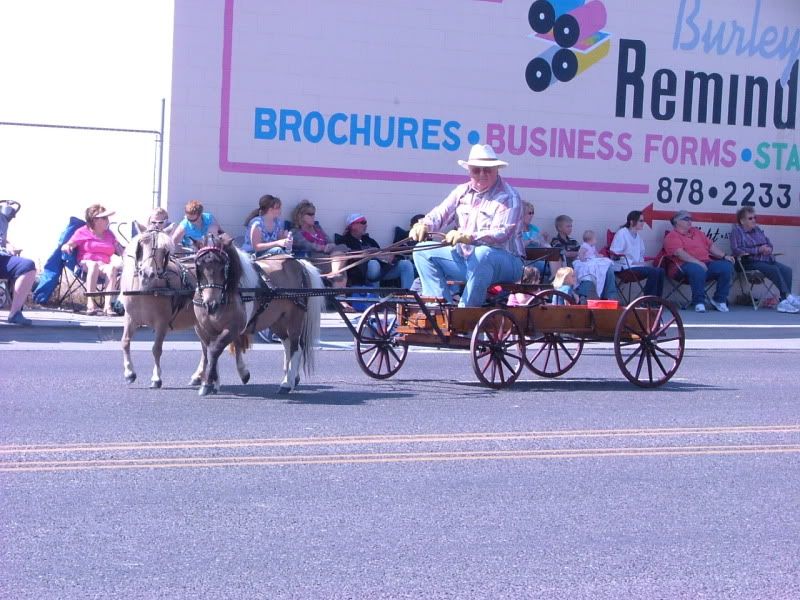 Long-eared equines.
Rodeo queens and princesses, draft horses pulling covered wagons, drill teams, mounted police, lots and lots of horses.
And then came these big street cleaners.
Necessary so that the cheerleaders don't have to dance over horse poop.
Right before the street cleaners come, some women come behind the horses and paint circles around the poop. Later in the parade, this man comes along and records the location of all of the circles.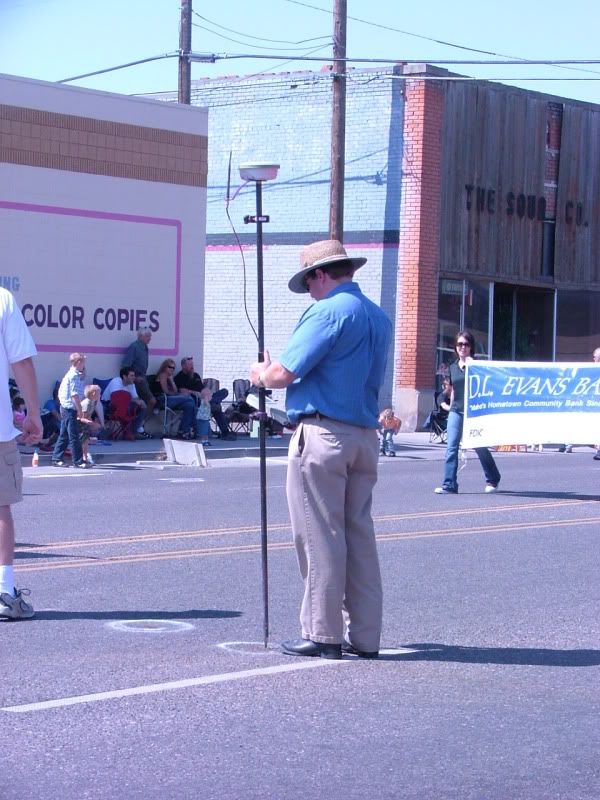 They've sold "Road Apple Roulette" tickets for the last few weeks. If your ticket matches where a 'road apple' fell, you win. They're not chintzy prizes either. ATVs, TVs, computers, saddles ... Not like the graduation party at my high school. I got a toaster. My friend got a keychain. A fluorescent yellow, plastic, springy keychain.
There was a big law enforcement presence, including this car for the D.A.R.E. program. It said "Donated by a convicted drug dealer." on the side of it.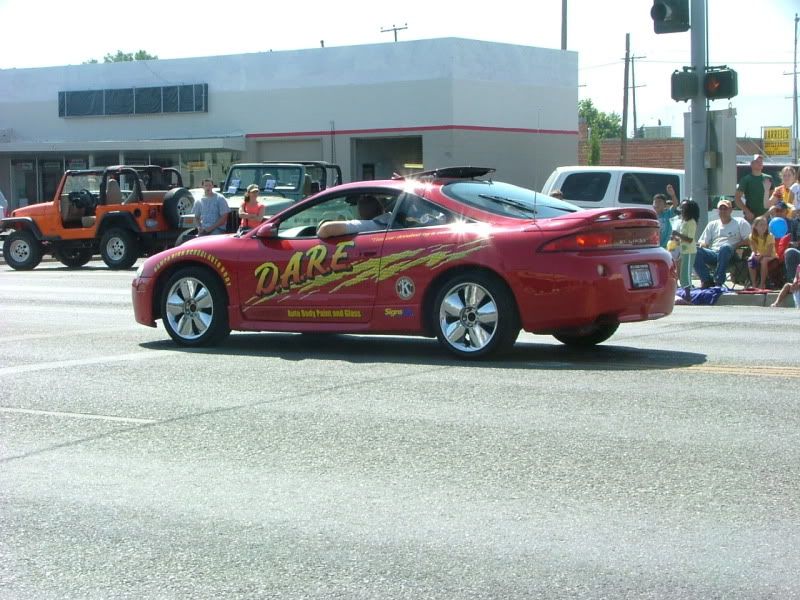 Then there were the hundred and one dance teams/cheerleaders/flag squads. This filled my daughters hearts with joy.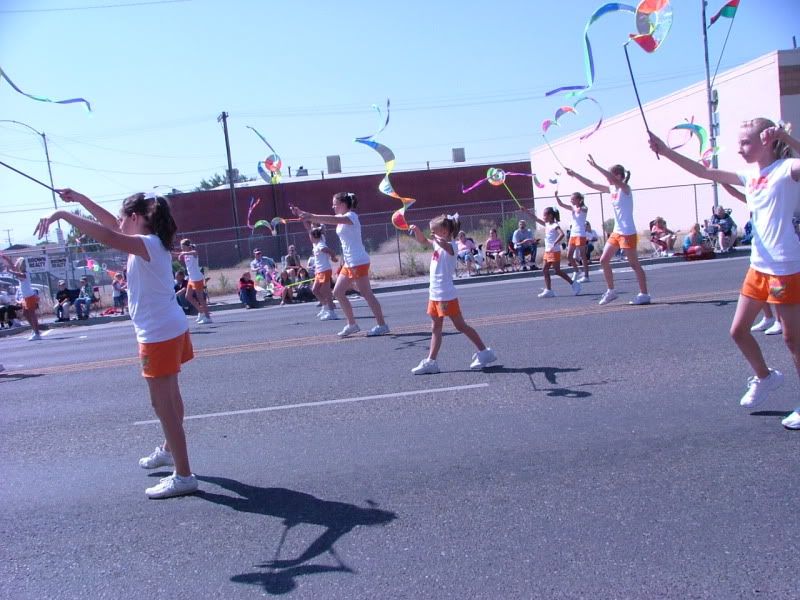 And then the obligatory beauty queens. They had to be dying in those dresses.
But they could not have been as hot as Mr. Potato Head here.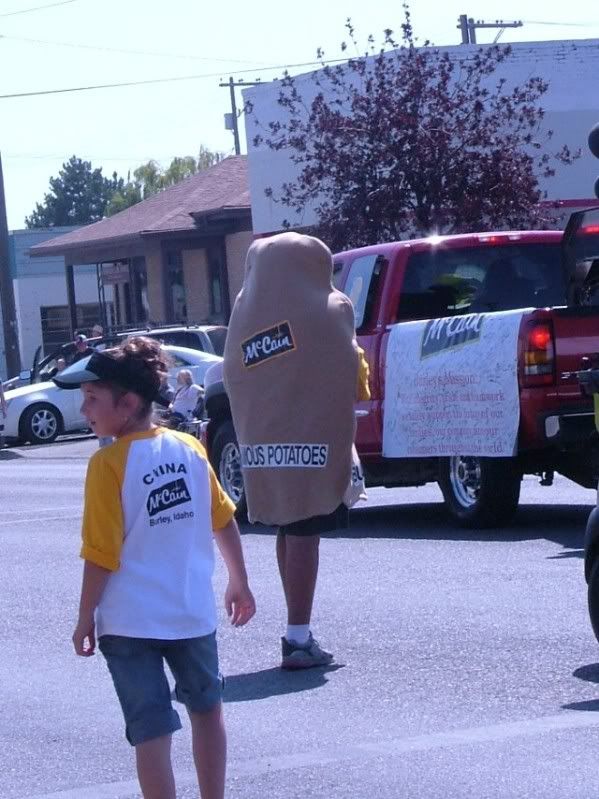 And no rural parade would be complete without tractors.
This entry was a first for me - kids skateboarding behind a boat. It looked like fun.
After the fair, we headed over to the arena for a gymkhana. The girls got to see kids as young as they are handling their animals with ease.
Some even loping which was exciting for Hannah.
Then they told all of the kids to take their horses out of the arena so that they could start the little kid's competitions - stick horse musical chairs and the like - and the little kids crowded into the arena.
One of the teenagers didn't take his horse out when asked because he was busy showing off for his girlfriend. His horse got spooked and tore, bucking and kicking, through that group of kids and parents. Miraculously no-one was seriously hurt.
The musical chairs game played on horses for the little-bit-older kids was a lot of fun to watch.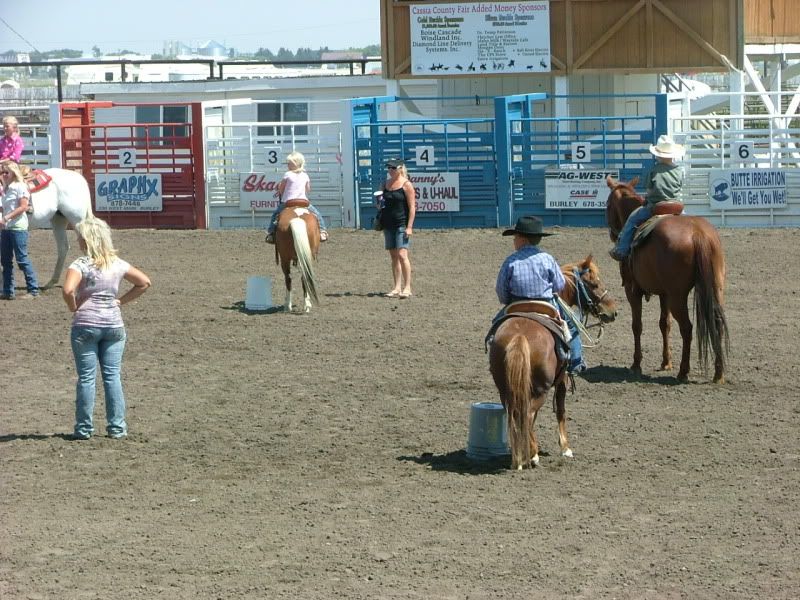 After that, my kids got bored - really, really bored - and we left to go take a turn at the bouncy house. Much more exciting.
But we got some good ideas for games to play with Hannah to help her gain confidence on her pony, so that was worth it.