This is the garden this morning.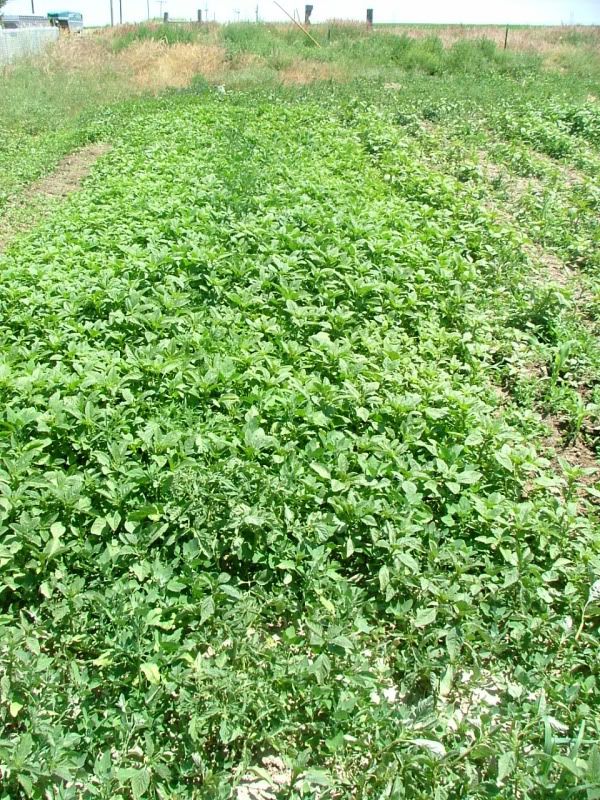 There are tomatoes in there somewhere.
This is the garden tonight.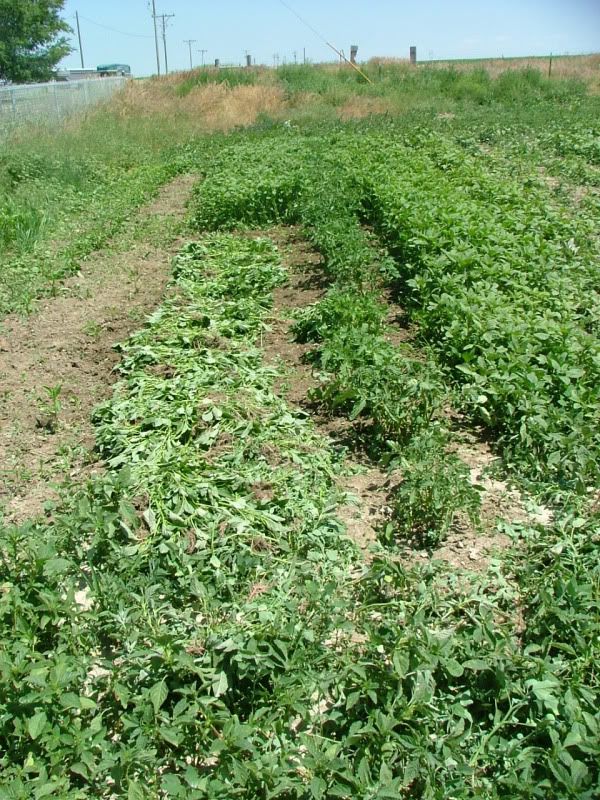 You can see the pepper plants off to the left. Tomatoes and peppers. That's about what we have.
There's also one pumpkin hill, some corn and beans, and some sunflowers - none of which I expect to mature in time. What with the move in the middle of the planting season, it's been one of those years. My mantra this spring and summer has been "You do what you can. And then you breathe and go play with your kids."