Not really one every week, but two new skirts in the last month - simple, fast ones to round out their wardrobes.
Two weeks ago I made these skirts from the
Lazy Days pattern
offered for free by
Oliver + S
.
Very simple, very fast pattern, and that's always good when you have girls waiting.
I really liked the idea behind the enclosed hem. Instead of using ribbon, I made bias tape from coordinating fabric.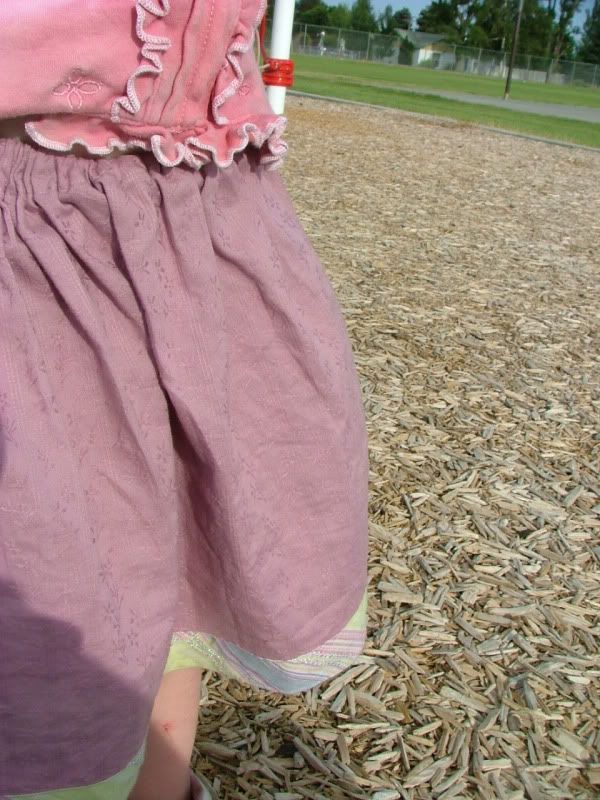 When I was a kid, my mom made a lot of our clothes -
all
of the girls 'Sunday clothes' - because it was cheaper. That's not the case anymore. I have several different reasons for making some clothes for my girls and frugality only comes into it if I come across a really, really,
really
good deal on fabric (with these skirts, each cost me $3 including the cost of the elastic). The main reason I enjoy making clothes for my girls is individuality. Their handmade clothes are truly one of a kind. Also, the girls get to have a hand in creating their clothes. I tell them which fabrics in my stash would work for a project and they decide which to use.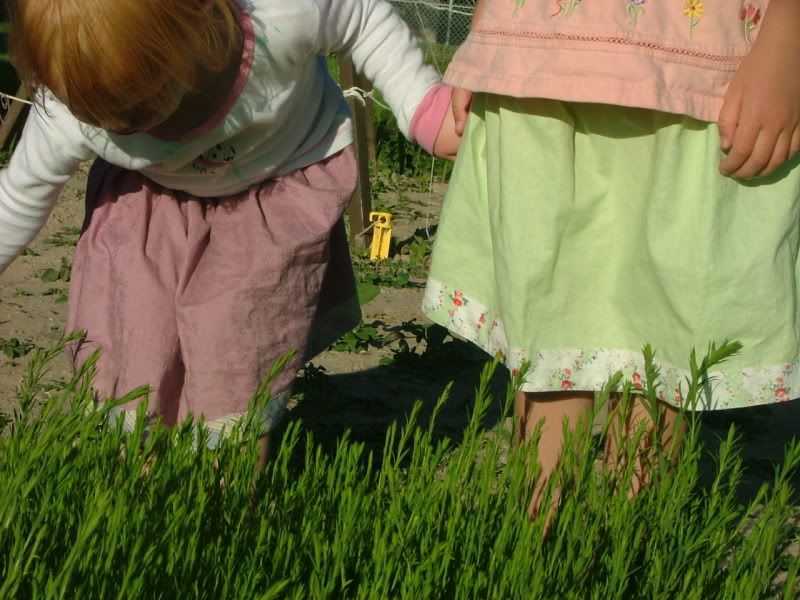 If you're looking for a really fast, simple skirt to make, this is a good one.