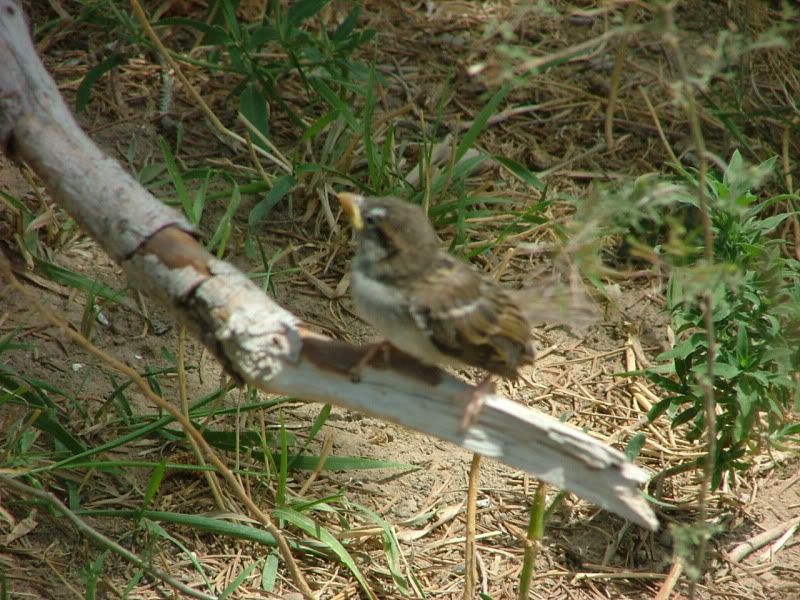 I couldn't believe it when I saw him hopping around in the same place we saw him at the beginning of the week. Birds mature so fast - he's already a teenager.
I can't believe that with five barn cats around, this little bird's managing to keep safe. He hopped up on a little branch to talk to Hannah, but hopped down and held really still in the grass when he noticed me, so he's not drawing attention to himself.
I have to admit, this made my day.