The flax (in the rear) and the zinnias and sweet peas (in the foreground) are shooting up.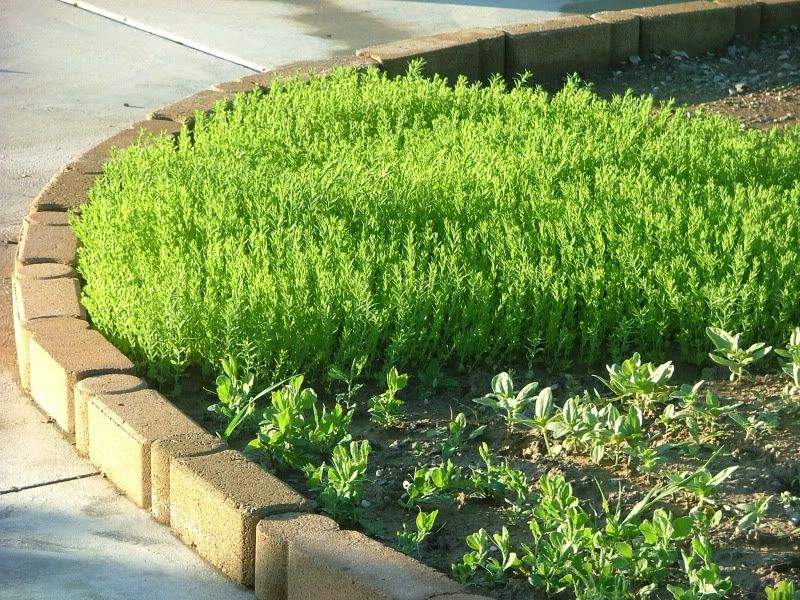 And speaking of shooting up, these flowers (I cannot for the life of me remember what I planted there) were not even peeking out of the ground one day and the next day I took this picture. I can't wait to see what they are. Super plants with capes, I'm sure.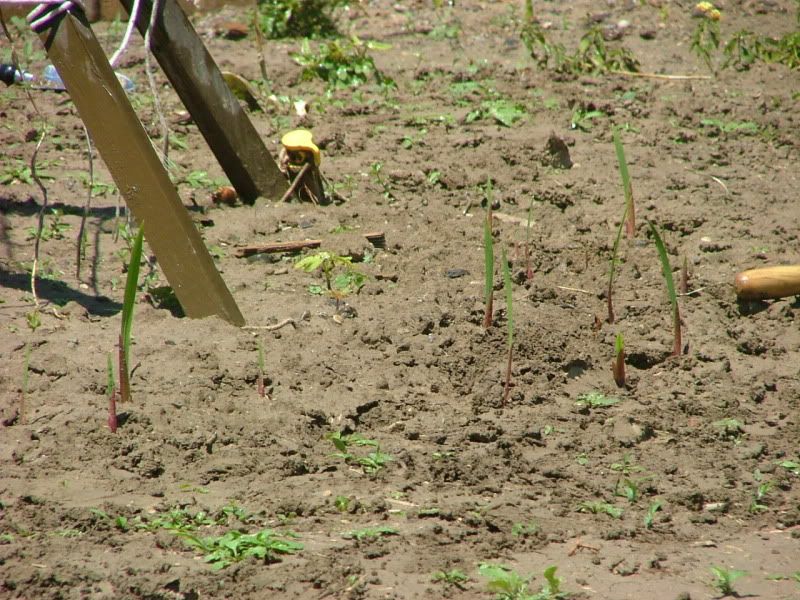 I wish the picture were better so that you could see how tall they were - some of them were over six inches.