I got a book called
Weekend Sewing
by Heather Ross and have been wanting to dig in to a project or two (if you get this book, check out
Heather's corrections
to see if the project you're doing is there). I decided to start with a little girl's sundress, faux-smocked with elastic thread. It sounded scary but was so, so easy.
For Hannah's dress I used some fabric that she'd picked out awhile back and really wanted a dress out of. For Ainsley's dress, I was going to use fabric I had on hand, but there was this -
One of my skirts. She was wearing it constantly, it had even made its way into her dress-up box. She kept hiking it up under her armpits like it was a dress and tripping over it.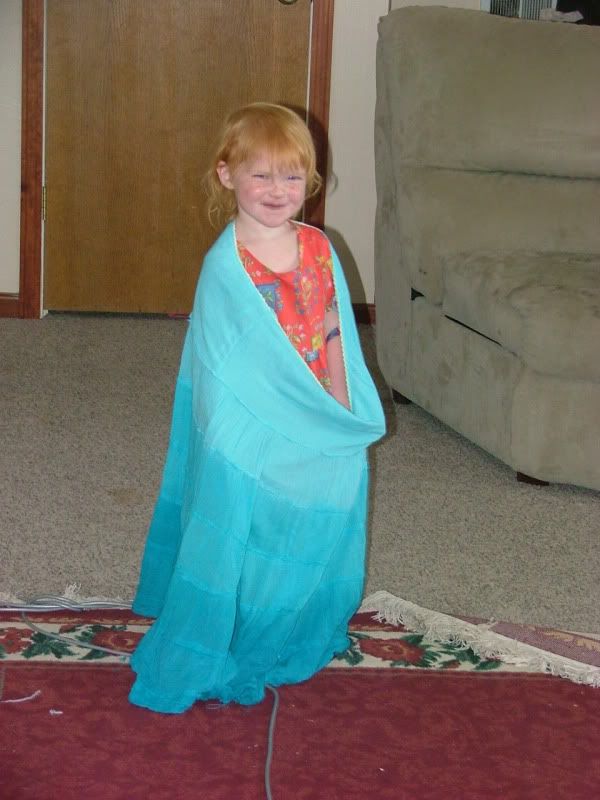 It is my first project made from re-purposed clothing and I am so proud of it. It turned out darling.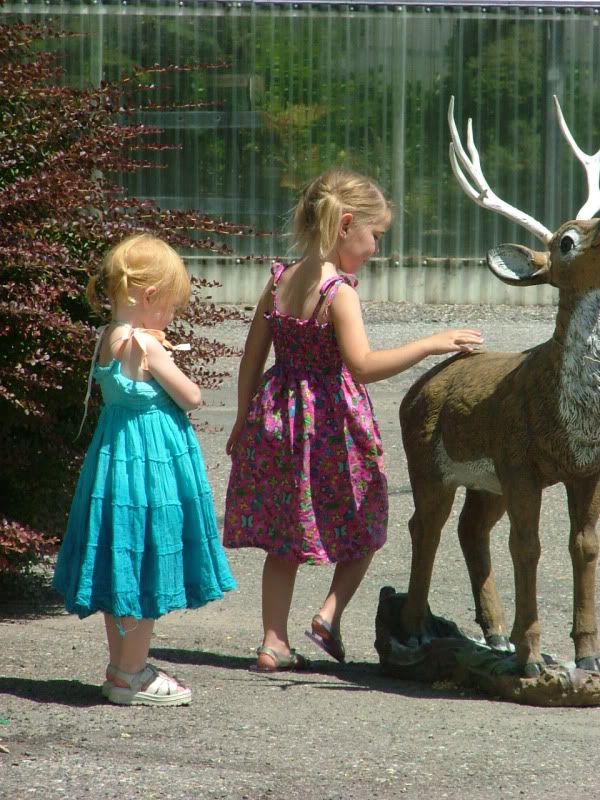 For Hannah's dress, I made the straps out of the dress fabric. On Ainsley's dress I used coordinating bias tape.
These are very easy dresses to make (once you have the process down, one would take an hour, tops), they are cool for the girls to wear, and they'll grow with them for awhile. Ainsley's is also twirly - always a plus.