Remember
this
?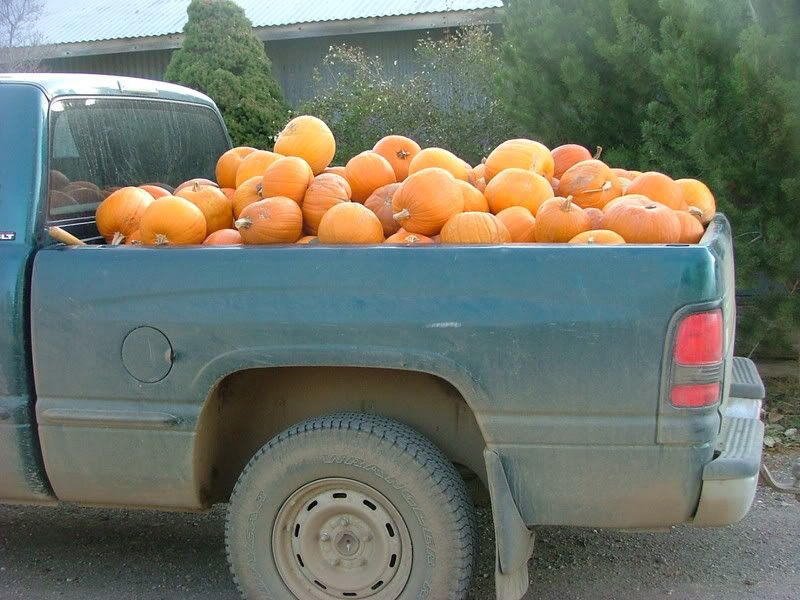 Those were the pumpkins I picked up early in the morning after Halloween. There are a *lot* more pumpkins than you would have expected in that truck bed. Five to six pumpkins three or four mornings a week all winter long as treats for
my goats
my husband's marauding, thieving sheep. I threw them into the feedlot and called the animals in to eat them.
Here is the unexpected consequence of that.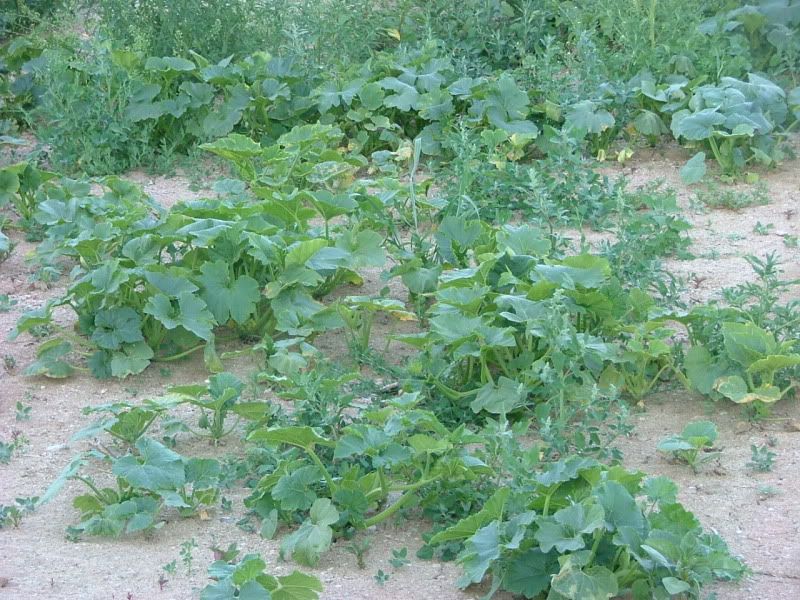 Volunteer pumpkin plants popping up everywhere. For the past three years, I've been trying to introduce plants into the feedlot that made up over half of our acreage, and these volunteer pumpkin plants just grew up where I couldn't get anything else to take. Now that they're there, the other weeds around have decided it might not be such a bad place and are starting to move in. Right when we move out. But it still makes me so happy to see packed down, desolate dirt start to give way to green life.
Makes me so happy I'm just grinning when I look at that picture.