No matter what you choose to do, you have to give something else up to get it. For example, in choosing to live this life on the farm with animals and gardens to look after, I've accepted that, at least for now, travel is out of the question. And I love to travel. But I've weighed my options and for now, this is the better life for our family.
So it was for our bum lambs this morning. We have a new bum lamb - Bucky. He was a triplet and his mom only had enough milk for twins, so he's keeping Cutie company. With cabin fever raging through our house, I caved and allowed the girls to bring them in the house which was very exciting for both the lambs and the girls.
The lambs soon realized, however, that they had a choice to make. The choice wasn't as easy as the comfort of a roof over their heads and a warm fire or huddled in a shed in cold, rainy weather. Oh, no. To be inside meant being subjected to this...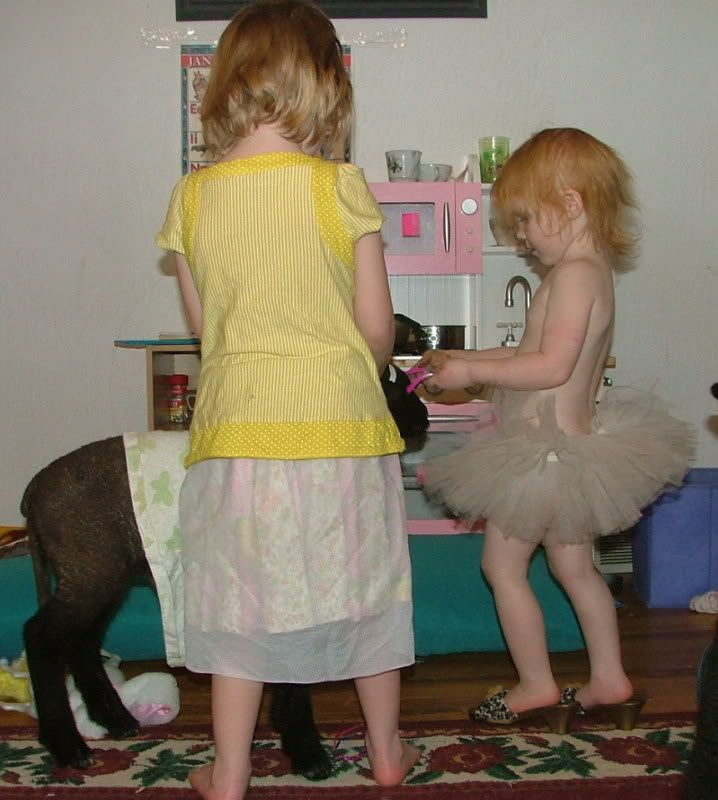 The dress-up box.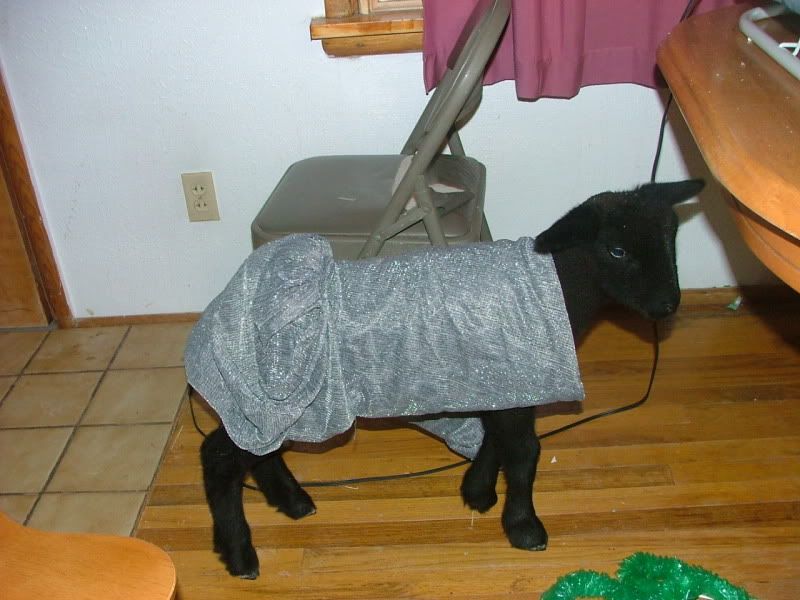 Good angel ...
or wicked witch?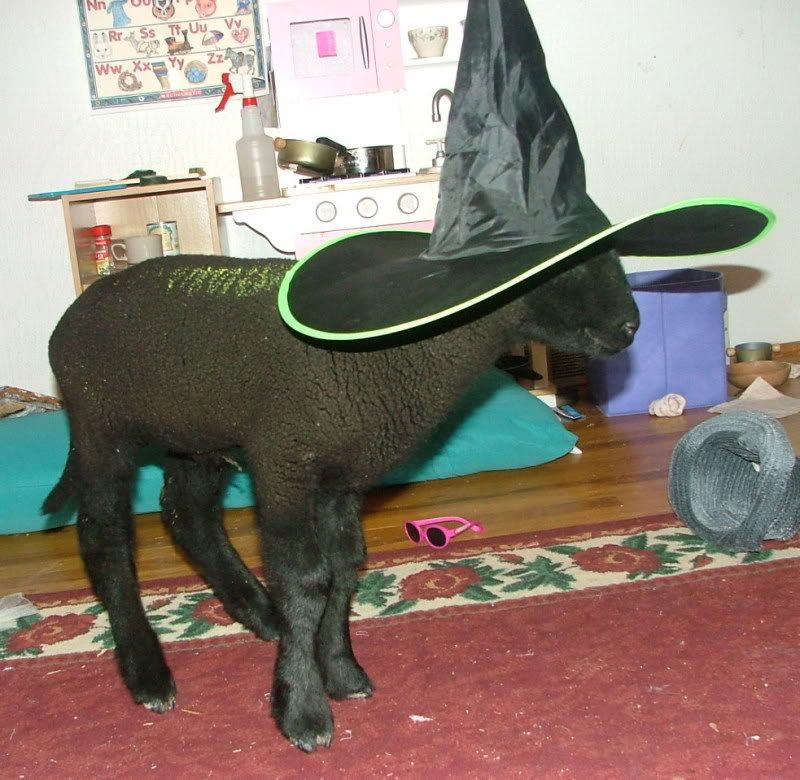 Brainy ...
or debutante?
Elfish lambs.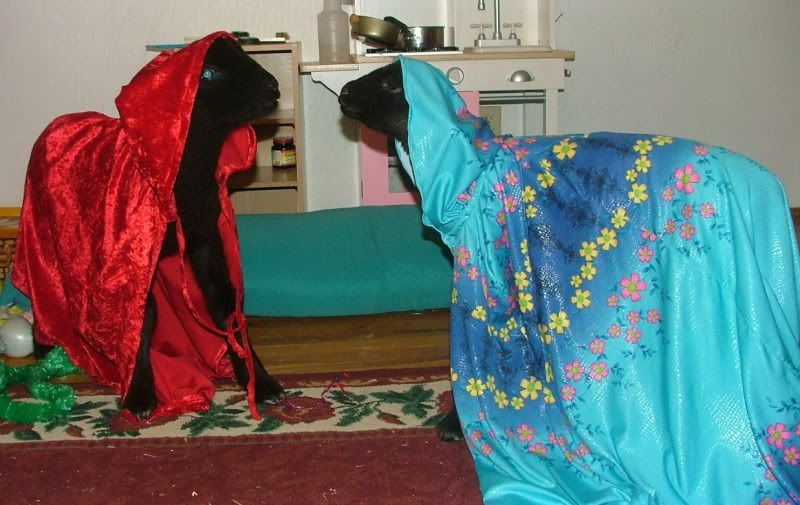 It seemed to be right about here that one whispered to the other 'Let's blow this joint!' and they made their decision. The shed has soft straw in it. That's not so bad.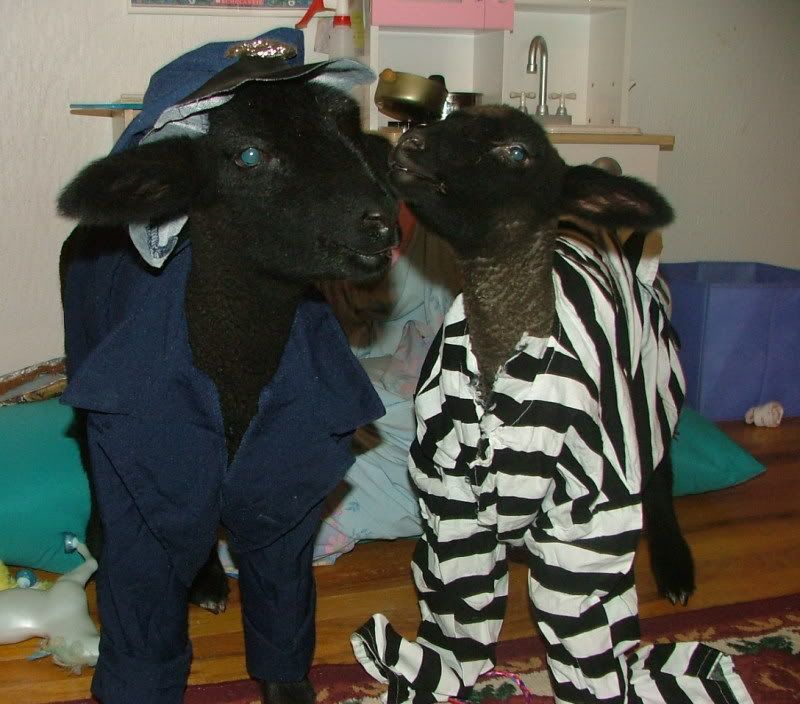 *Photo credits to my niece, J.