In the few hours of nice-enough-for-littles-to-be-outside-without-being-blown-away weather we had, we went out to play. Our cats followed us when we went exploring down the road. They thought it was a nice day also.
Then the goats saw us and called out. Ainsley went over to say hi. She yelled over to me "MOOOOMMMA!! Goats wuv meeeee!!!!" Of course they do.
I'm not sure why she decided that we needed firewood so desperately, but she did. That little two year old hauled five pieces of firewood to the front porch, all under her own steam and for her own reasons. That's internal motivation for you.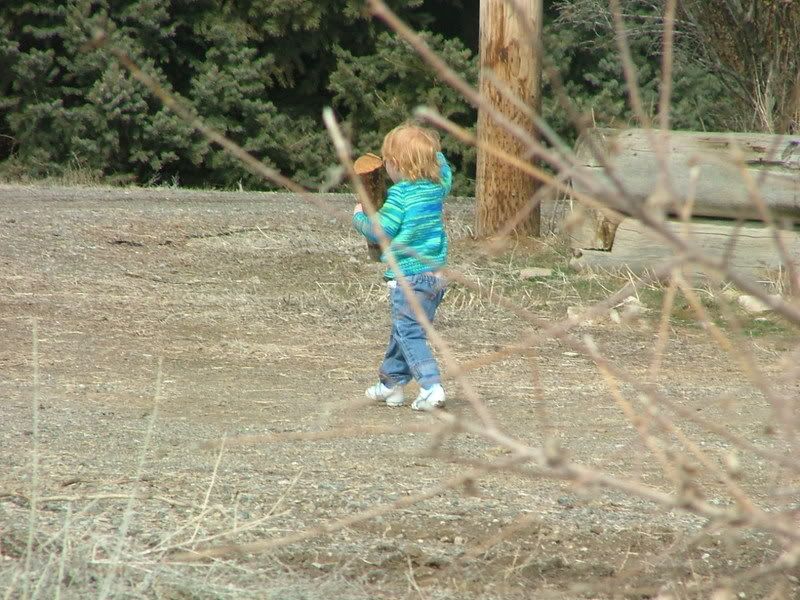 Then she practiced her balancing. You never know when you'll need to be good at balancing.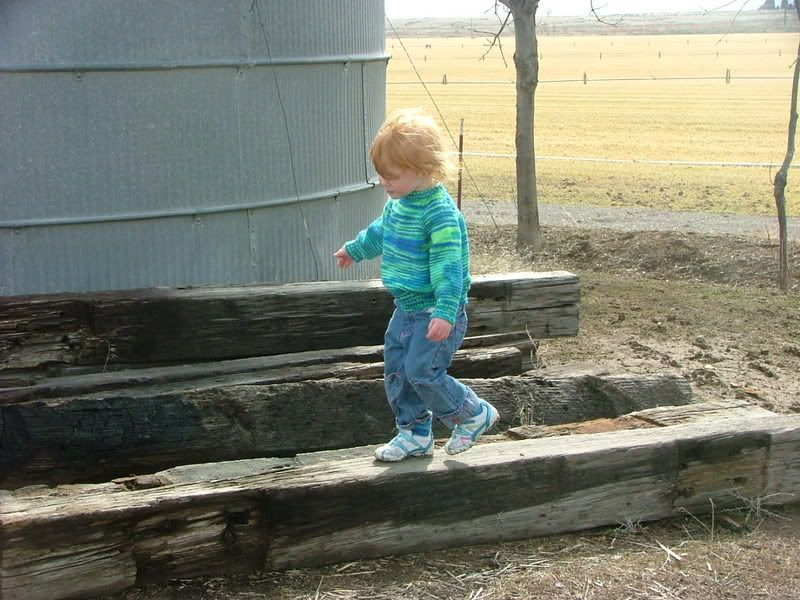 When the goats called again, she couldn't resist. Off she went to say hi.
"Hi!"