So after I dissed my Ameraucanas, I found a gorgeous green egg in the egg nest. I had a hold-out!
Here's a sample of the eggs I find in a day -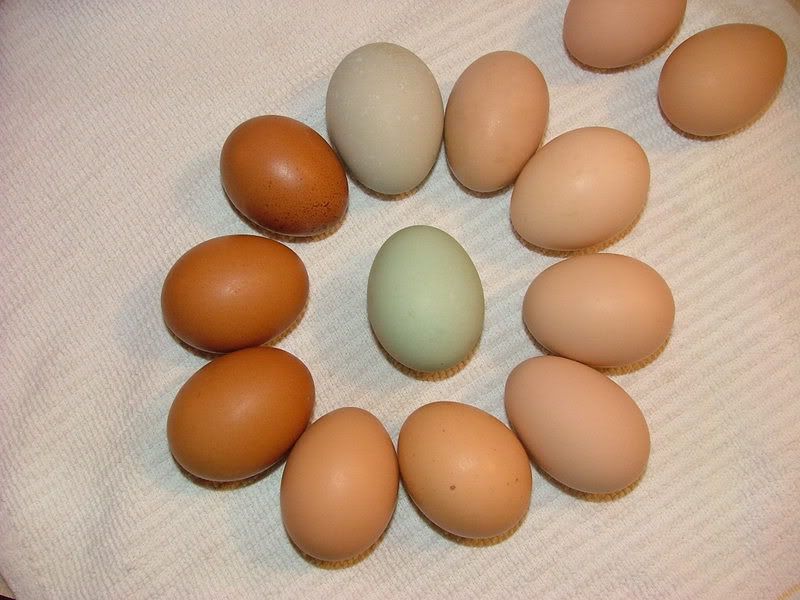 Directly above the green egg is the tinted egg that I'd been getting from another Easter Egger. Barely tinted green enough to notice it's not brown, but not exciting. The green egg in the center is really vibrant, but my camera skills are sub-par.
To the right of the green-ish egg are four very light brown eggs. These are from my Buckeyes. They're really lovely, but so light.
The next two eggs are the typical brown shade you'd find in the grocery store.
The next three are the deep brown laid by my Marans, the 'chocolate eggers'. Once again, the vibrancy just isn't there in the photo.
I was surprised to find I was getting 12 eggs a day from my 24 birds, this being winter and all. Then I found out that my husband was turning the light on in our shed when he got home at night to chore, sometimes forgetting to turn it off, and turning it off in the early morning when he went to work. My poor birds must be so confused.